Isn't fall baking the best? If there's one thing that gets me into the fall spirit, it's definitely all the fun desserts that come with the season. Fruit pie, spice cakes, crunchy crisps --- I love them all and figured this would be the perfect time to share a few of my favorite fall baking recipes from some amazing, talent food bloggers.
You may notice there aren't any pumpkin desserts on this list. That isn't a dig at pumpkin. I'm obsessed with all things pumpkin --- to the point that I created this "12 Best Pumpkin Desserts" list. That said, pumpkin tends to get all the glory during the fall months, so I want to highlight all the other amazing seasonal flavors. Now please enjoy!
I'm all in for anything with salted caramel, especially when apple pie is involved.

Everything about this cake sounds amazing. And that toffee apple on top? So much yes.
I definitely need spiced apricot pecan filling in my life.
Besides sounding ridiculously delicious, how pretty is that pie crust? Swoon.
I just want to curl up on the couch with a big slice and cup of warm apple cider. That crumb topping is perfection.
How luscious does that cheesecake filling look? I'd like a slice right about now.
I know I've said this many times, but boozy desserts are my favorite. Bourbon was made for sweet treats, especially during the fall.
Simple, delicious and full of fall flavor --- what else do you need?
Mmmm, another boozy dessert, and I love orange with whiskey. Be still my heart.
This bundt cake features three layers with brandied apples and a brown butter crumb topping. I'm 100 percent into this cake.
If this isn't fall in cake form, I don't know what is. How pretty are those frosting tufts?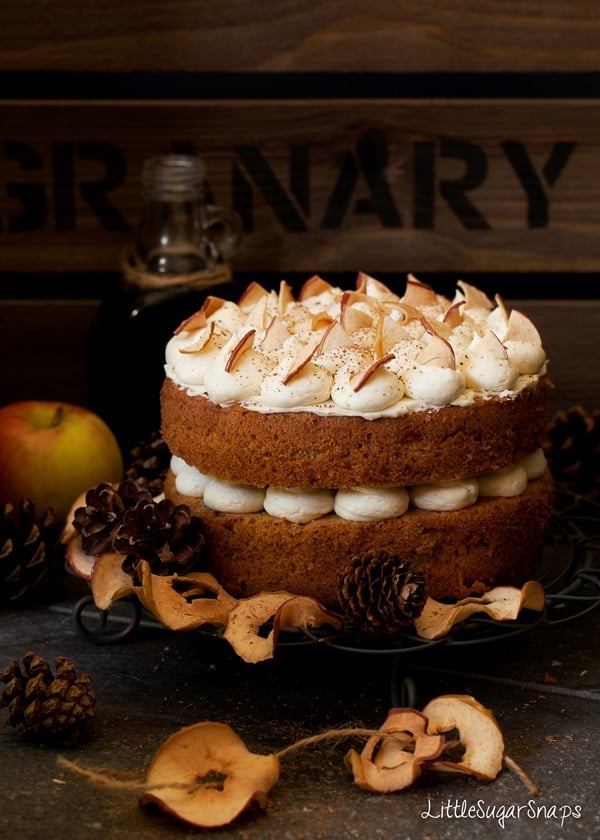 Based on experience, these cupcakes are always a hit and fly off the tray.
There you have it! You can't go wrong with the fall baking recipes on this list, but I hope you get a chance to try each dessert. There isn't a better time of year for baking, so you might as well take advantage, right? Right. As far as potential pairings, a Belgian quad, barley wine, tawny port or sweet Madeira could all work well with these tasty desserts.
Of course, if you try any of these fall baking recipes, I'd love to hear from you and don't forget to sign up for my newsletter.
Cheers!
Obviously, You Love Fall Baking Recipes, But Looking for Some Savory Options? Try These Burrata and Bubbles Recipes.