Let's amp up the traditional tres leches cake with a fruity, spicy twist. A fluffy sponge cake soaks up a trio of sweetened milks infused with fresh orange zest and warm spices, making each bite of this luscious spiced orange tres leches cake delicate yet full of moisture.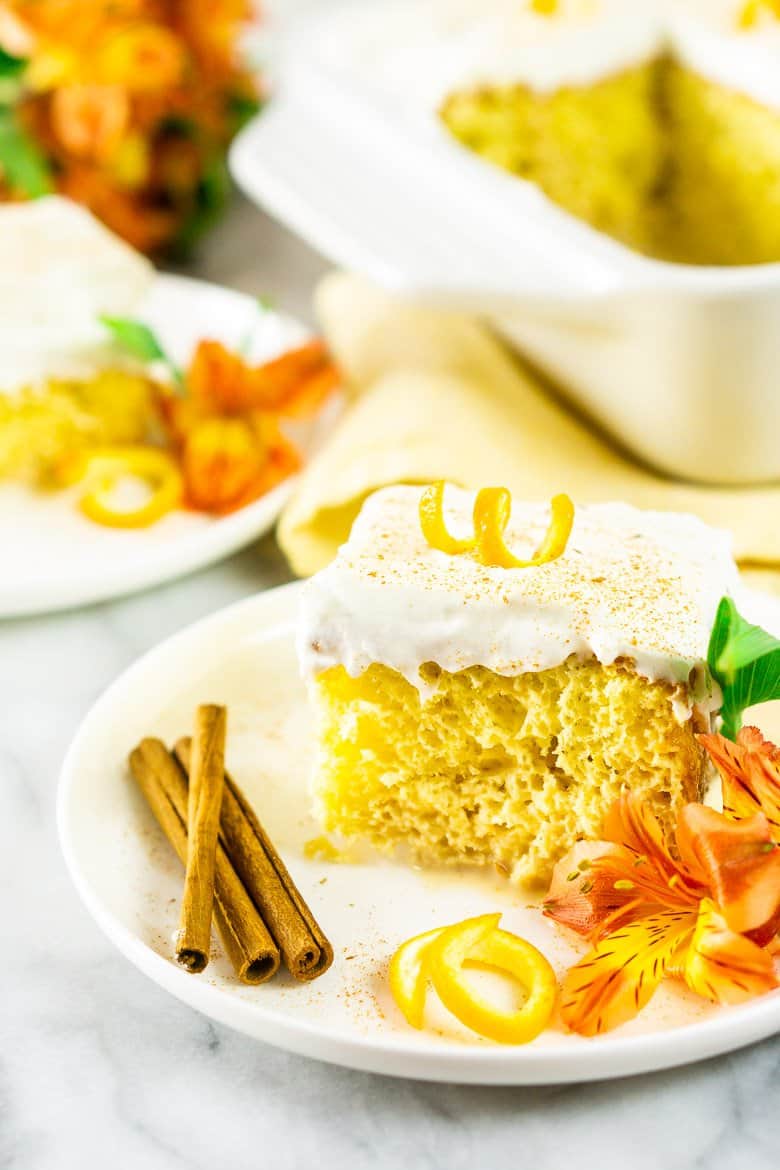 What Is Tres Leches Cake?
If you've never had tres leches cake, get excited! You're in for a treat.
Essentially, tres leches cake is a sponge cake that is soaked with three different milks --- hence the "tres" in tres leches cake. As you can probably guess from the name, tres leches cake is a Latin American dessert, though its exact origin isn't known. We serve this cake cold, which makes tres leches extra refreshing and the perfect dessert for those warm months.
You'll notice we don't use butter or oil in this recipe. Don't worry. That's not oversight.
Traditional tres leches cake doesn't use butter or oil. This cake needs to stand up to the soaking, so if our cake is too soft to start, it tends to turn mushy. The milks give this cake all the moisture it needs. Promise --- you won't miss the butter or oil.
Most tres leches cakes don't flavor the three milks. Sure, some might include a shot of rum, which is never a bad idea, but I wanted to create a tres leches recipe that wasn't like every other one on the internet. I went through a few different flavor combinations in my head, but once warm spices and orange hit the brain, I knew I had a winner.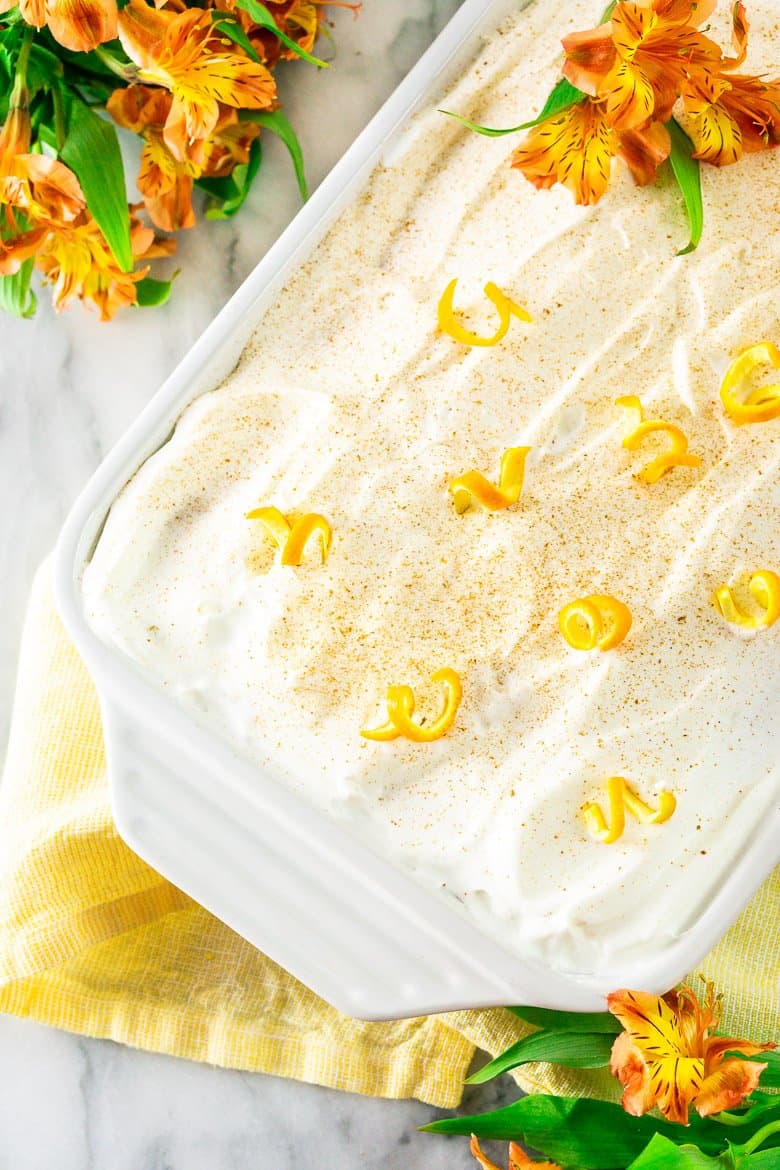 Step-by-Step Instructions
Let's jump into it. To start, we make our spiced orange milk mixture. I like to do this first to give the milk mixture time to steep and cool. For this, we simply simmer heavy cream, evaporated milk and sweetened condensed milk with fresh orange zest, cinnamon, nutmeg and cloves.
Once the mixture simmers, we turn off the heat and allow the mixture to sit. If you'd like, you can take care of this step ahead of time and store the milks in an airtight container in the refrigerator.
Now we start on the cake. First, we mix together the dry ingredients, which includes flour, salt and baking powder, and set aside.
For the next two steps, we need six eggs divided into whites and yolks. You can separate the eggs using one of those plastic contraptions that sets on the side of the bowl, or you can simply separate them with your hands, which I prefer. Crack an egg into the palm of your hand over a mixing bowl and let the egg whites slide through your fingers. In your palm, you'll have a perfectly separated yolk that you toss into a separate mixing bowl.
Starting with the egg yolks, we add most of our sugar as well as some vanilla extract and beat the mixture until it's pale, thick and ribbon-like when you lift the beater. I like to do this in my stand mixer. Hand mixers also work. Technically, you could do this without a mixer, but it's not the most efficient way. Inefficiencies test my patience, so I'm all about using a little mechanical help.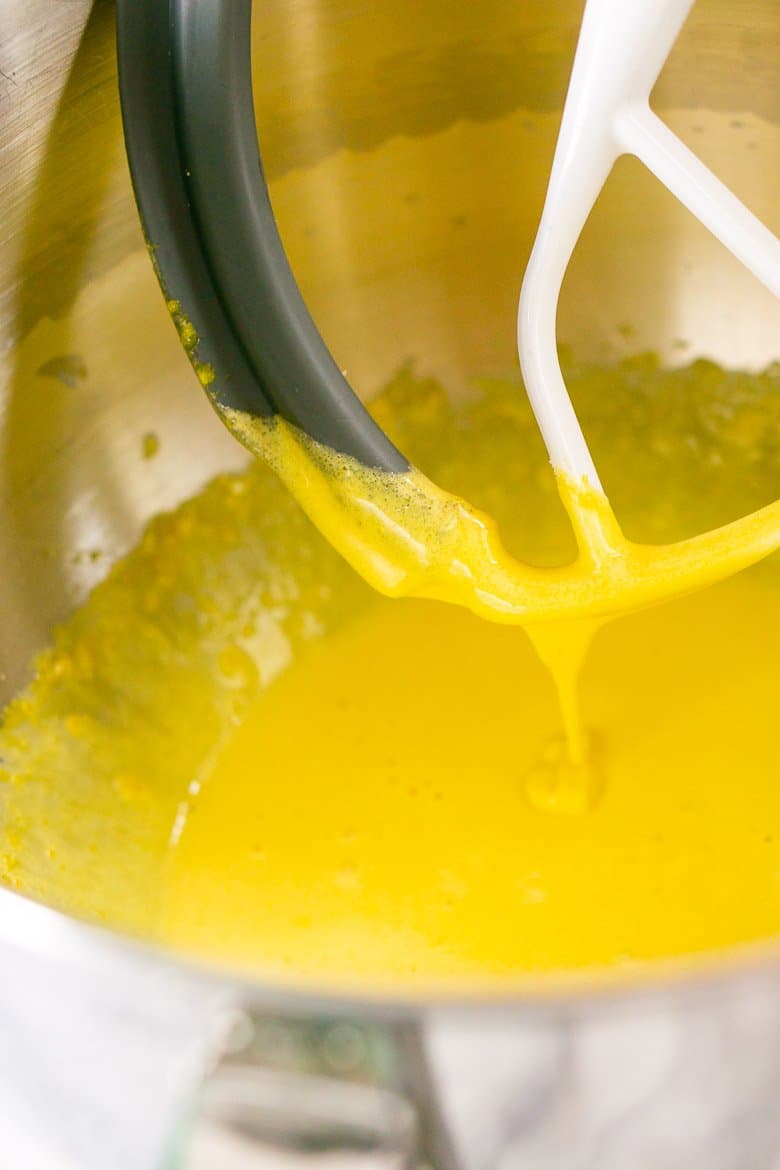 We're now ready for our egg whites. On high speed, we whip our egg whites with the remaining sugar and cream of tartar until soft peaks form. The cream of tartar helps stabilize the egg whites, so while you could argue it's optional, I recommend it.
Again, I use my stand mixer for this. If you plan to use your stand mixer and don't have an extra mixing bowl, just make sure you clean the bowl well after you transfer the yolks. We don't want any yolks mixing in with the egg whites.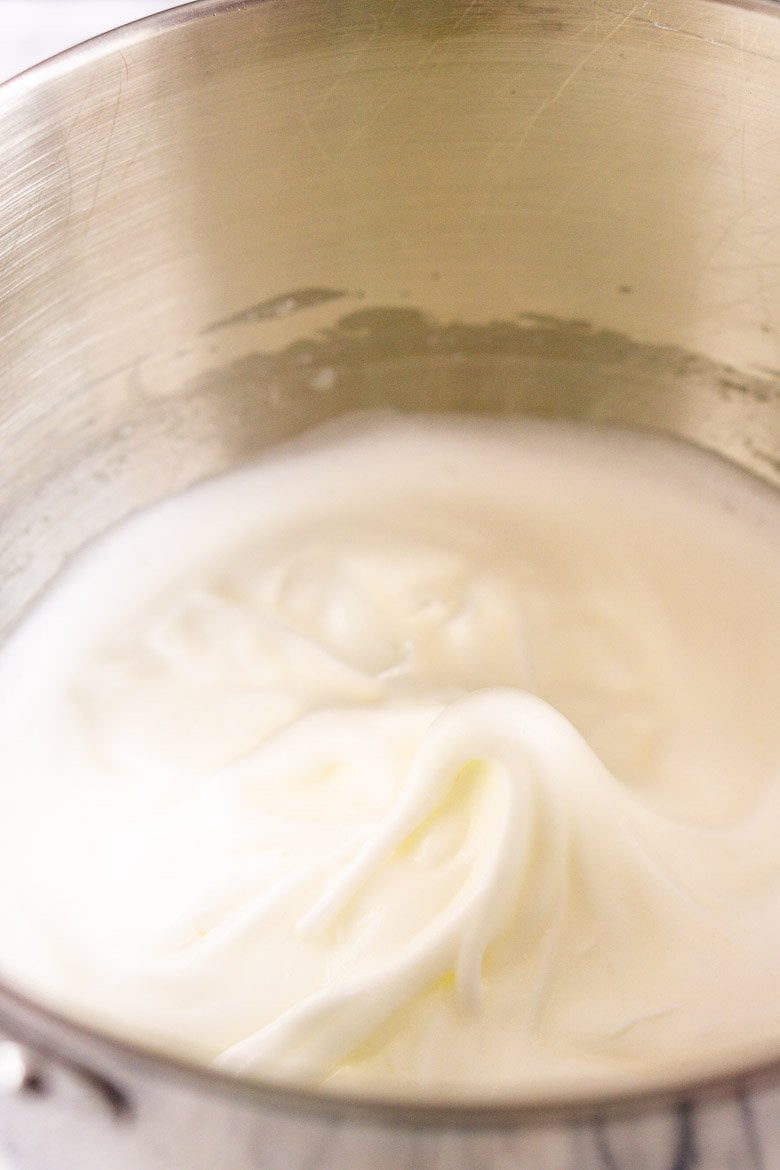 From here, we mix in our dry ingredients into the egg yolks with milk and then gently fold in the egg whites. You'll notice lots of air bubbles in the batter once you fold in the egg whites. That's normal. Think of it as the making of a beautiful sponge cake.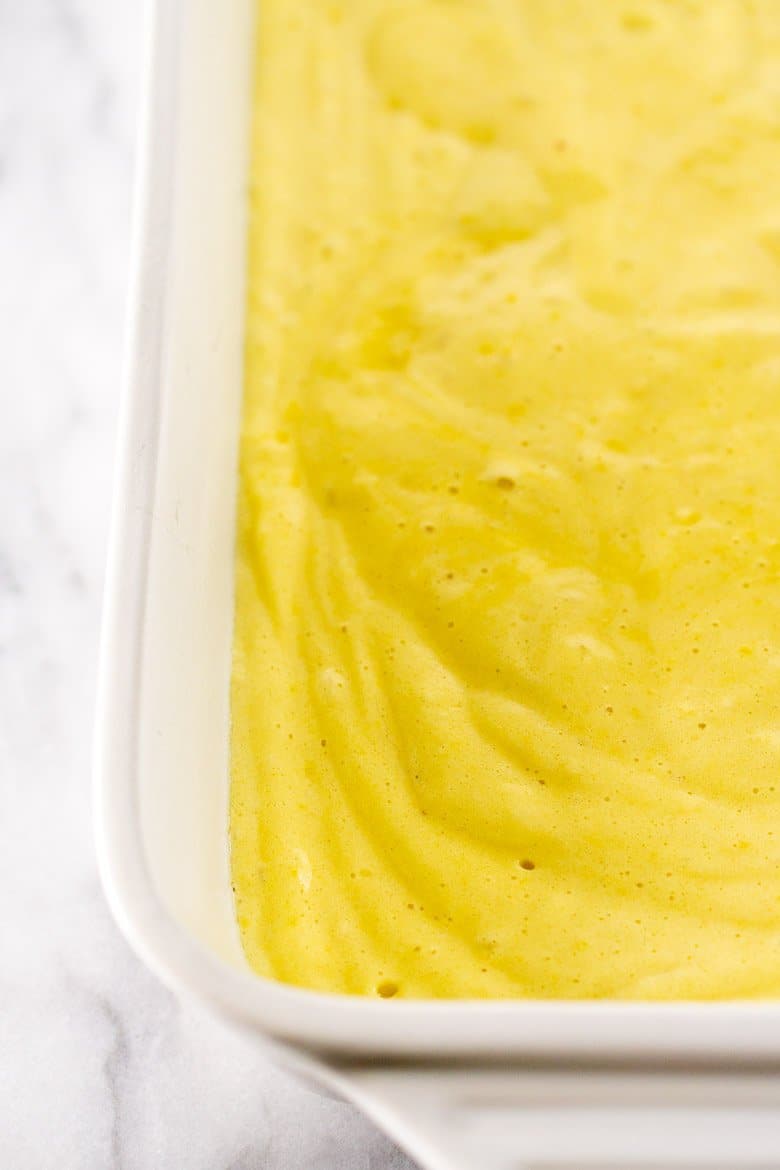 Now we pop the cake into the oven and bake. After it finishes baking, we let it cool and then use a fork to poke holes all over the cake.
No need to be shy with your poking. This allows our milk mixture to soak into our cake, so we want plenty of holes.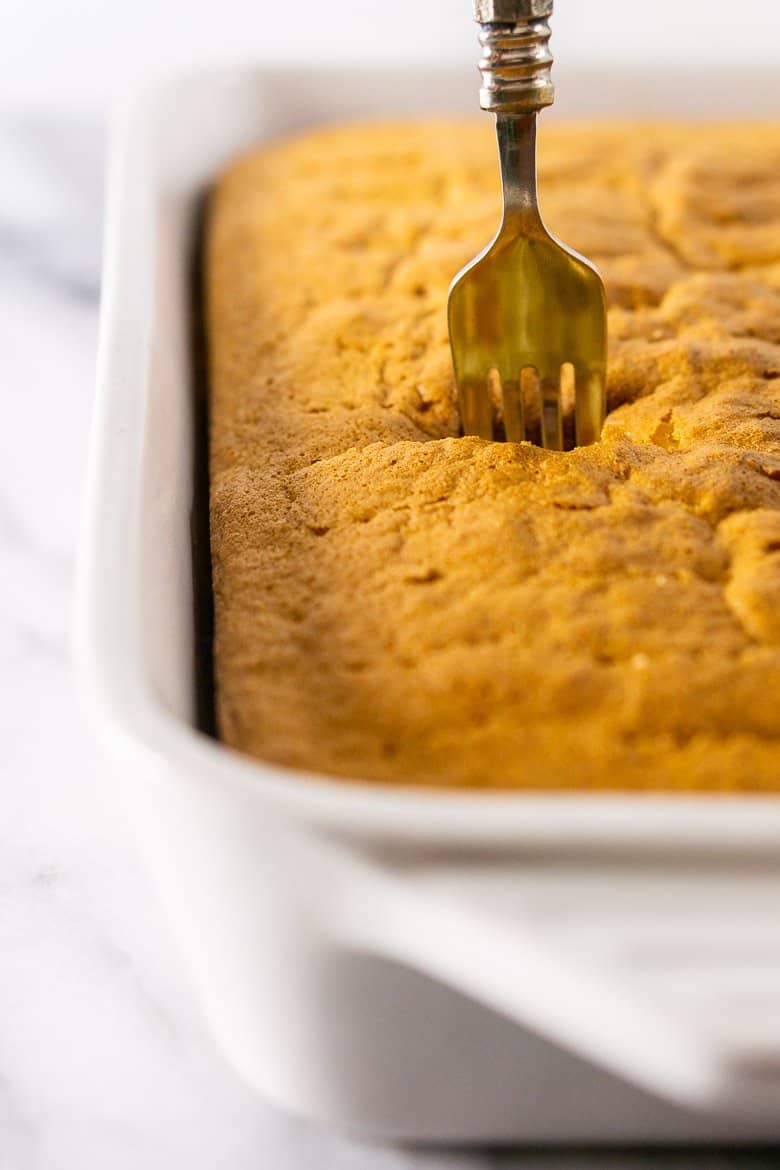 We pour the milk mixture all over the cake and top with a homemade whipped cream, which is as easy as whipping a touch of sugar with cream.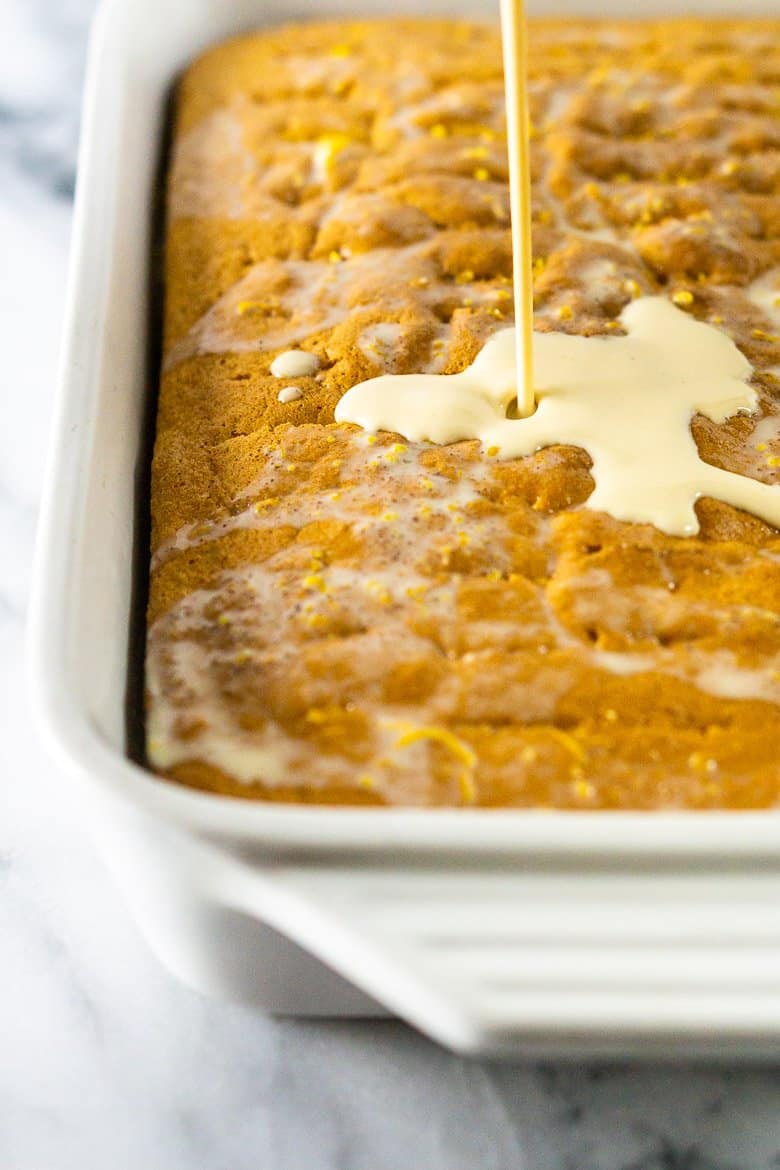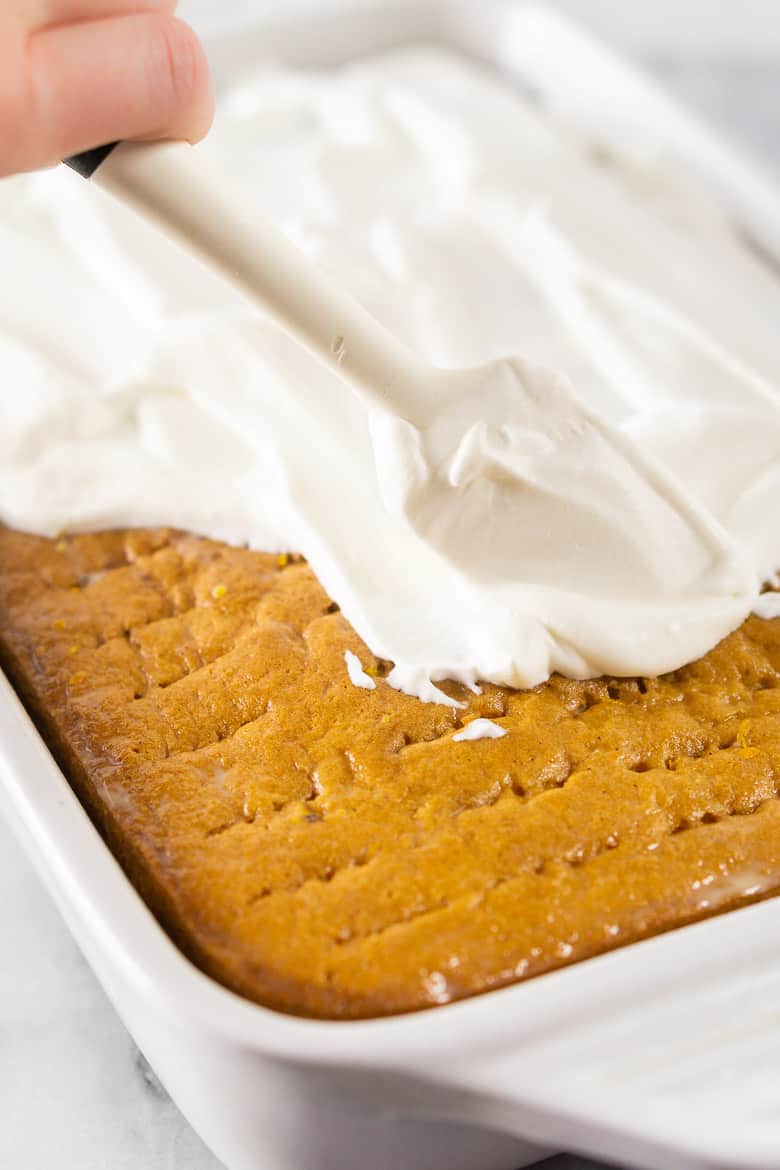 Can You Make Ahead of Time?
You sure can. In fact, we want to make our tres leches cake ahead of time to give the milk time to soak. Make-ahead dishes always make life so much easier when entertaining, so I wouldn't be surprised if this becomes your go-to dessert when hosting.
If you really want to plan ahead, you could even bake the sponge cake and freeze it before soaking. When you're ready to use the cake, simply thaw, poke the holes and take it from there.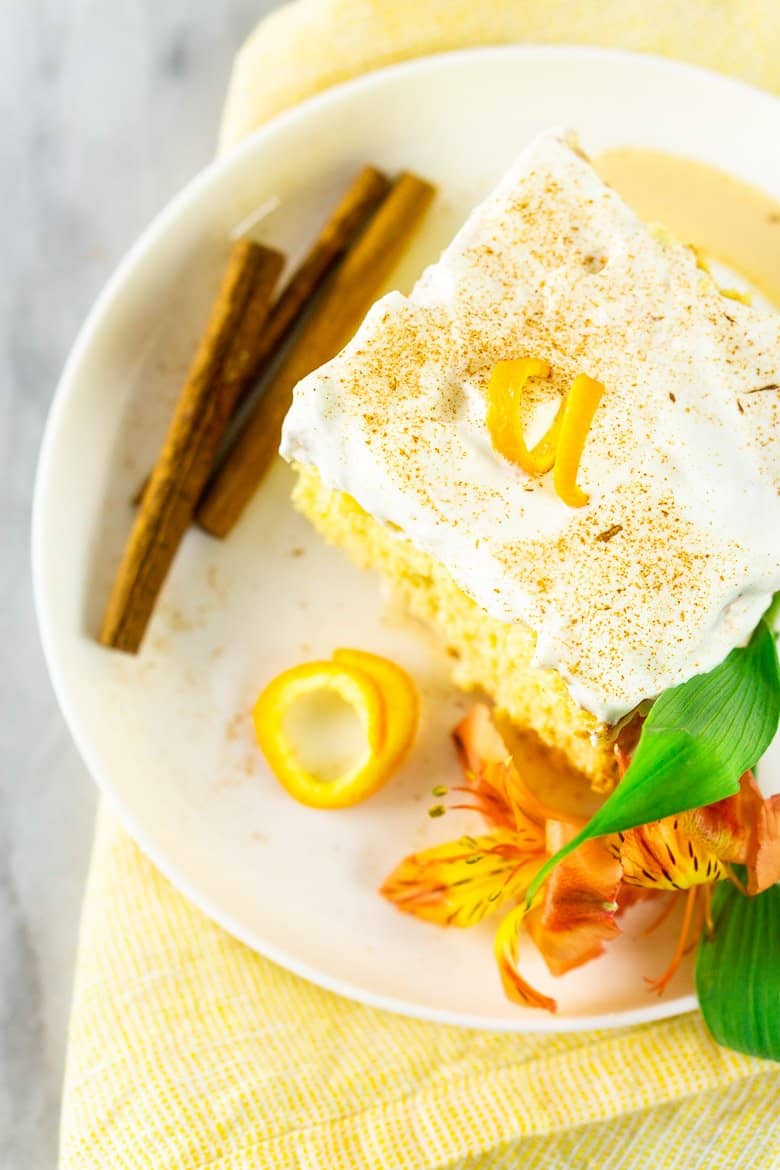 How Long Can You Refrigerate?
I wouldn't keep this tres leches cake for more than three days in the refrigerator. The whipped cream will start to wilt on you, and this spiced orange tres leches cake just isn't at its best after a few days. The good news is this gives you an excuse to eat cake as fast as you can. We don't want to waste food, right?
Perfect Pairing
If you're in need of a beer pairing, look no further than a cream ale. With its malty sweetness, it nicely balances the milk mixture and vanilla flavoring in the cake. Cream ales are also great with fruit, particularly citrus, so I'm sure you'll love how it plays with the fresh orange zest.
For you wine lovers, I recommend a gewürztraminer, which has enough sweetness to work well with desserts but not so much that it overpowers the tres leches cake. Gewürztraminer has a nice floral quality that blends well with the orange and spice while livening up the vanilla sponge cake.
If a refreshing dessert is just what you need, I hope you give this spiced orange tres leches cake a try. Please let me know how you enjoyed this spiced orange tres leches cake recipe in the comment section and don't forget to sign up for my newsletter. You can also catch me on Instagram, Pinterest, Facebook and Twitter.
Cheers!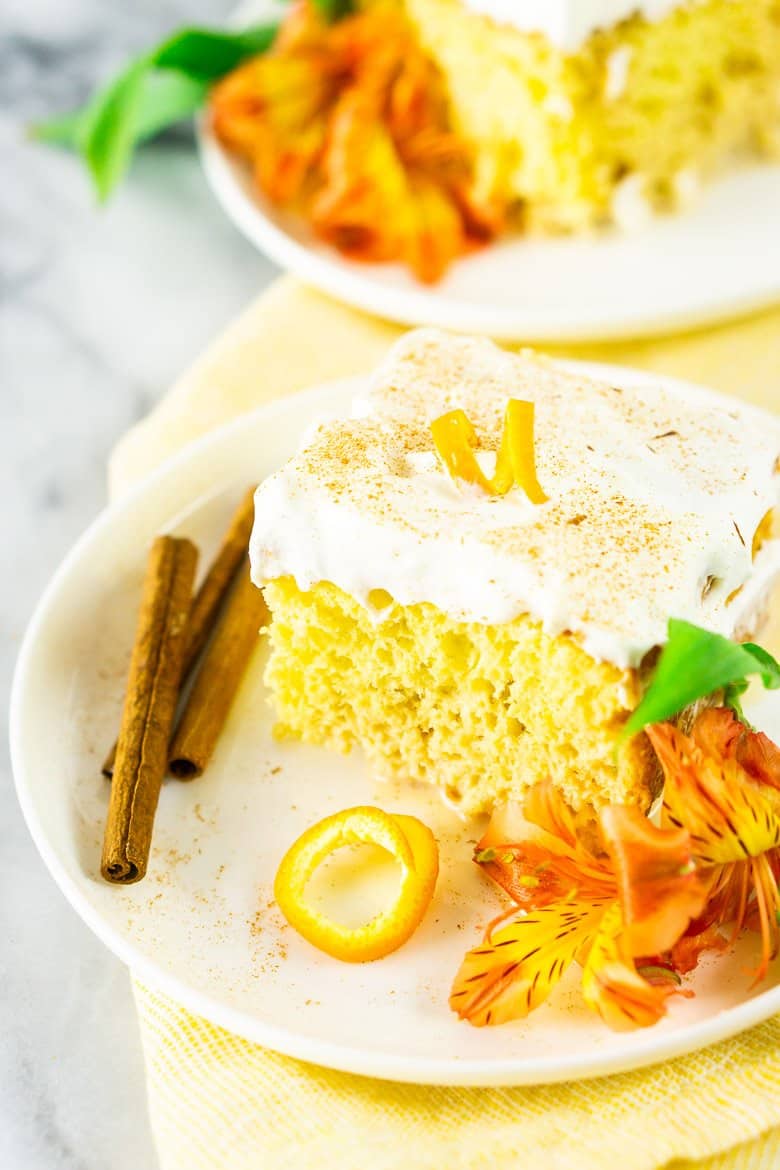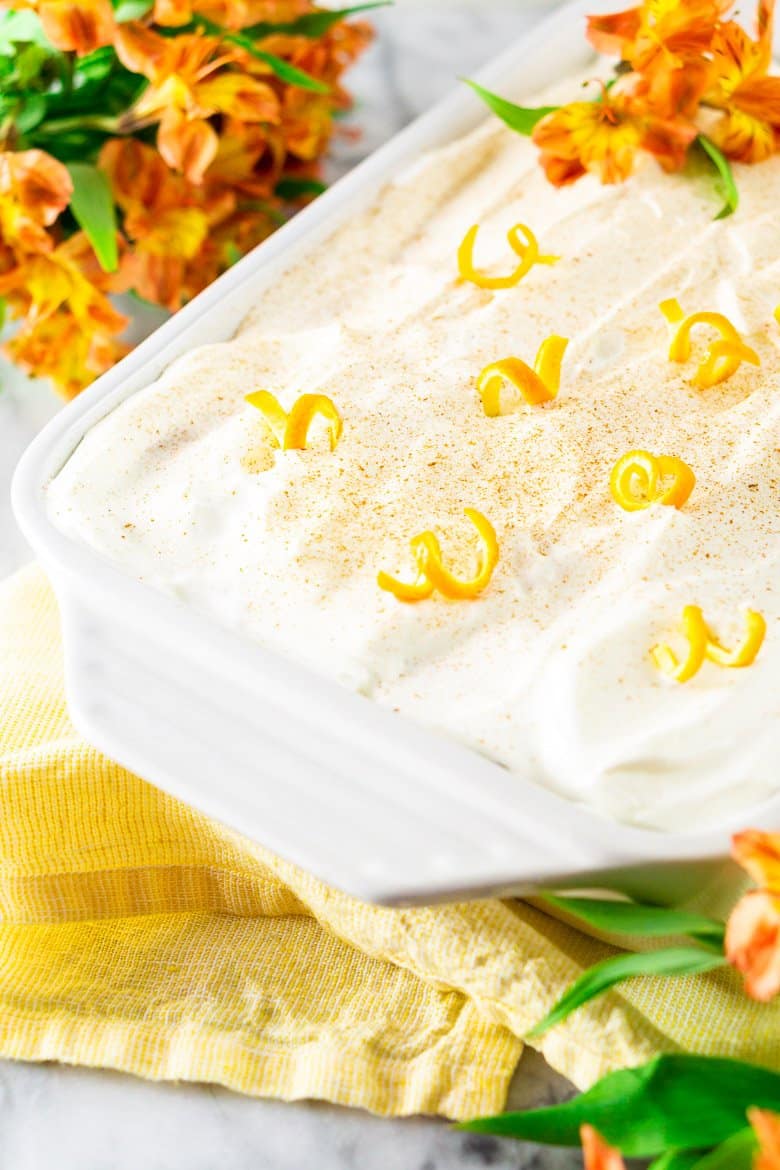 Looking for More Fruity Desserts?
Print
Spiced Orange Tres Leches Cake
---
Author:

Prep Time:

20 minutes

Cook Time:

40 minutes

Total Time:

1 hour

Yield:

15

-

20

servings

1

x
Description
Let's amp up the traditional tres leches cake with a fruity, spicy twist. A fluffy sponge cake soaks up a trio of sweetened milks infused with fresh orange zest and warm spices, making each bite of this luscious spiced orange tres leches cake delicate yet full of moisture.
---
For Spiced Orange Milk Mixture
1 (14)-ounce can sweetened condensed milk
1 (12)-ounce can evaporated milk
1 cup heavy cream
Zest from an orange
½ teaspoon cinnamon
¼ teaspoon nutmeg, preferably freshly grated
⅛ teaspoon cloves
For Tres Leches Cake
1 ¼ cups flour
2 teaspoons baking powder (see note for high-altitude baking)
½ teaspoon salt
6 eggs, separated into whites and yolks
1 cup sugar, divided
2 teaspoons vanilla
½ teaspoon cream of tartar
⅓ cup whole milk
For Whipped Topping
2 cups heavy cream
1 tablespoon sugar
---
Instructions
To make the spice orange milk mixture, whisk together the sweetened condensed milk, evaporated milk and heavy cream in a saucepan over medium heat. Stir in the zest and spices. Bring to a simmer but do not boil. Once it comes to a high simmer, turn off heat and all to steep and cool.
Heat the oven to 350 degrees and grease a 9 x 13 pan with cooking spray.
In a small bowl, whisk together the flour, baking powder and salt. Set aside.
Using a stand mixer or hand mixer, beat the six egg yolks on high speed with ¾ cup sugar and vanilla extract until the mixture is pale yellow, thick and ribbons of egg yolk stream down when you lift the beater.
In another mixing bowl, beat the six egg whites on high speed with the remaining ¼ cup sugar and cream of tartar until soft peaks form.
Stir in the milk into the egg yolk mixture. Add half of the dry ingredients and stir until combined. Repeat with the second half of dry ingredients.
Gently fold in the egg whites. Continue to fold until you can no longer see any white.
Pour into greased pan and bake for 25-30 minutes. The cake is done when you insert a toothpick, and it comes out clean. Allow to cool.
While cooling, make the whipped topping by beating heavy cream and 1 tablespoon of sugar on high speed in a mixing bowl until soft peaks form.
Once cool, pierce the cake with a fork all over. Pour the spiced orange milk mixture all over the cake. Spread whipped topping on cake, cover and refrigerate for at least four hours to allow the cake to absorb the milk. This can also be done overnight. Cut into squares and serve. Enjoy!
Notes
For baking at 5,280 feet above sea level, I reduced the baking powder to 1 ¾ teaspoons. Everything else stayed the same.
The spice orange milk mixture can be made ahead of time and stored in the refrigerator.
Nutritional information is only an estimate. The accuracy of the nutritional information for any recipe on this site is not guaranteed.
Category:

Desserts

Method:

Baking

Cuisine:

Latin
Nutrition
Serving Size:

1 slice

Calories:

431

Sugar:

37

Sodium:

193

Fat:

23

Saturated Fat:

0

Unsaturated Fat:

0

Trans Fat:

0

Carbohydrates:

47

Fiber:

0

Protein:

9

Cholesterol:

140
Keywords: tres leches cake