Step up your Cajun cooking game with your own spice mixture. Not only does this homemade Cajun seasoning give your food the perfect kick, it also takes just minutes to make, and you likely have everything you need in your cupboard.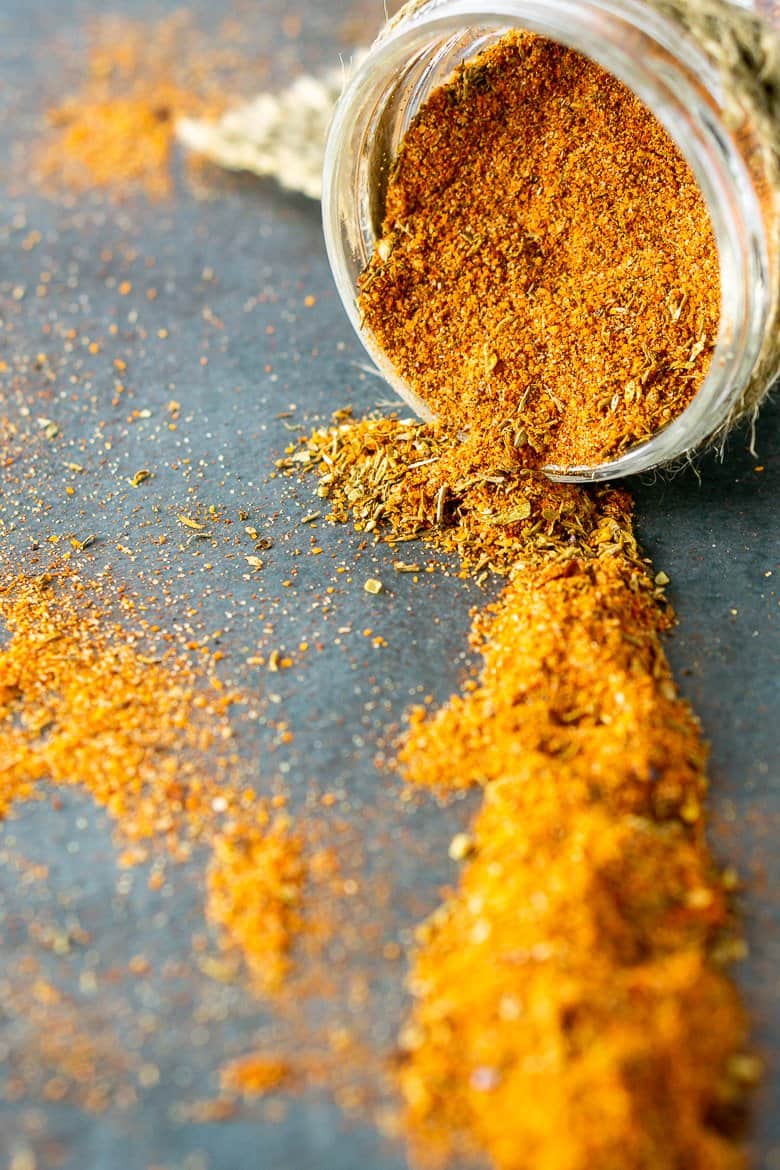 Seriously, is there a single Cajun dish that isn't slap-your-knee, weep-with-joy delicious? If you've been to New Orleans, which is the ultimate foodie destination, you already know the answer to that. Every dish you could possibly try is amazing. In short, Cajun food is the best. All hail Cajun food. Cajun food makes the world a better place. You get the picture.
Given my severe love of Cajun food, I always make sure to have this homemade seasoning on hand. The assortment of Cajun spices play together to make some of the most complex dishes with the perfect spicy kick. There's nothing I don't love about that.
Sure, you can buy premade Cajun seasoning, but why would you when making your own blend only takes a few minutes and results in a much richer-tasting mixture? You also don't have to worry about any weird additives, so I truly believe it's well-worth the effort to whip up your own Cajun seasoning. Let's get to it.
What's in Homemade Cajun Seasoning?
For my Cajun seasoning blend, let's take a look at the spices I like to include.
Black pepper
Cayenne pepper
Celery salt
Garlic powder
Mustard powder
Onion powder
Oregano
Salt
Smoked paprika
Thyme
White pepper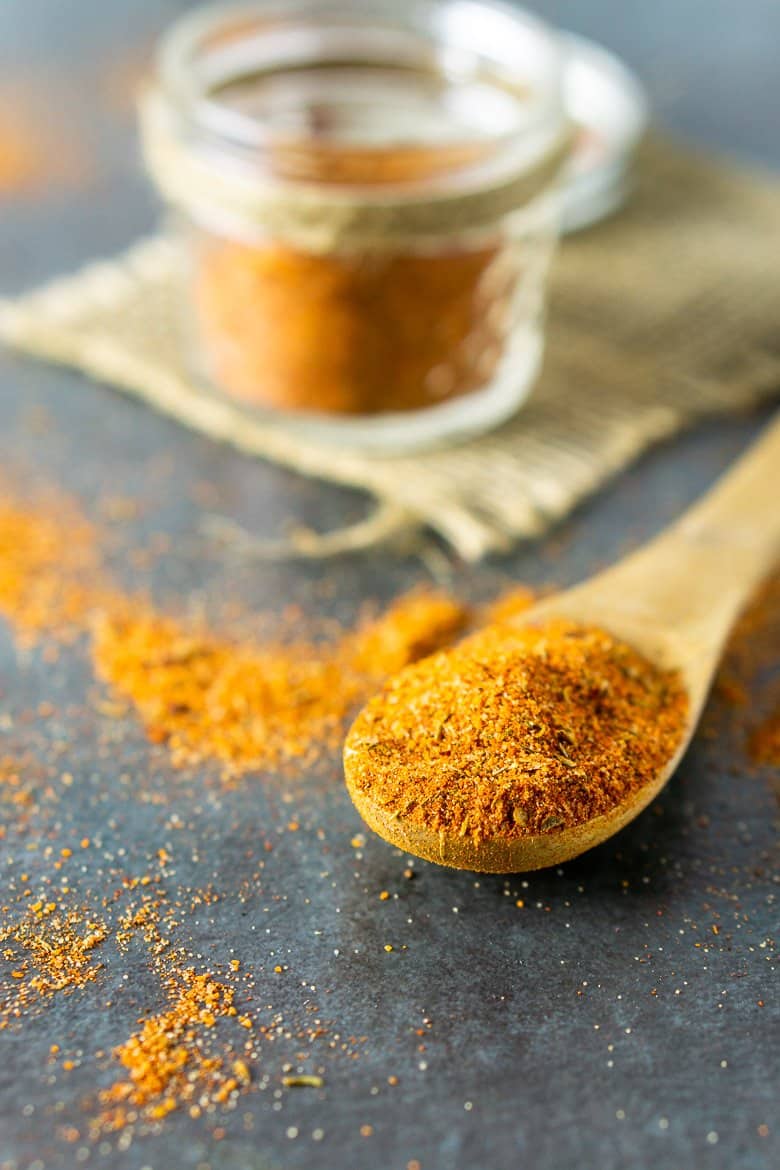 How to Make
Once you gather and measure the aforementioned spices, it's as simple as mixing them together in a small bowl. Be sure to store the Cajun seasoning in an airtight container, and it'll last as long as the other spices in your pantry.
Generally, it's recommended you store spices for no longer than six months to a year, but I'd be surprised if this seasoning lasts that long. As you'll see, there are so many ways to use this delicious homemade Cajun seasoning.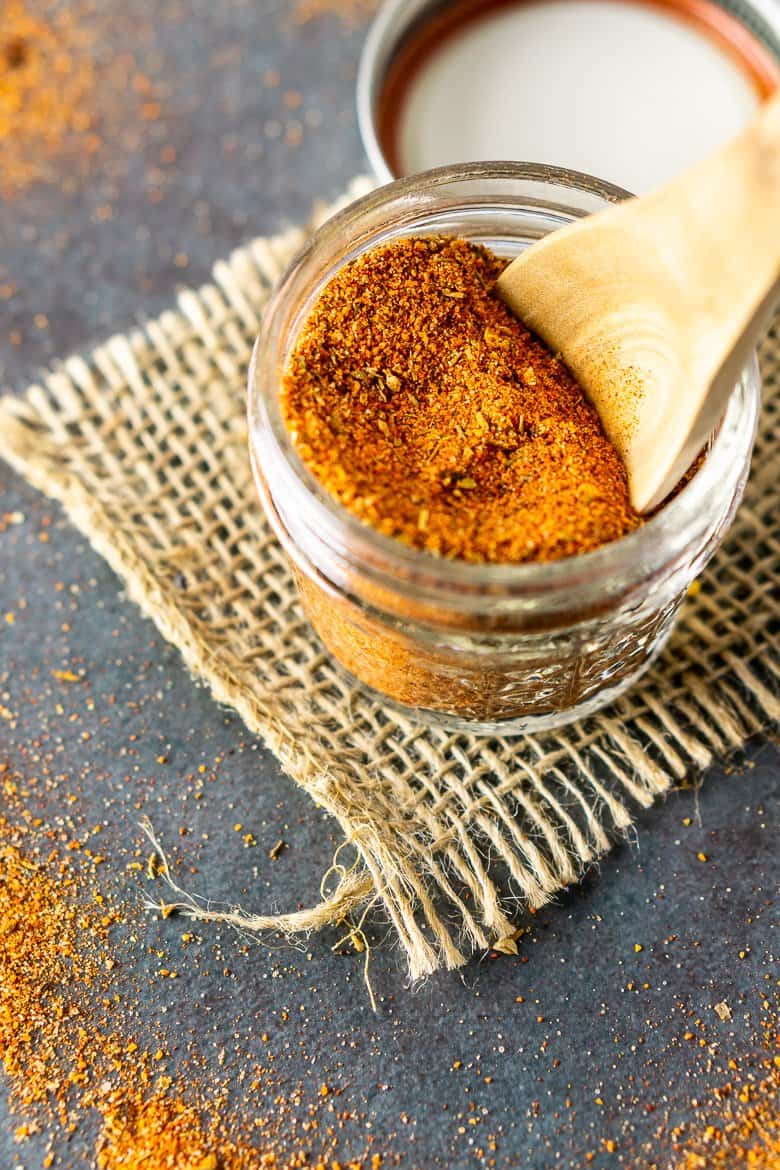 How to Use
Oh, there are so many possibilities. Where do I even begin? Naturally, Cajun seasoning is a common ingredient in many classic Cajun and Creole dishes. Throw it into an etouffee or gumbo, and you're on your way to a perfectly seasoned dish with just the right amount of spice. Some of my favorite dishes for this seasoning are:
Smother a piece of salmon in this Cajun seasoning and blacken it in a cast-iron skillet. Love to roast or grill chicken? Good news! This Cajun seasoning is perfect for either preparation method.
You could also sprinkle this Cajun seasoning over a salad or pizza for a little extra kick. When brunch calls, instead of rimming your Bloody Mary with celery salt, use this Cajun seasoning. I love how the cayenne pepper and savory spices play with the horseradish in the Bloody Mary and have no doubt you will too.
For a zippy pasta dish, stir in some Cajun seasoning into your favorite sauce. Another option is to mix this seasoning with softened butter to smear on crusty French bread. Clearly, this homemade Cajun seasoning goes well with so many dishes, so feel free to get creative and use it in your own unique way.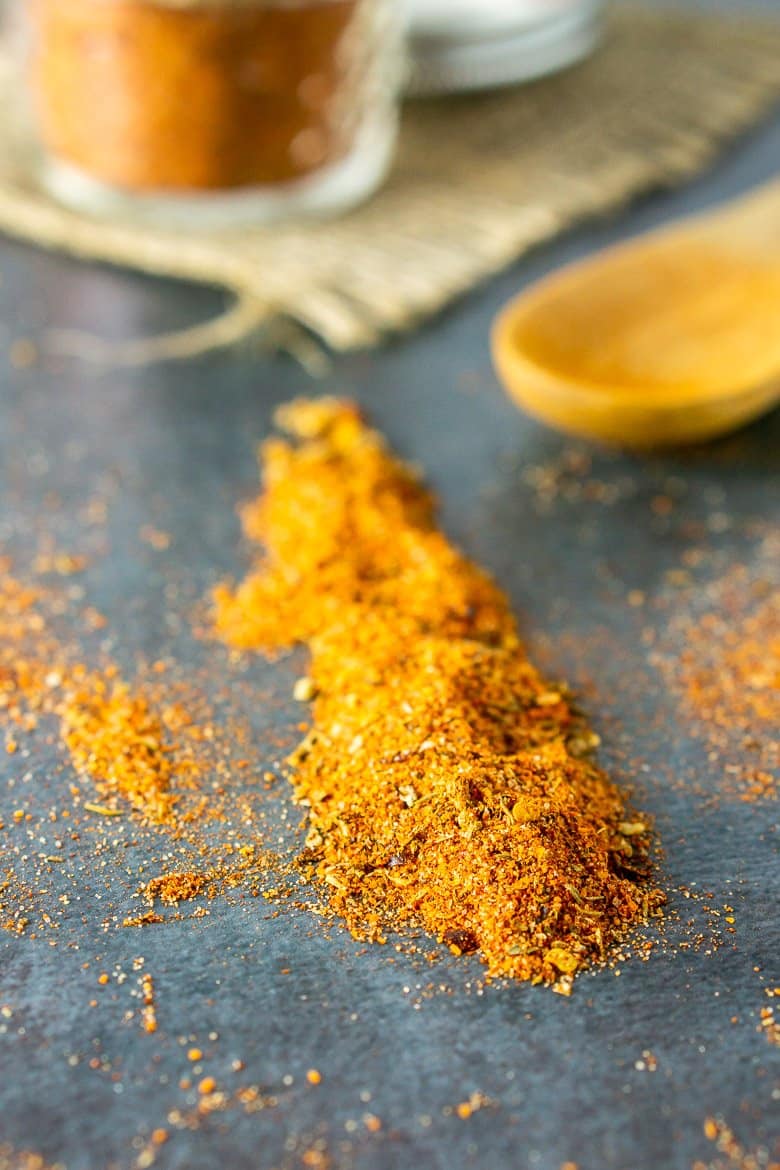 Perfect Pairing
Ultimately, how you pair this Cajun seasoning depends on how you use it. As this blog continues to grow, I'll certainly offer those pairings as I share more Cajun and Creole recipes, but for now, here are some general guidelines.
For beer, pilsner is the ultimate palate cleanser, so I always love pairing pilsner with spicy food. Take one sip of a pilsner and your entire mouth feels refreshed --- it's almost like magic. If you're using this seasoning for a heavier dish, a doppelbock is great. An American pale ale is also a delicious all-purpose pairing beer for many Cajun dishes.
Some people love pairing IPAs with spicy food because the high hop profile makes the dish seem even hotter, but you have to be careful with this pairing. Overaccentuating the heat can throw the whole dish off balance for some palates, and you can lose the nuances from the other flavors. Ultimately, it's up to your individual palate, but it's something to keep in mind.
With wine, you want to avoid oaky and overly tannic wines. The oak and tannins are bad matches for spicy food, and when you combine them, they wreak havoc on your palate. No one wants that. Instead, reach for a fruity, acidic riesling. If you're in the mood for a red wine, Rioja and tempranillo are tasty.
A little Champagne or prosecco are also perfect with Cajun food. With their effervescent bubbles, they make great palate cleansers and work well with almost any dish. And any excuse to enjoy a glass of bubbles makes me happy.
Rather than grabbing a bottle on your grocer's shelf, I hope you take just a few minutes to make this homemade Cajun seasoning. I'm sure it will become your new favorite go-to seasoning for so many recipes.
Cheers!
Searching for More Spicy Dishes?
If you love this recipe, please leave a comment with a five-star rating — or simply hit the five-star button in the recipe card. Don't forget to sign up for my newsletter, and you can follow me on Facebook, Instagram, Pinterest and TikTok.
📖 Recipe
Homemade Cajun Seasoning
This easy homemade Cajun seasoning is made with ingredients you likely already have in your spice cabinet, and it's much better than anything store-bought.
Print
Pin
Rate
Ingredients
2 ½

tablespoons

smoked paprika

2

tablespoons

garlic powder

2

tablespoons

salt

1

tablespoon

black pepper

1

tablespoon

cayenne pepper

1

tablespoon

onion powder

1

tablespoon

oregano

1

tablespoon

thyme

½

tablespoon

celery salt

½

tablespoon

mustard powder

½

tablespoon

white pepper
Instructions
In a small bowl, stir together the spices until well combined.

Store in an airtight container for up to a year. Enjoy!
Notes
Nutritional information is only an estimate. The accuracy of the nutritional information for any recipe on this site is not guaranteed.
Nutrition
Serving:
1
teaspoon
|
Calories:
7
kcal
|
Carbohydrates:
1
g
|
Sodium:
72
mg