When the summer hits, there's nothing like a refreshing cocktail, especially when peaches are in season. With their natural sweetness and loads of juicy nectar, peaches are the perfect addition to so many cocktails. Margaritas? Absolutely. Sangria? You bet. Moscow mules? Without a doubt. Peach cocktails are the ultimate summer sipper.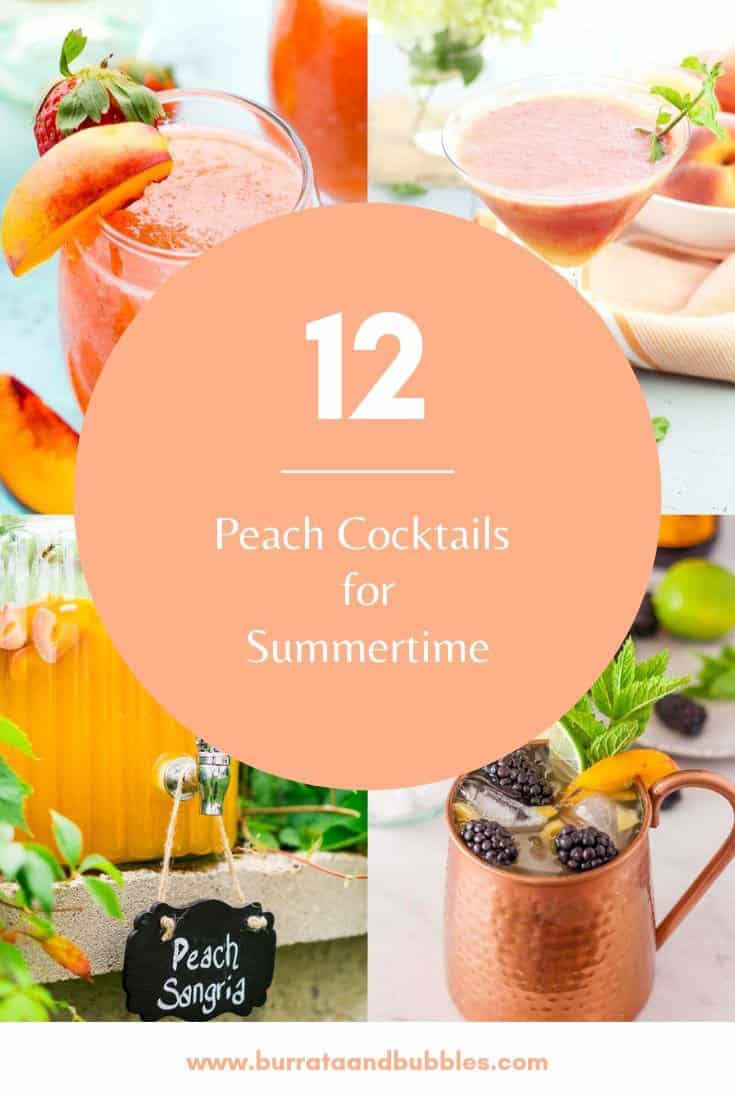 Given my well-documented love of cocktails and ripe summer peaches, it only made sense that I teamed up with a few fellow bloggers to bring you this list of 12 peach cocktails for the summer.
Just look at that fresh fruit puree. If a peach could magically transform into a drink, this cocktail would be it. Plus, it's simple and takes little time to make. I adore this peach martini.
Everyone loves a margarita, and this version gets even better with the addition of fresh peaches and raspberries. Make your next Taco Tuesday extra peachy.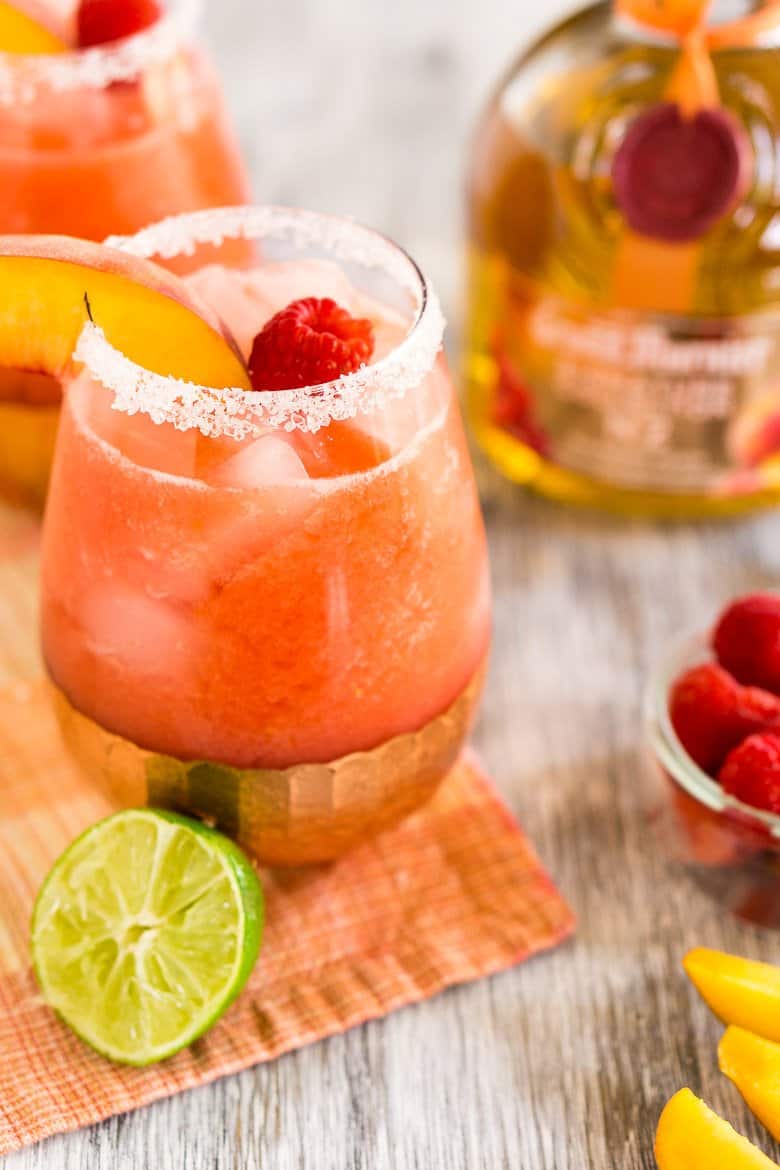 You know what I love about sangria? It's perfect any time of day. Need a brunch cocktail? Sangria is there for you. Looking for an evening patio sipper? Grab a glass of sangria. This version gets a peachy upgrade for the perfect summer cocktail.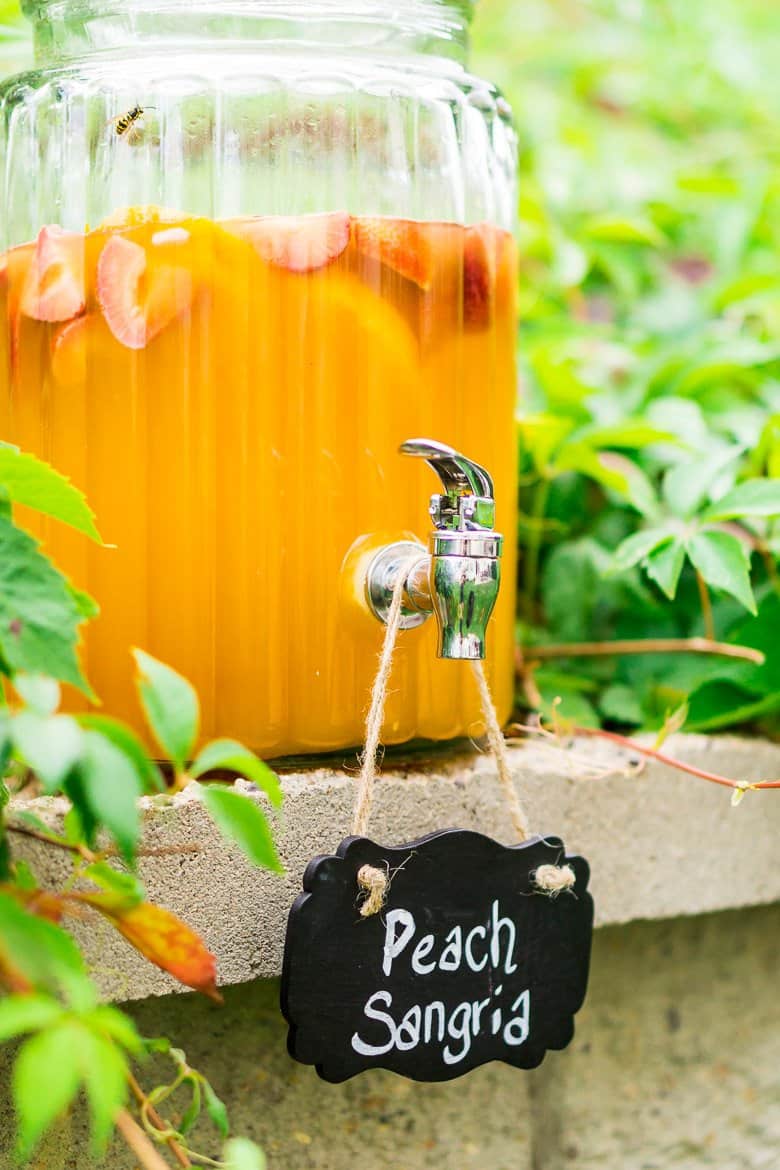 Have you ever tried grilled peaches? If not, you're missing out. Grilling adds a nice touch of caramelization and brings out a peach's natural juices, so you can imagine how good it is in a fresh mojito. You'll love this grilled peach mojito without a doubt.
If you've ever had a peach caprese salad, you already know how good peaches and basil are together. And if you haven't, put that on your summer menu with this peach and basil bourbon shrub. I just love how the caramelized notes of the bourbon play with the sweetness of the peaches while balancing the acidity.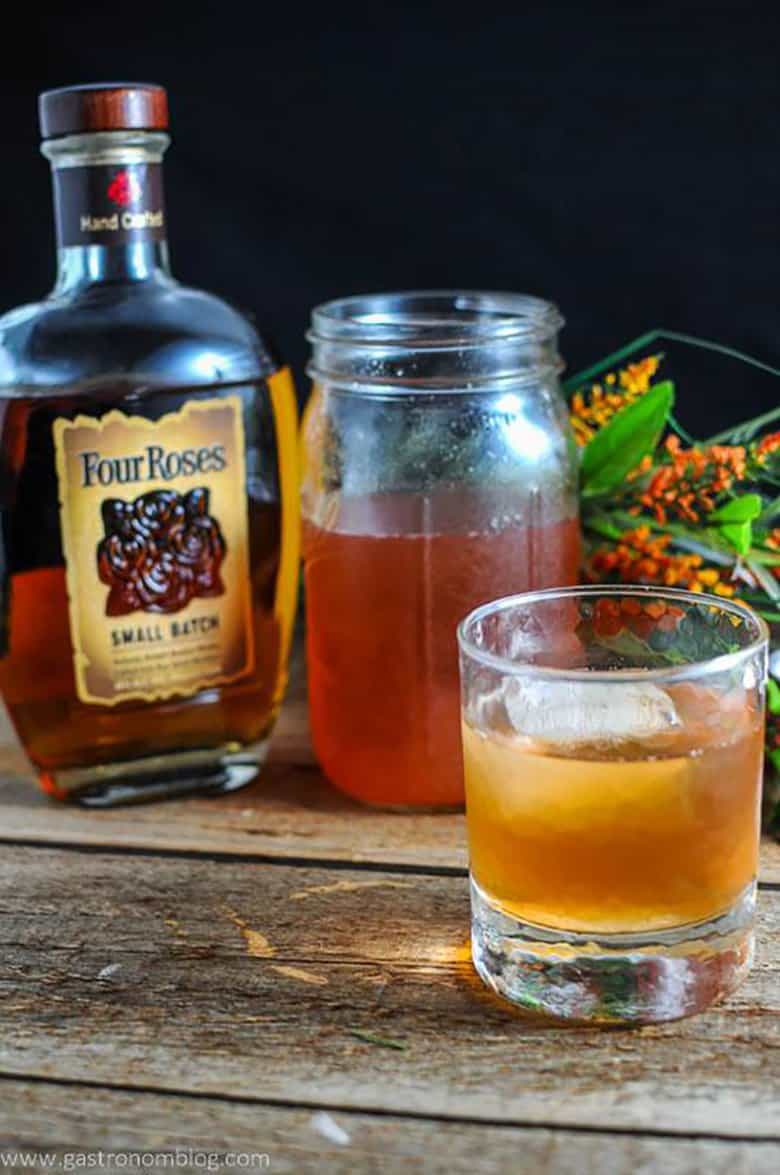 How can you say no to those gorgeous flecks of fresh mint? Swoon. And then you add a kick of ginger? Talk about a delicious cocktail. Peach and ginger are one of my favorite flavor combinations when you're looking for something sweet with a kick of spice, and this delicious peach martini is worth sipping all summer long.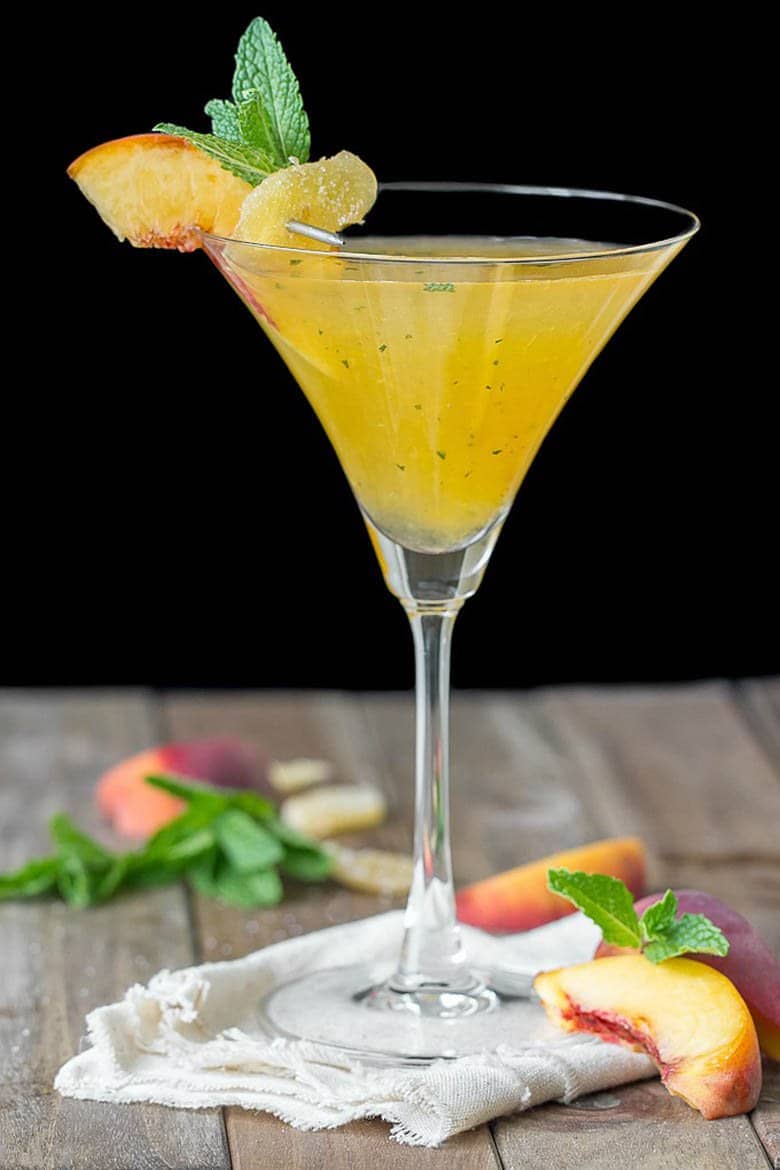 We may have a raspberry-peach margarita on the list, but when you're looking for pure peachy goodness and a kick of tequila, you'll love this fresh peach margarita. The secret is the fresh peach juice, which makes this cocktail taste like summer in a glass. Yes, please!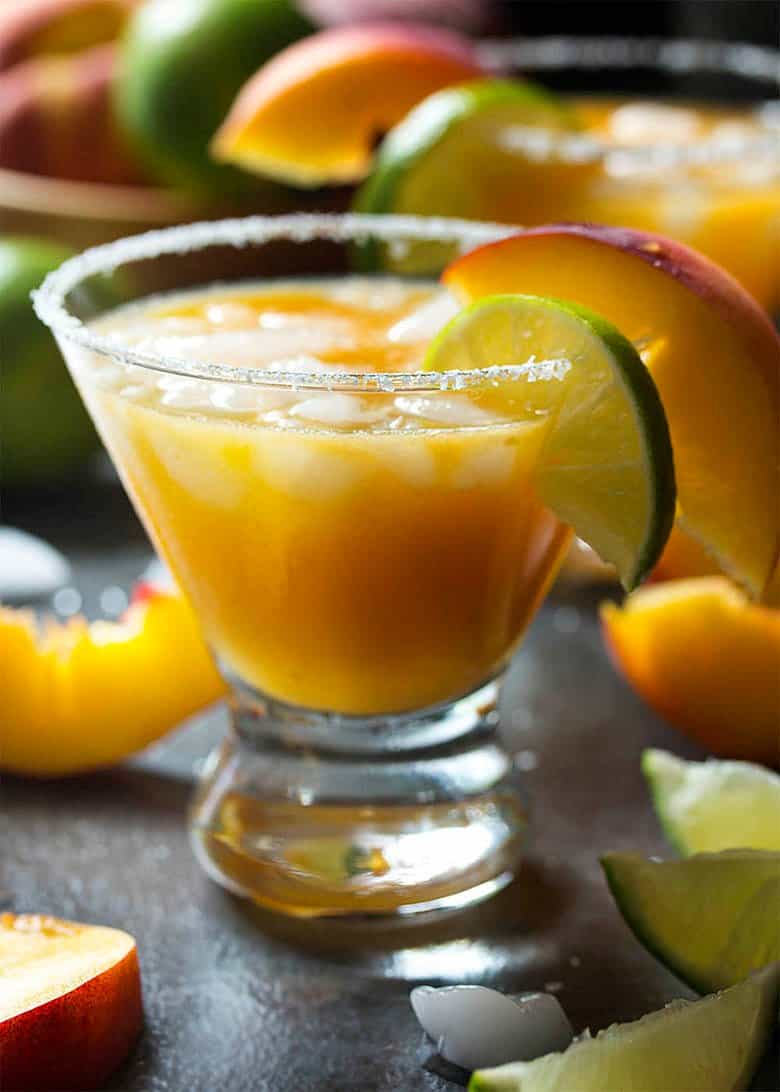 Your typical Long Island iced tea gets a fruity makeover with freshly muddled peaches, and I dig this twist. Muddling ripe peaches adds an unbelievably fresh flavor that perks up this classic cocktail. This peach cocktail couldn't be more perfect for a patio night sipper.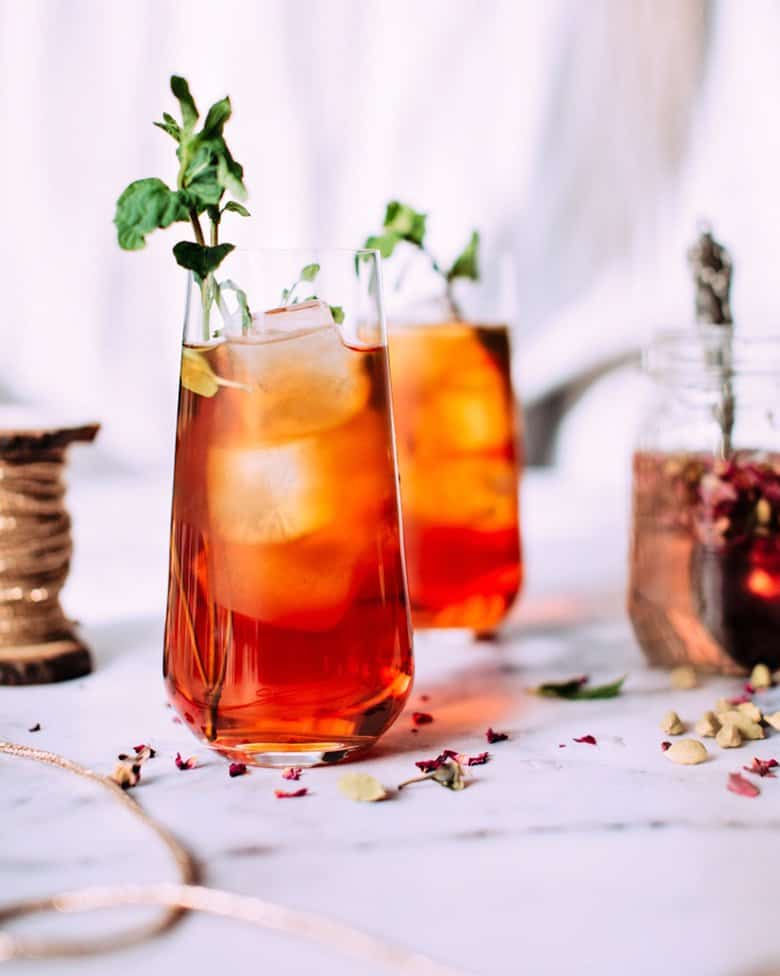 No peach cocktail list is complete without a delicious Bellini recipe. That's a fact. But this version get a special upgrade with pretty pomegranate seeds. Plus, this pomegranate peach Bellini only requires four ingredients, which makes it perfect for those times you're playing host or hostess.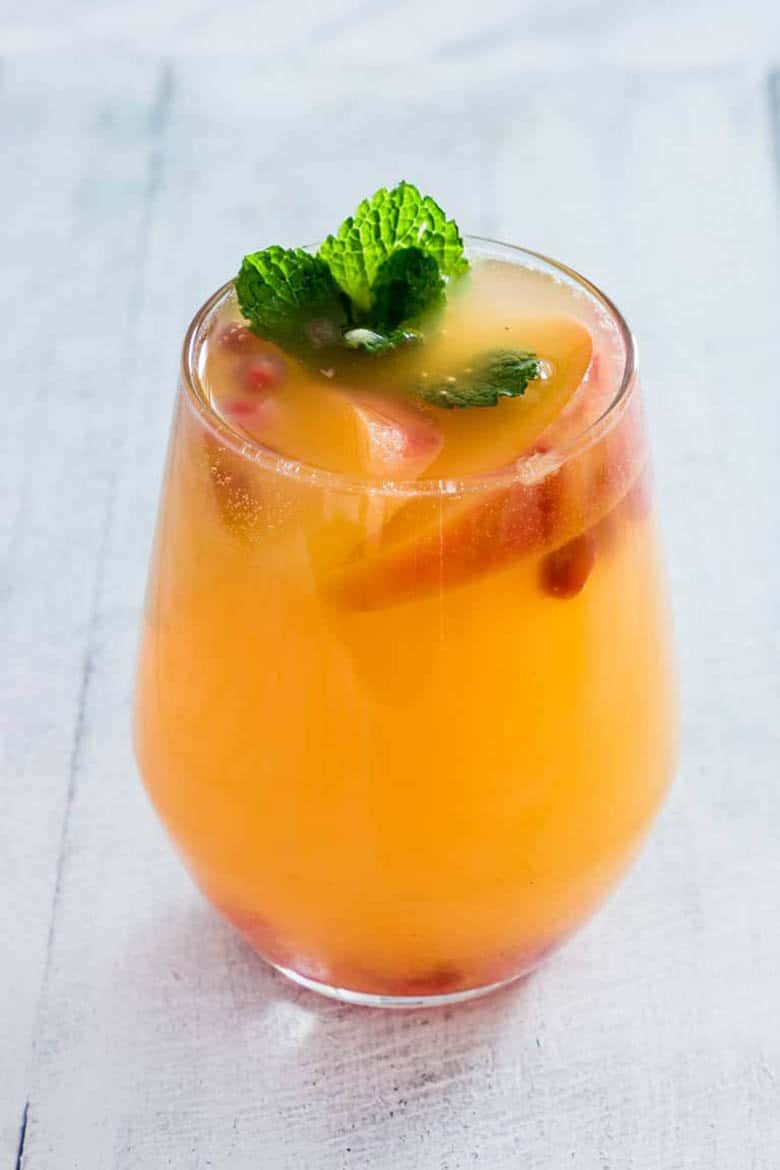 Woah, strawberries, peaches and slushies --- is there anything more summery in one drink? This recipe is also quick and easy to put together, and it's perfect for serving a crowd. This peachy frozen cocktail will definitely make you think you're at the beach and keep you cool during these hot months.
I love a good bubbly cocktail, and this sparkling peach cocktail delivers. Club soda gives this cocktail that effervescent touch, and a touch of fresh lemon juice brings out the sweet peach flavor. You'll want to sip on these peachy bubbles all summer long.
If there's one cocktail I need in my life during the summer, it's definitely a Moscow mule with those cold, frosty copper mugs. Of course, we're all about peaches right now for summer vibes, but this gets an extra fruity boost with blackberries. This particular recipe is nonalcoholic, but you can always add 2 ounces of vodka if you'd like to instantly turn this refreshing sipper into a cocktail.
And there you have it! These 12 peach cocktails will keep you cool and refreshed all summer long. So enough reading. You have 12 delicious peach cocktails to make, so you better get shaking.
Cheers!
Love These Peach Cocktails for the Summer?