Celebrate the Run of the Roses with one of these favorite Kentucky Derby Cocktails in hand! From mint juleps to smashes and Kentucky mules, these bourbon cocktails feature refreshing flavors that you can enjoy from not just Derby Day but also throughout the summer months. Bourbon lovers are sure to love each refreshing drink.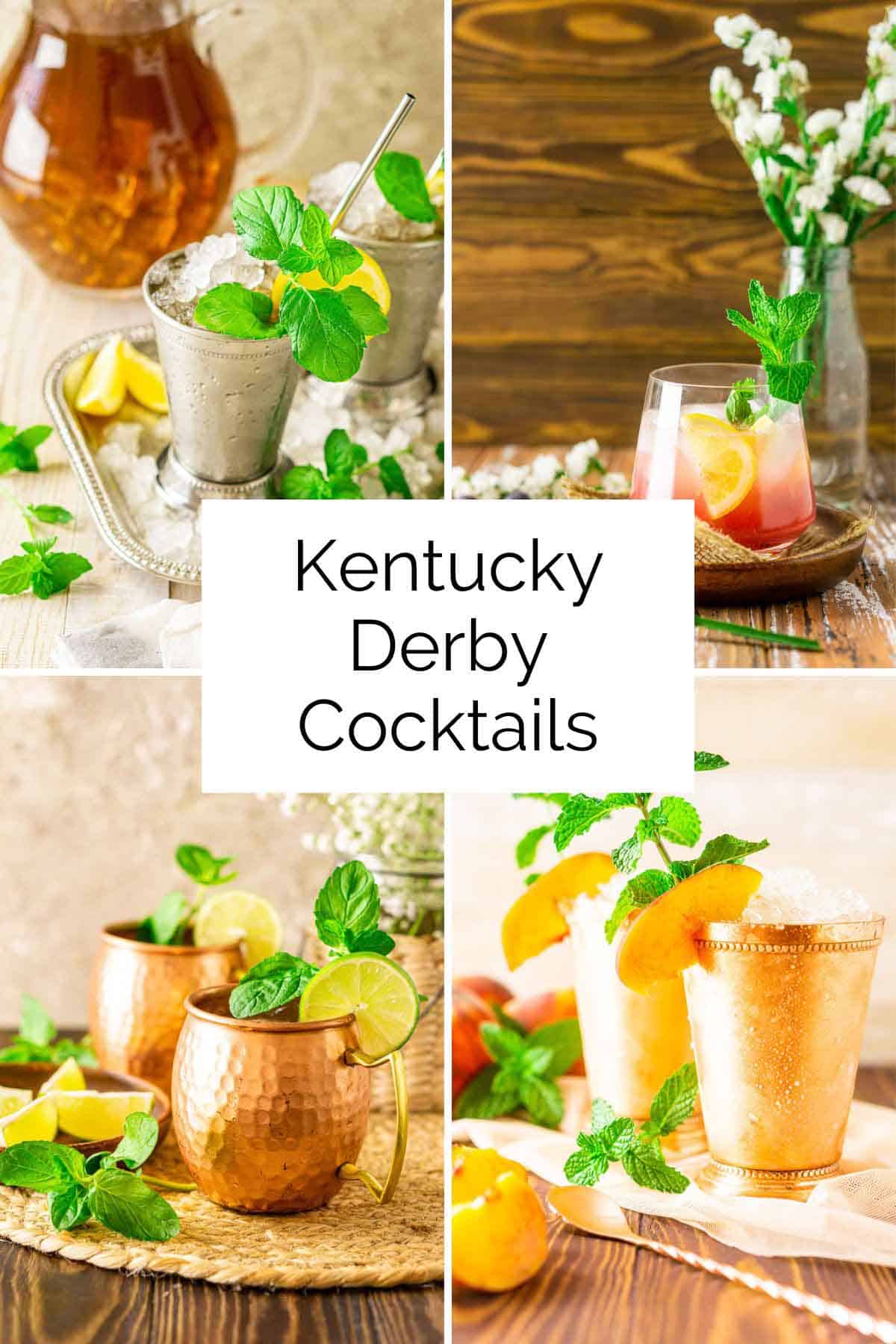 Jump to:
Kentucky Derby weekend is upon us, and we just can't have a proper celebration without a good bourbon cocktail. A mint julep is a must.
After all, the mint julep has been the official drink of the Kentucky Derby since 1938. According to the Kentucky Derby's website, nearly 120,000 mint juleps are served at the big race every year. Mixing up that many juleps calls for 1,000 pounds of fresh mint and 60,000 pounds of crushed ice.
That's a lot of mint juleps.
But we certainly don't have to stop at juleps. In addition to this Derby classic, you'll find plenty of bourbon-forward cocktails here to make it a festive race day. So let's don your best fancy hat or seersucker suit and start sipping on our favorite bourbon drinks.
Mint Julep Recipes
1. Blackberry Mint Julep
2. Brown Sugar-Peach Mint Julep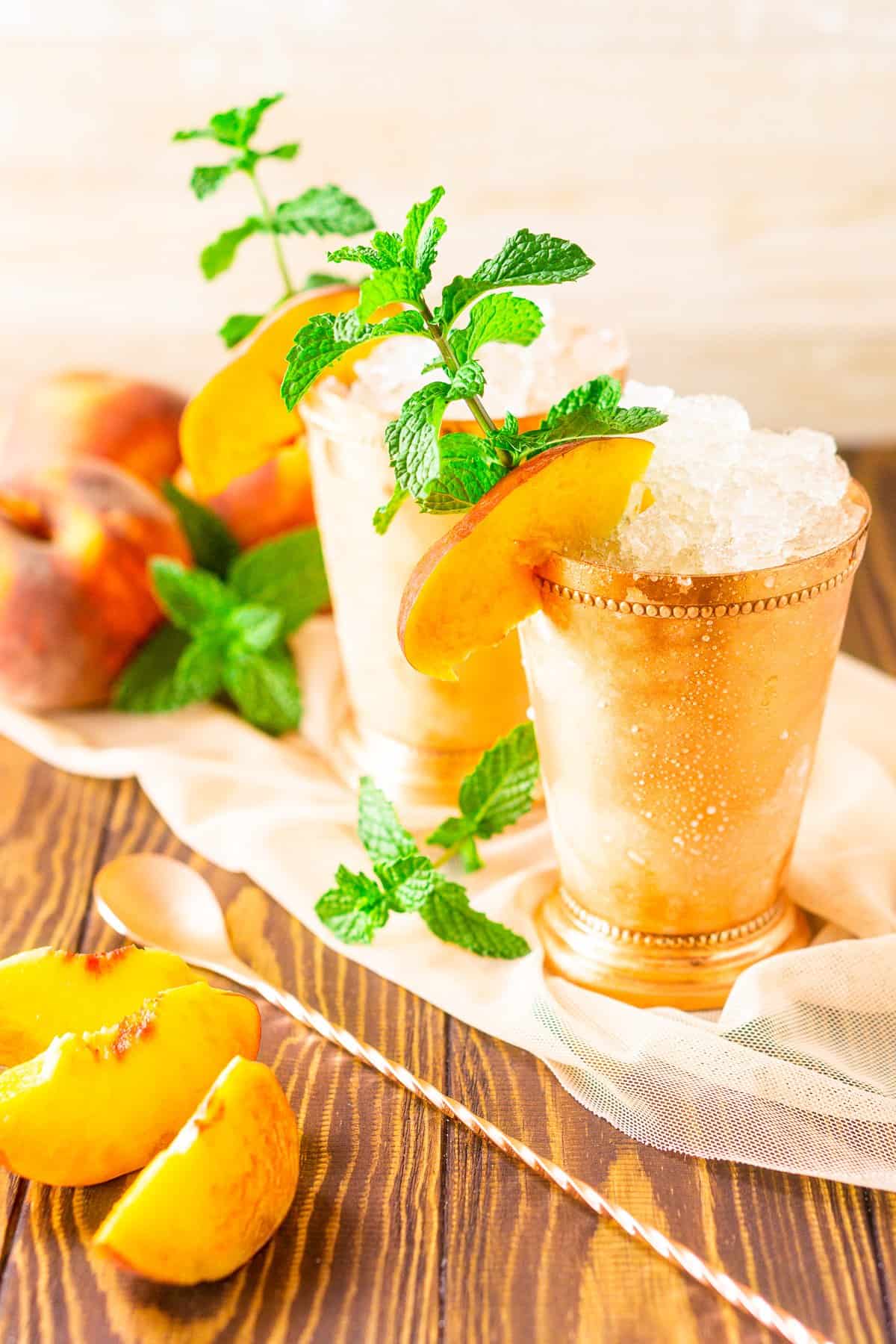 3. Sweet Tea Mint Julep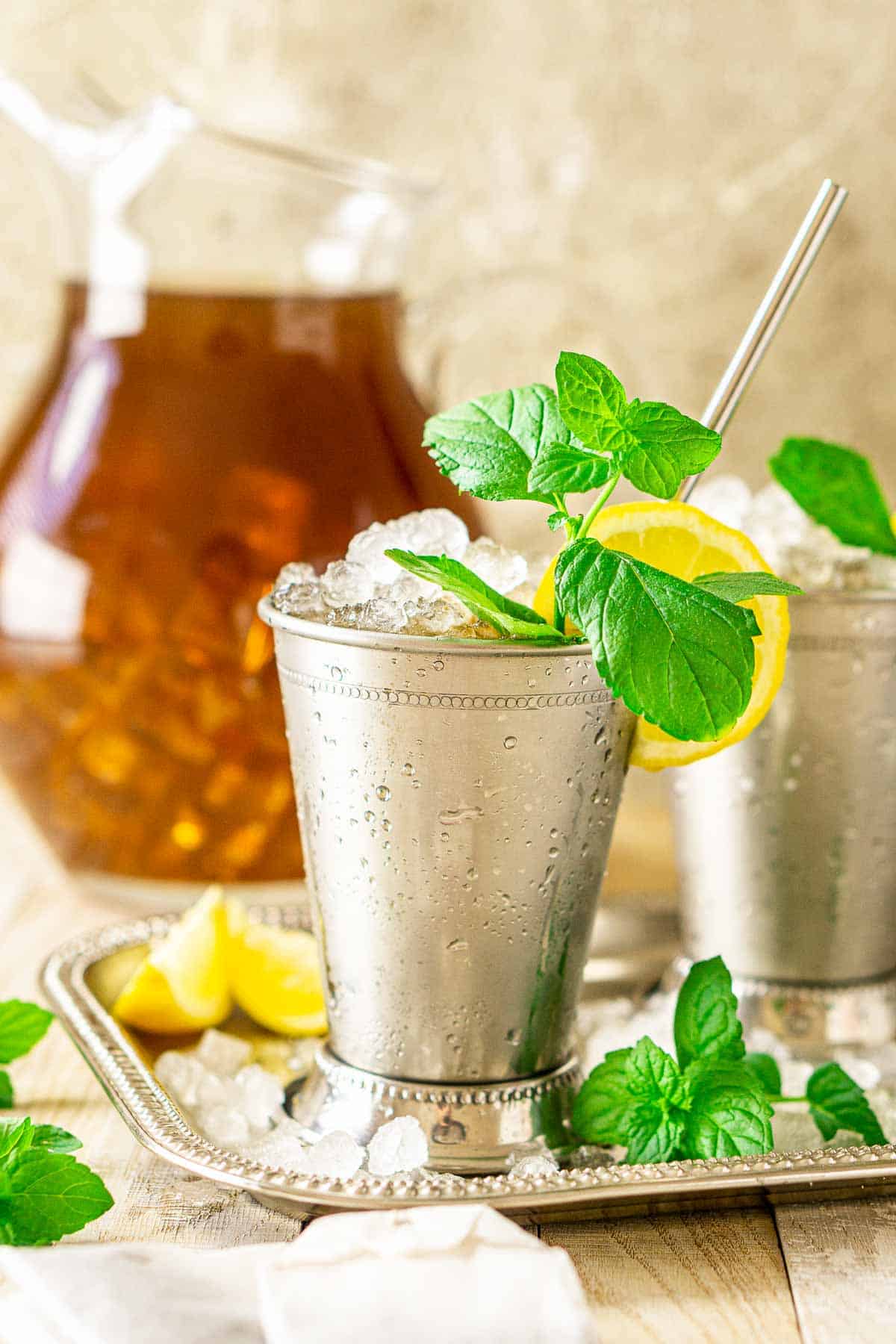 4. Strawberry Mint Julep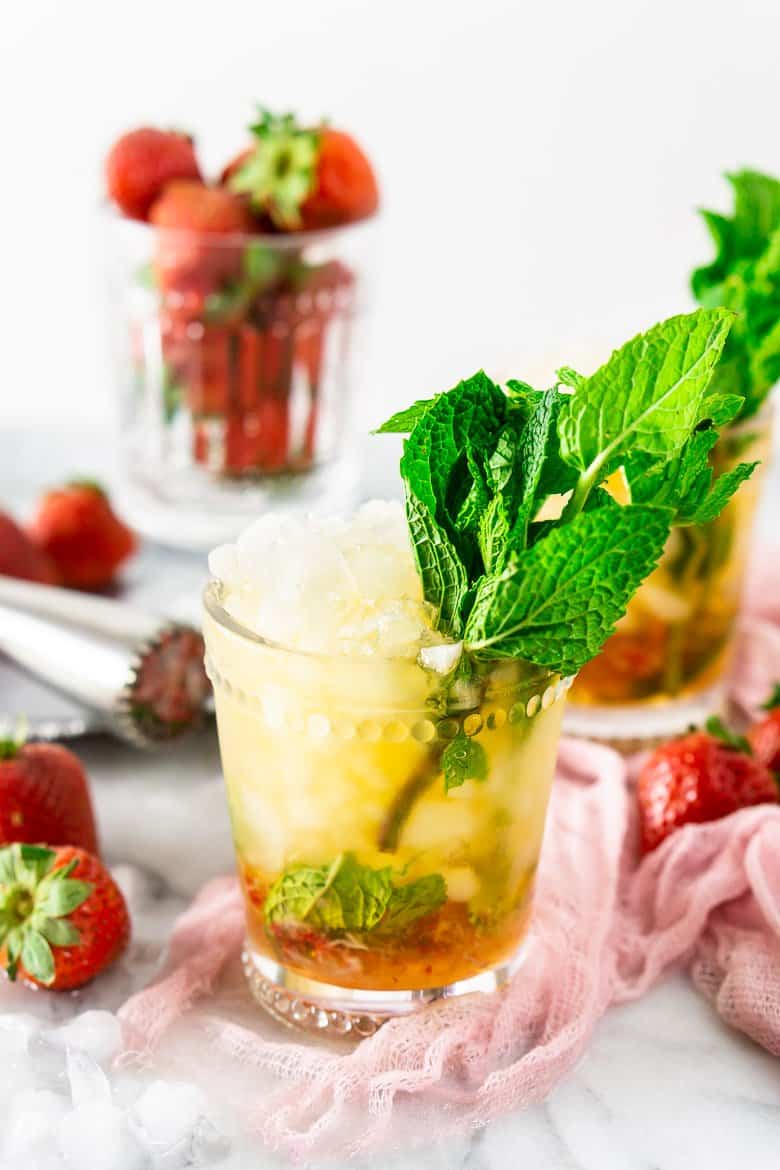 Other Refreshing Bourbon Cocktail Recipes
5. Blackberry Bourbon Smash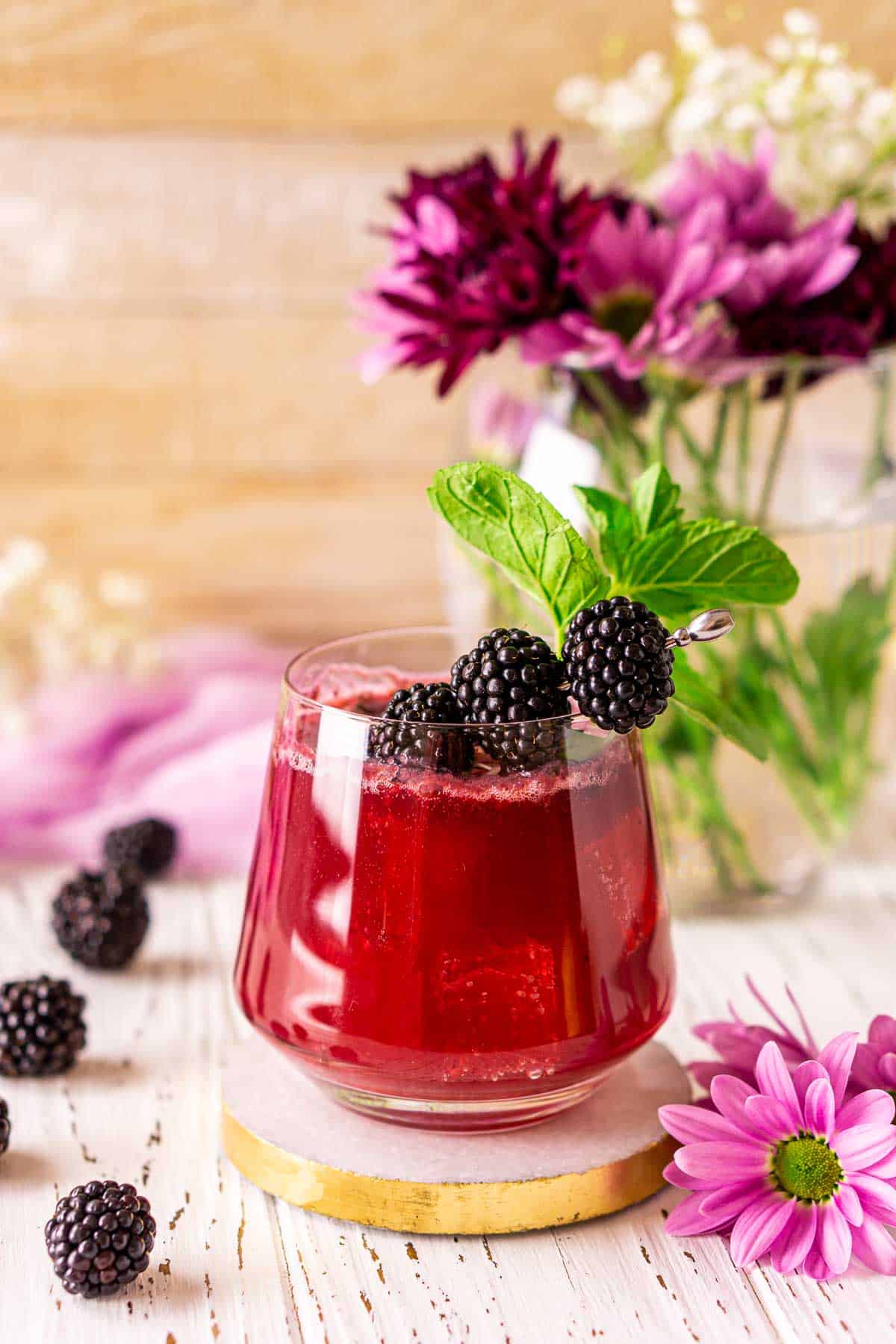 6. Cherry Bourbon Smash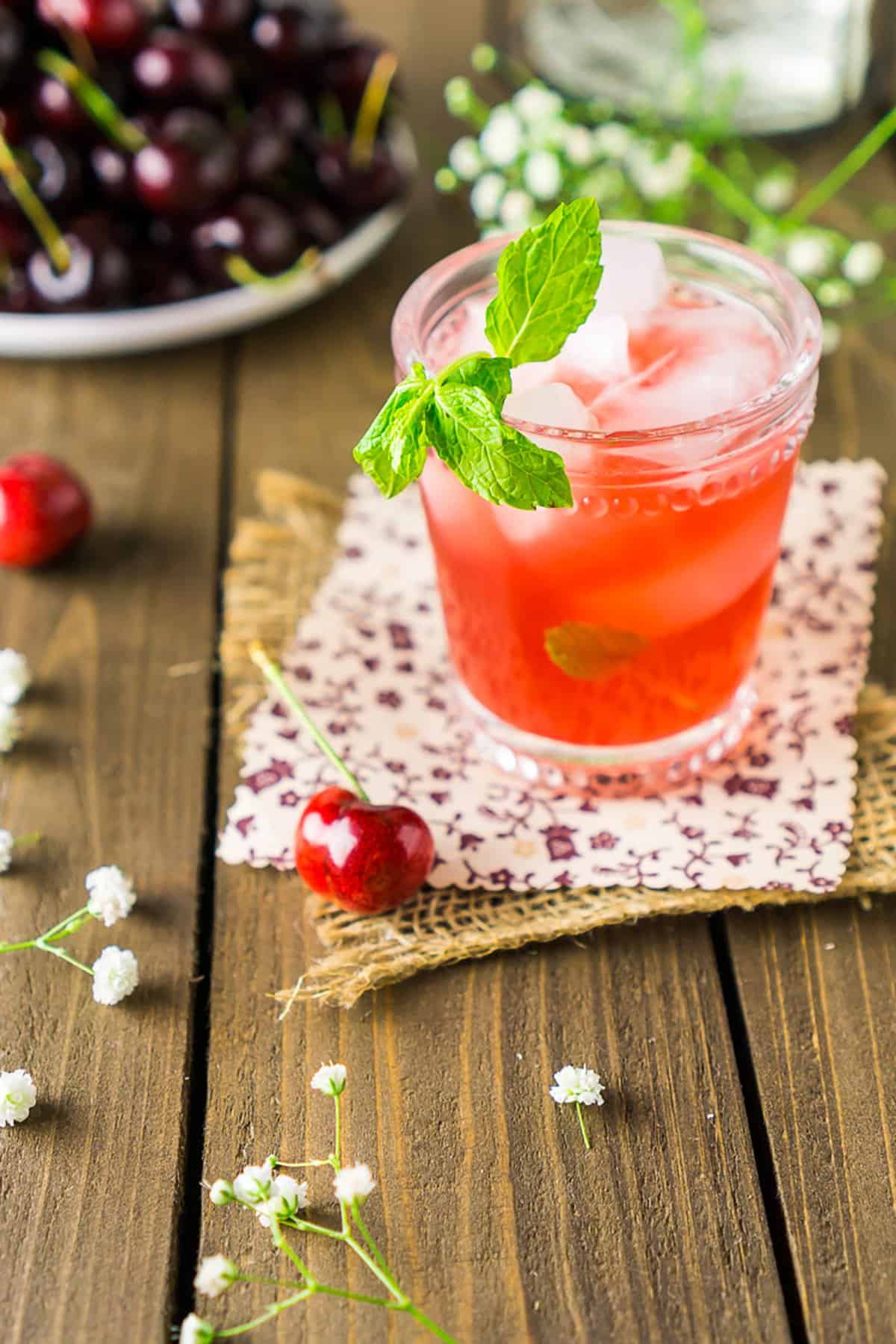 7. Kentucky Mule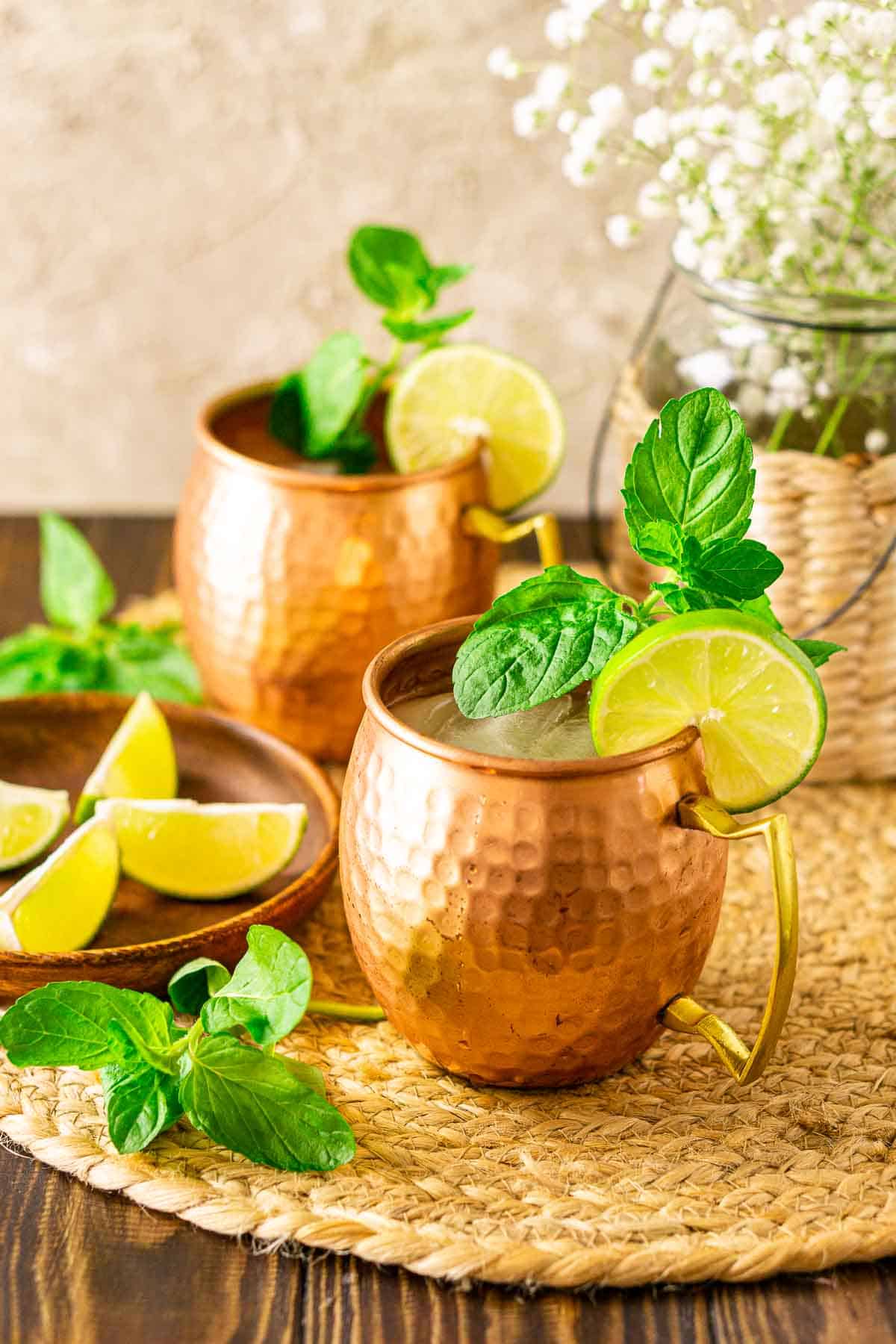 8. Blueberry Bourbon Smash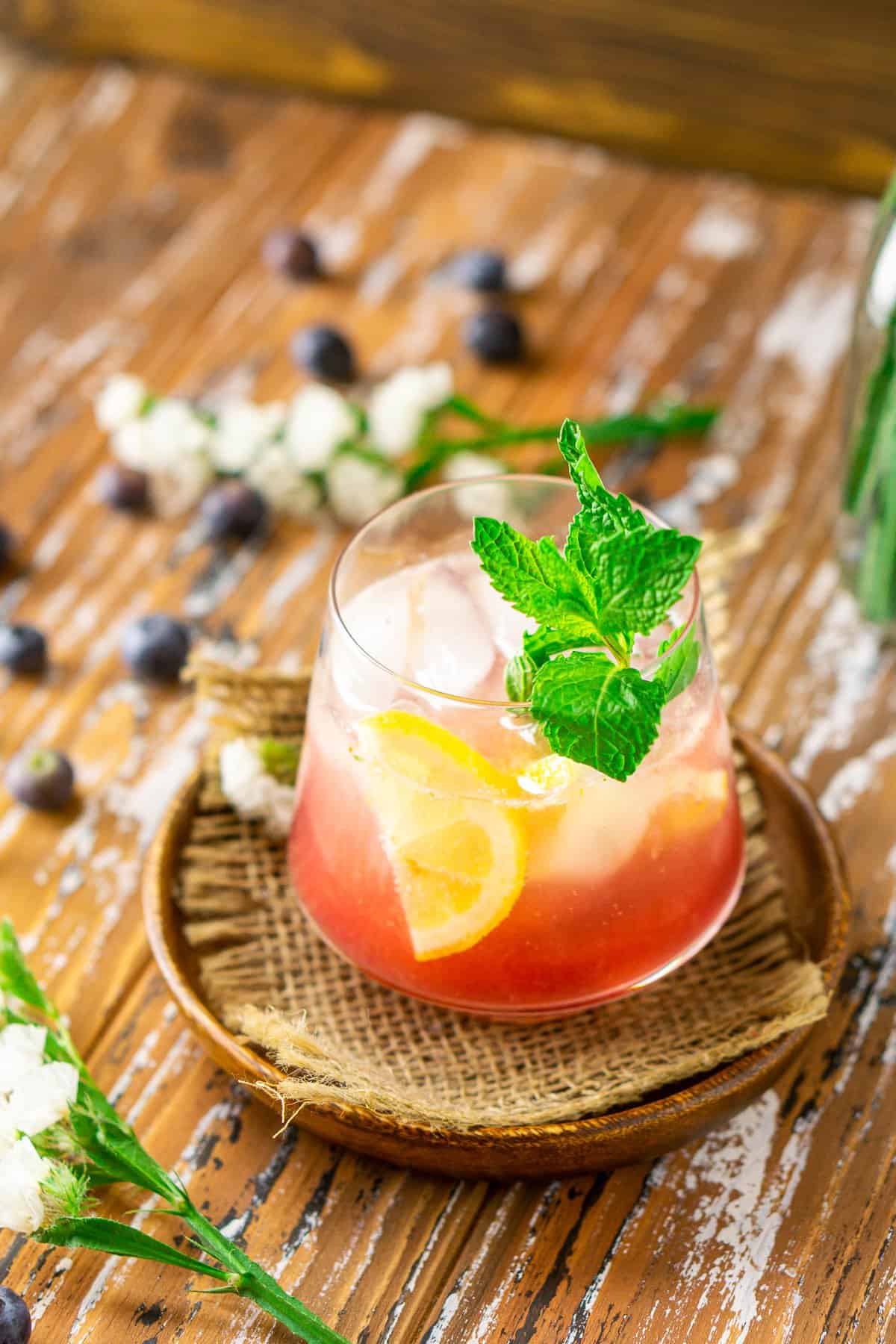 9. Cherry-Orange Kentucky Mule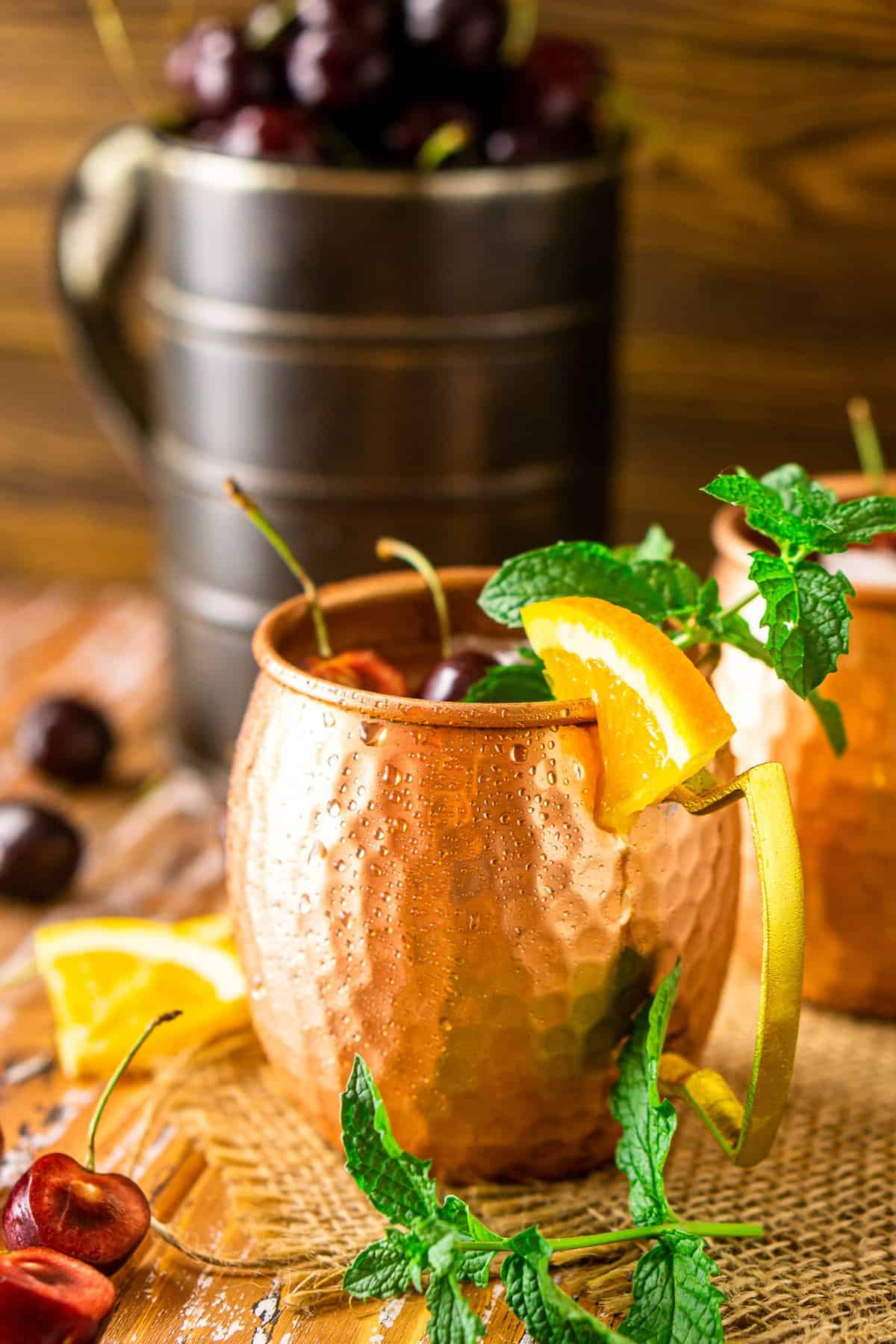 10. Peach Bourbon Smash With Maple and Ginger
11. Rosemary Kentucky Mule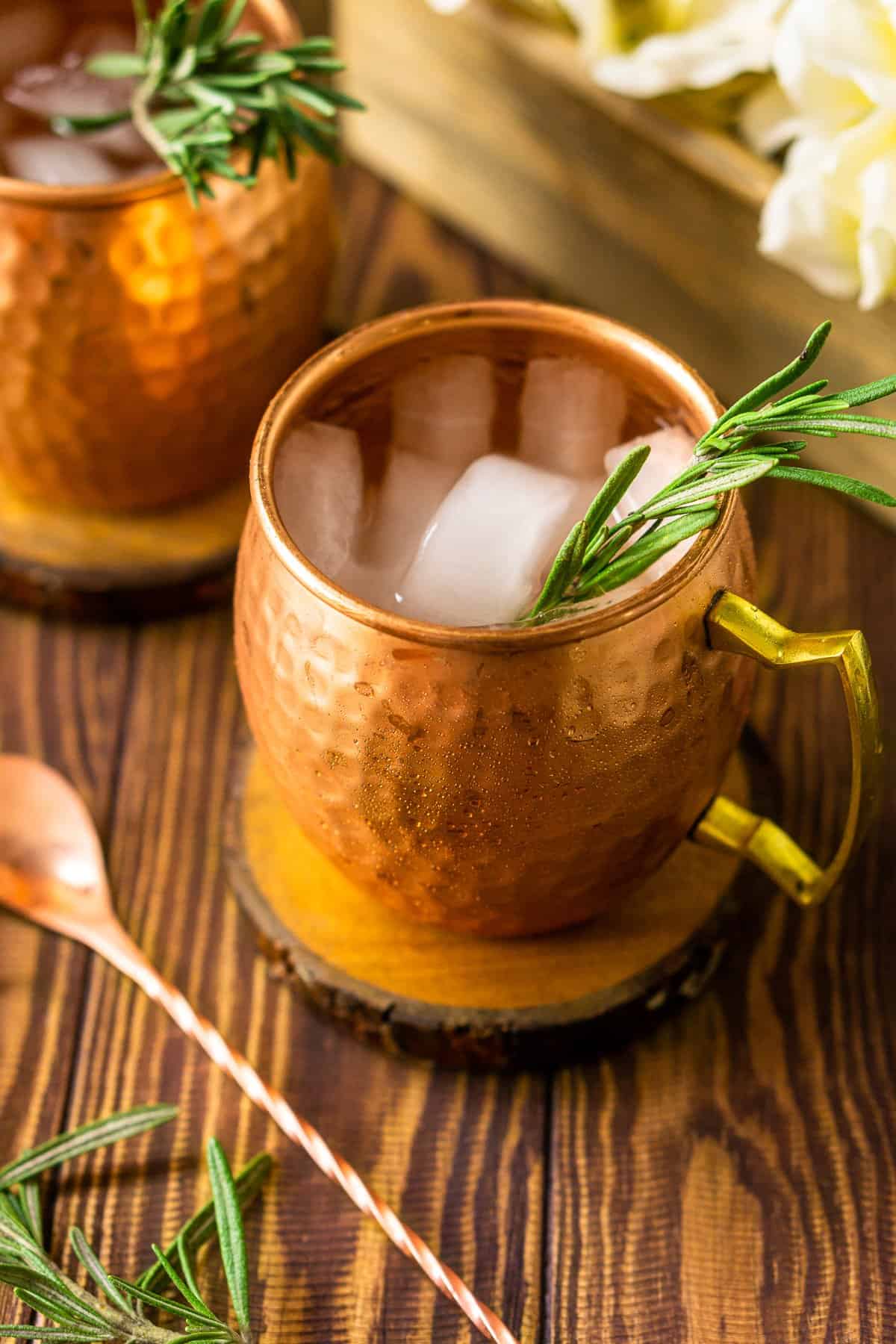 Food Pairing Ideas
Of course, what's a party without plenty of delicious snacks?
Biscuits and smoked ham: Flaky buttermilk biscuits stuffed with double smoked ham are the perfect way to start your Derby brunch. With all those bourbon cocktails, we absolutely need a good meal early on for that crucial base in our stomachs.
Truffle deviled eggs: As a Southern favorite appetizer, deviled eggs are a must, and you'll love how the truffle gives these little bites a sophisticated twist to go with your fancy outfits.
Pimento tea sandwiches: Pimento cheese and tea sandwiches are popular on race day, so let's bring the two together in one little snack.
Bourbon bacon jam cheese ball: Made with my bourbon bacon jam, this irresistible cheese spread is perfect with all those cocktails, and it's great for feeding a crowd. One cheese ball goes a long way.
Hot brown: This Kentucky Derby classic dish is an open-faced sandwich made with turkey, bacon and Mornay sauce and then broiled until hot and bubbly.
Burgoo: Another traditional Derby Day recipe, burgoo is a hearty stew prepared with various meats and vegetables. You can serve it as a main course with cornbread or a side dish.
Derby pie: Chocolate lovers will adore this one. This favorite Southern dessert is basically a pecan pie loaded with chocolate chips in every decadent bite.
Bourbon-peach clafoutis: This elegant dessert features a bourbon-spiked baked custard with fresh peaches. Hey, we can't get enough bourbon on Derby Day.
Bourbon Cocktail FAQs
Expert Tips for Making Juleps
Use crushed ice for mint juleps: Mint juleps are designed to use crushed ice because it gradually melts and dilutes the drink as you leisurely sip. If you don't have an ice machine, you can crush your own by placing ice cubes in a sealable plastic bag and smacking them with a rolling pin. Or you can buy a bag of crushed ice from Sonic.
Clap mint before garnishing: Place the mint sprig in one hand and then quickly clap the other hand on top of the mint before adding it to the cup. This releases the mint's fragrance to give you a delightful herby whiff with each sip.
Serve with straws: With that mound of crushed ice, a straw makes for much easier sipping. You can even buy silver metal straws to match.
Muddle the mint gently: Overworking mint can cause it to turn bitter. We just need a few light twists to properly muddle mint.
And there you have it. You're now ready to host the ultimate Kentucky Derby party.
Cheers!
Browse More Cocktail Collections
Please let me know how you enjoyed these recipes in the comment section and don't forget to sign up for my newsletter. You can also catch me on TikTok, Instagram, Pinterest, Facebook and Twitter.