With spring blooming and Easter approaching, add a festive touch to your family's celebration by mixing these 45 delicious and colorful Easter cocktails! Whether you'd like a refreshing drink to sip during an outdoor Easter egg hunt or a more sophisticated cocktail to enjoy during your holiday feast, you'll find your perfect recipe here.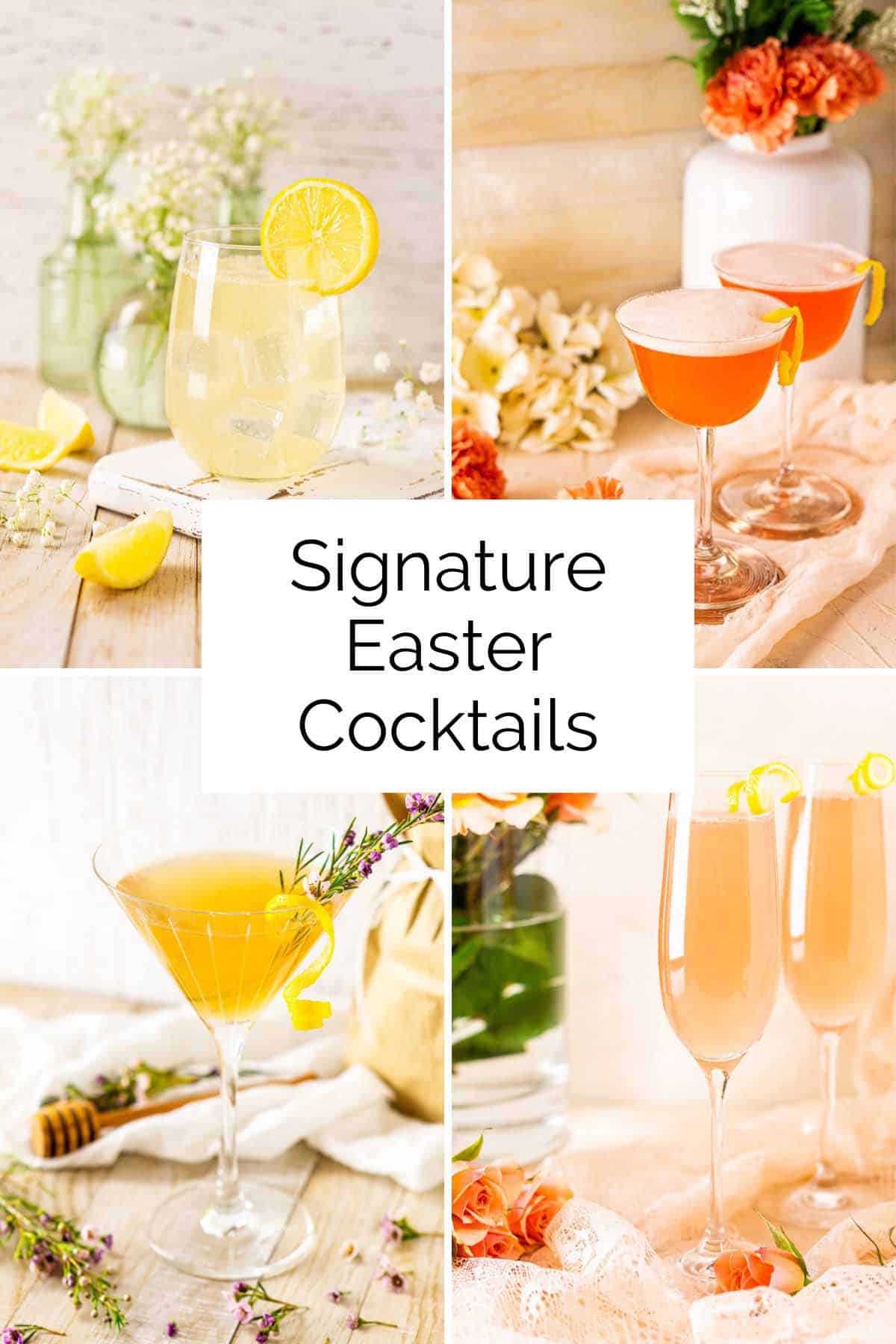 Jump to:
Easter Cocktail Collection
As you gather with the family for Easter, a spring cocktail in hand makes the occasion feel extra special. What holiday celebration isn't a bit more memorable with a signature cocktail?
To ensure your holiday goes off smoothly, I've tested all the Easter cocktails featured on this list, and they've received exceptional feedback from friends and family. Whether you're busy hosting and just in charge of drinks, you need reliable recipes, and that's exactly what you'll find here.
Plus, you'll find all sorts of different drinks. Looking for something floral? I have you covered. Or perhaps you'd rather enjoy a light and fruity drink — you got it. You'll also find plenty of spirit options, from vodka to rum, tequila, gin and whiskey.
So let's mix up a fun cocktail for this year's family gathering and make sure you let me know which is your favorite.
1. St. Germain Elderflower Spritz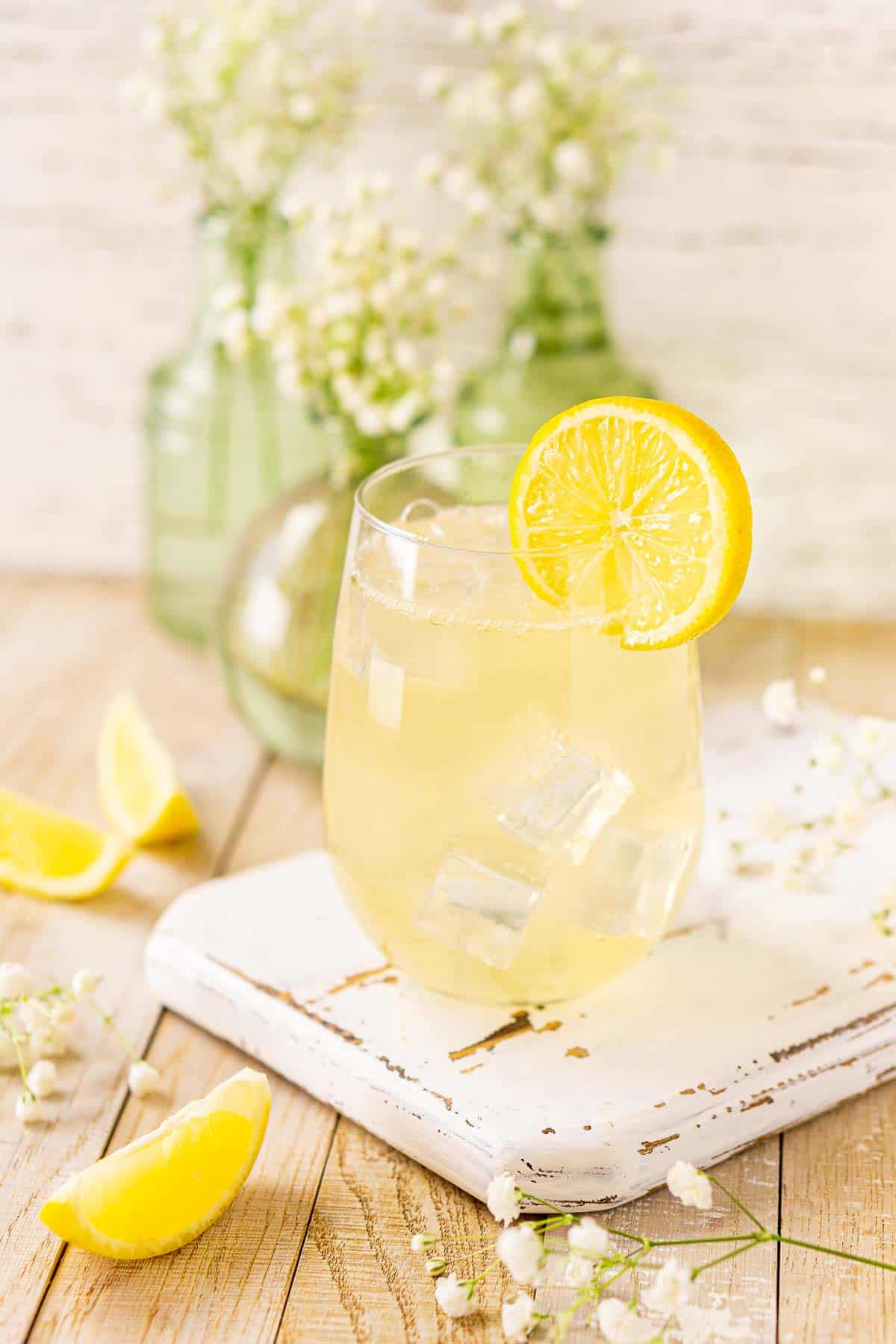 2. Strawberry-Rhubarb Mimosa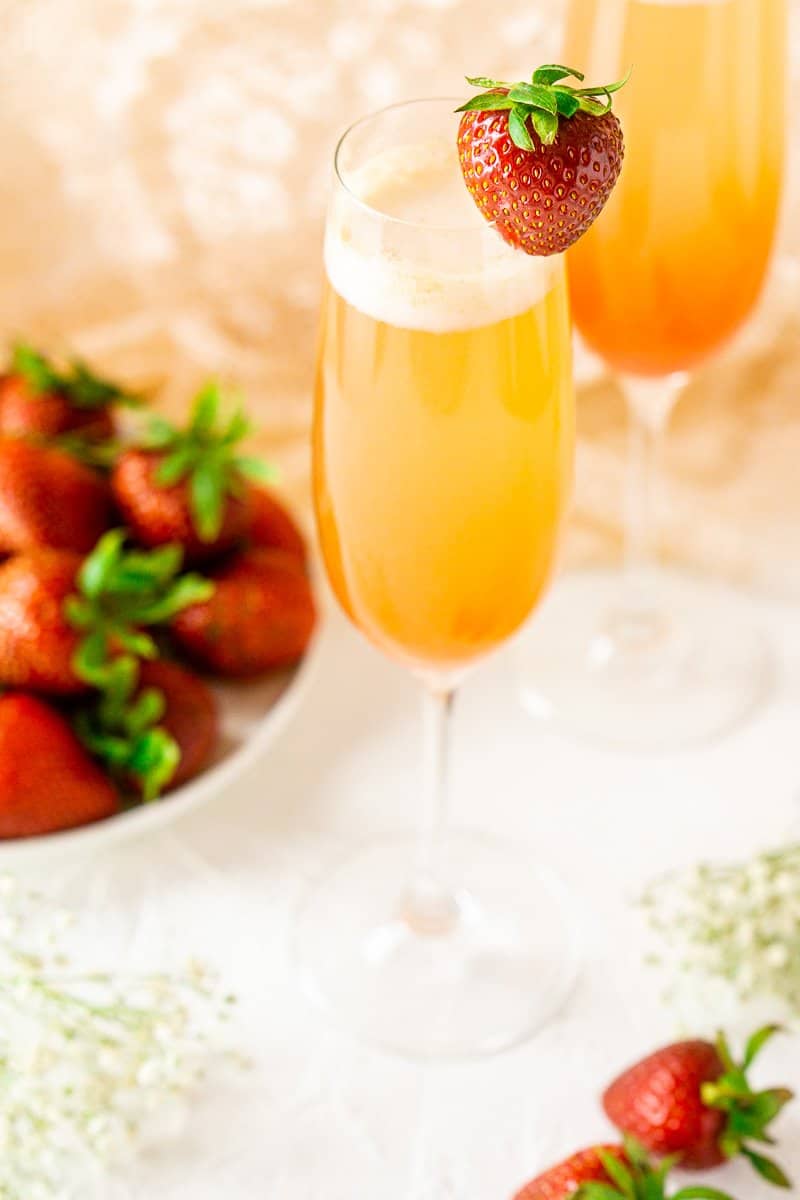 3. French 77
4. French 76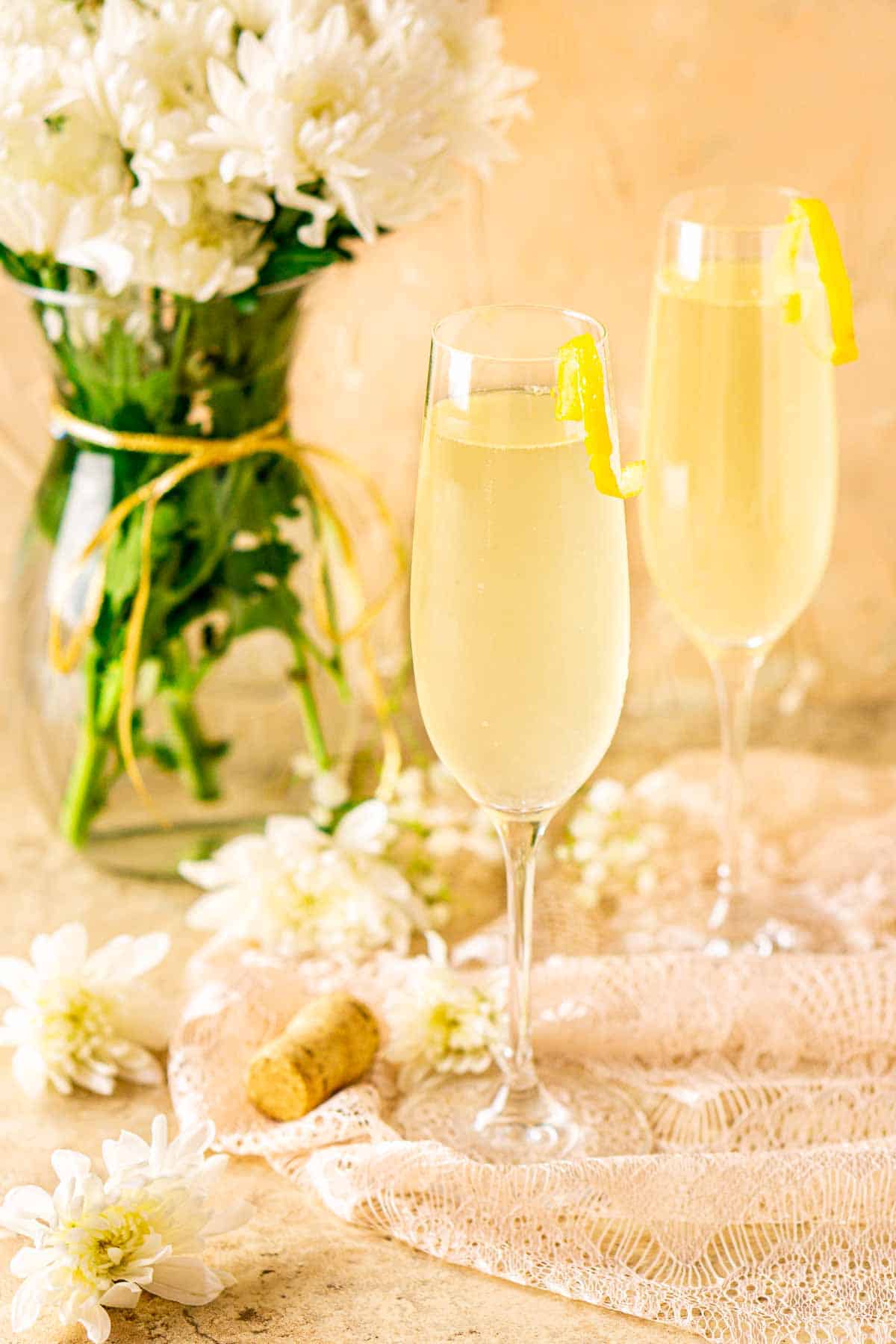 5. Sparkling Rosé French 75
6. Lavender Bee's Knees
7. Chocolate-Raspberry Martini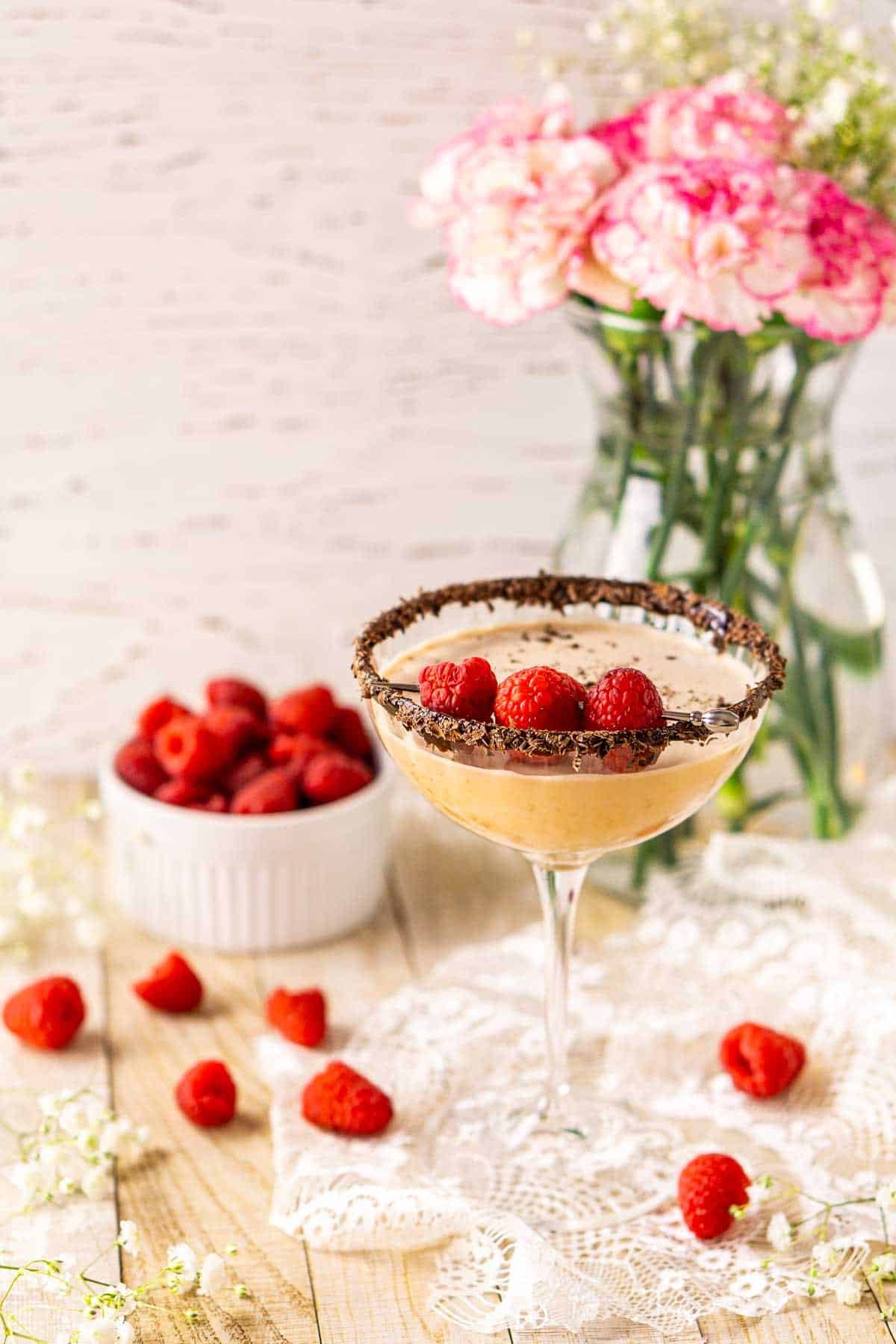 8. Aperol Sour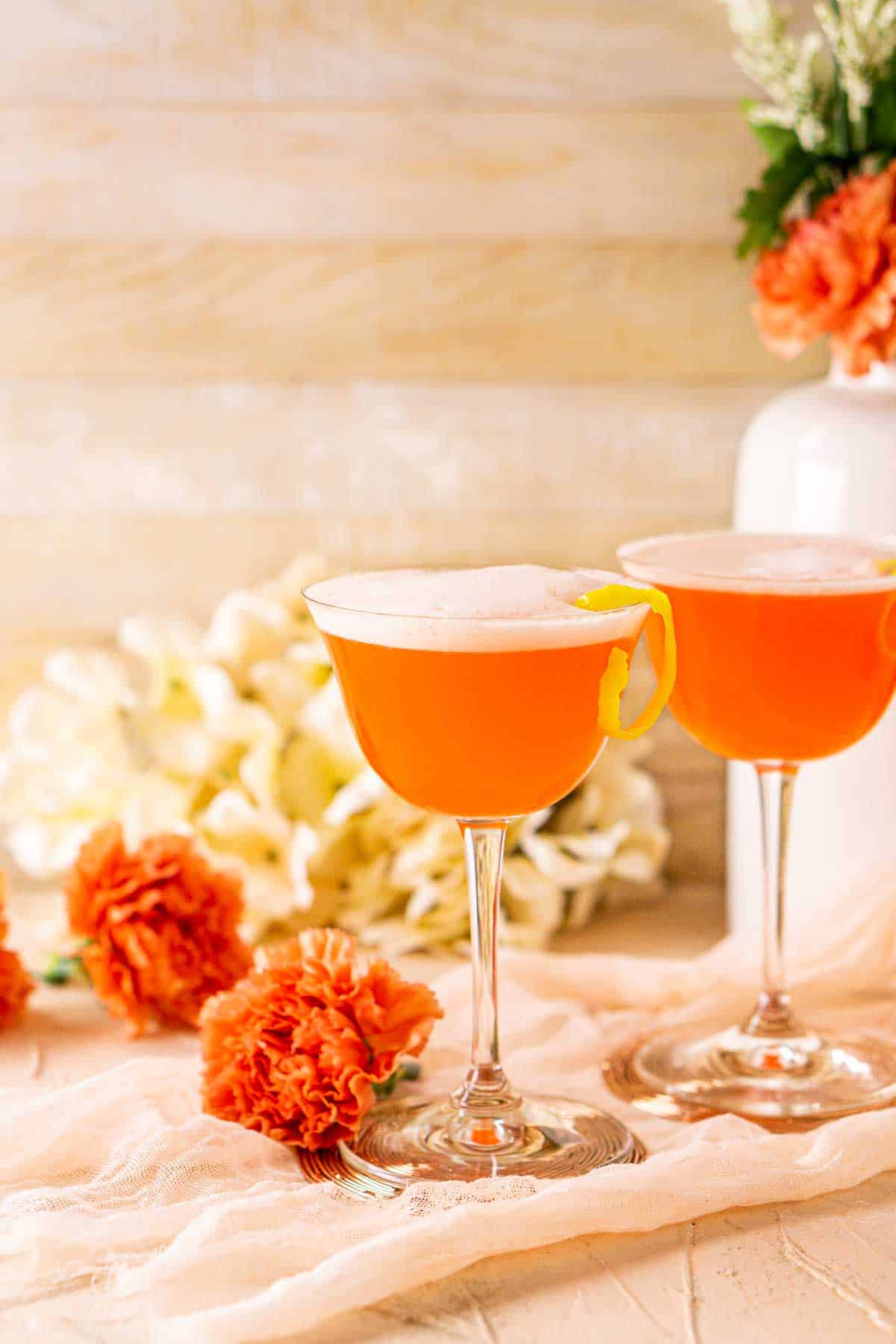 9. Strawberry-Basil Limoncello Martini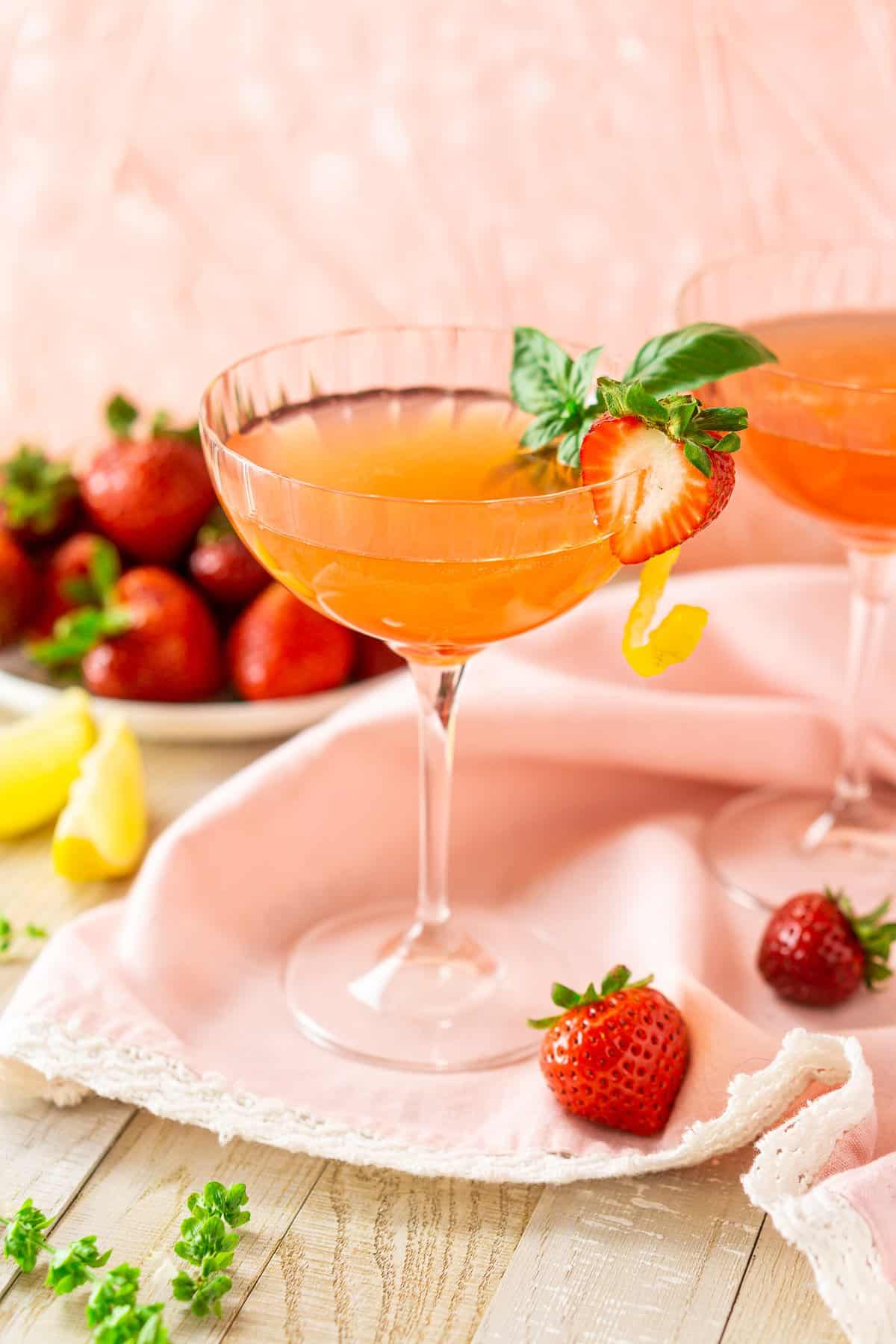 10. Strawberry Mojito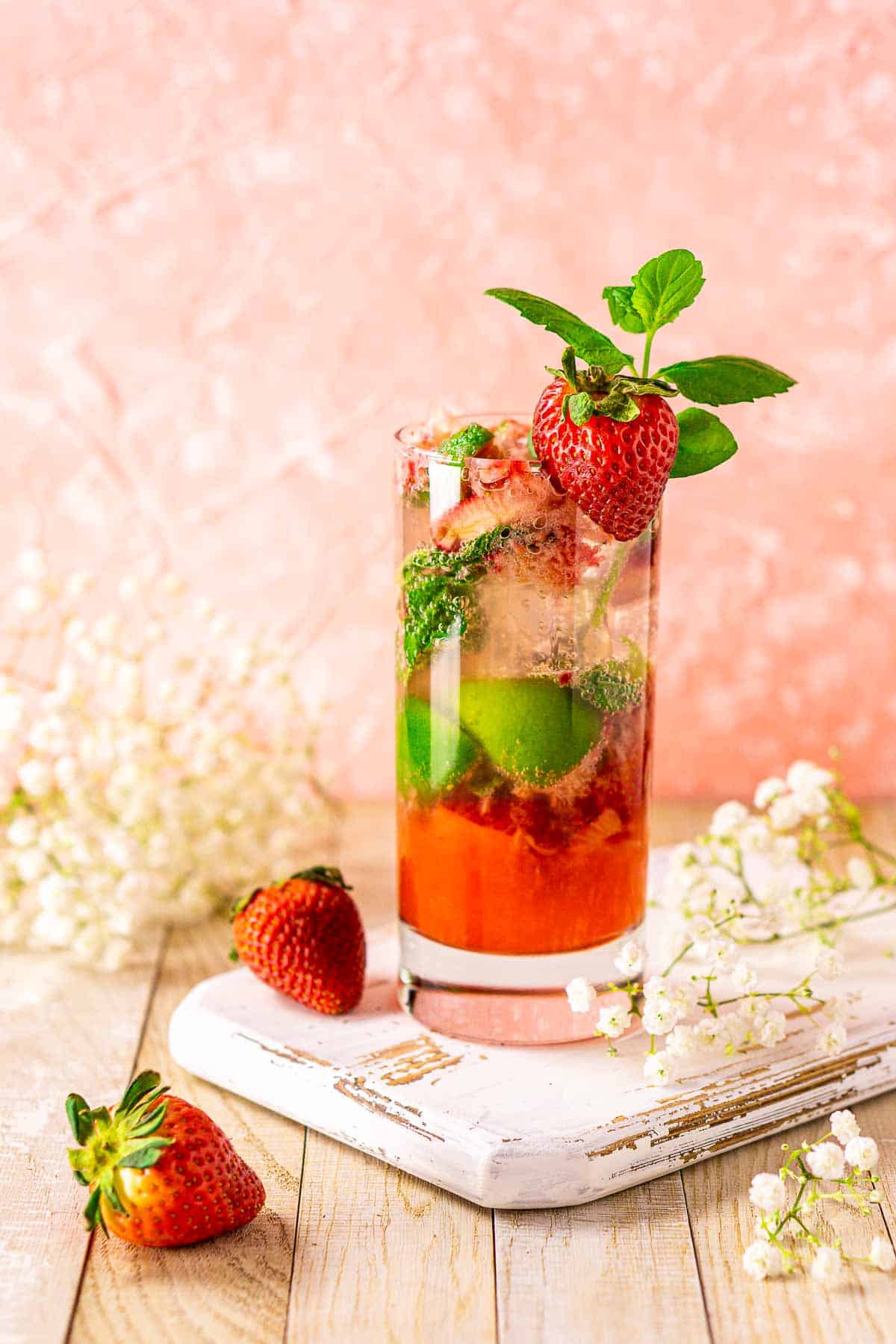 11. Blood Orange Gin Fizz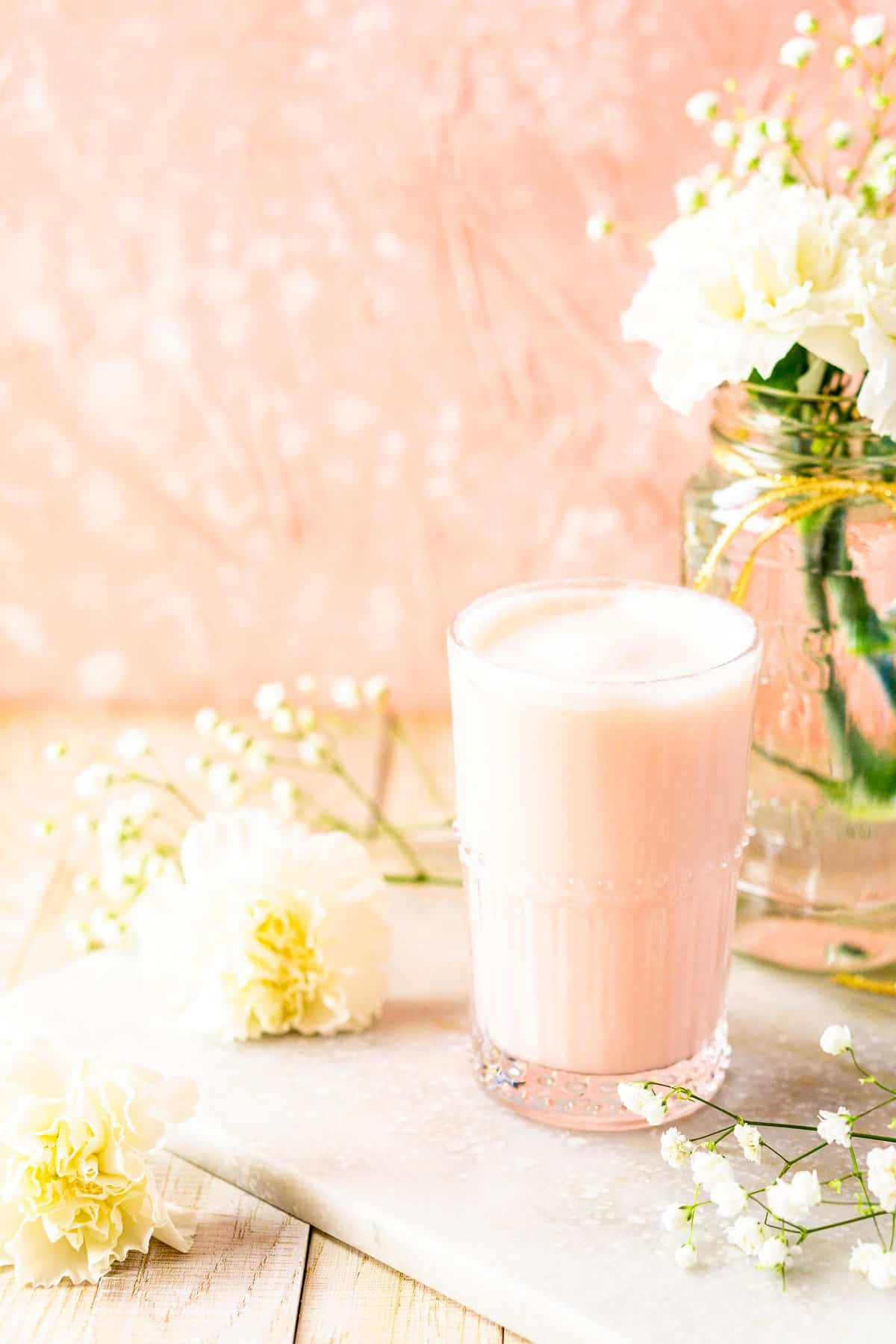 12. Minted Strawberry Moscow Mule
13. Raspberry Margarita
14. Baileys Chocolate Martini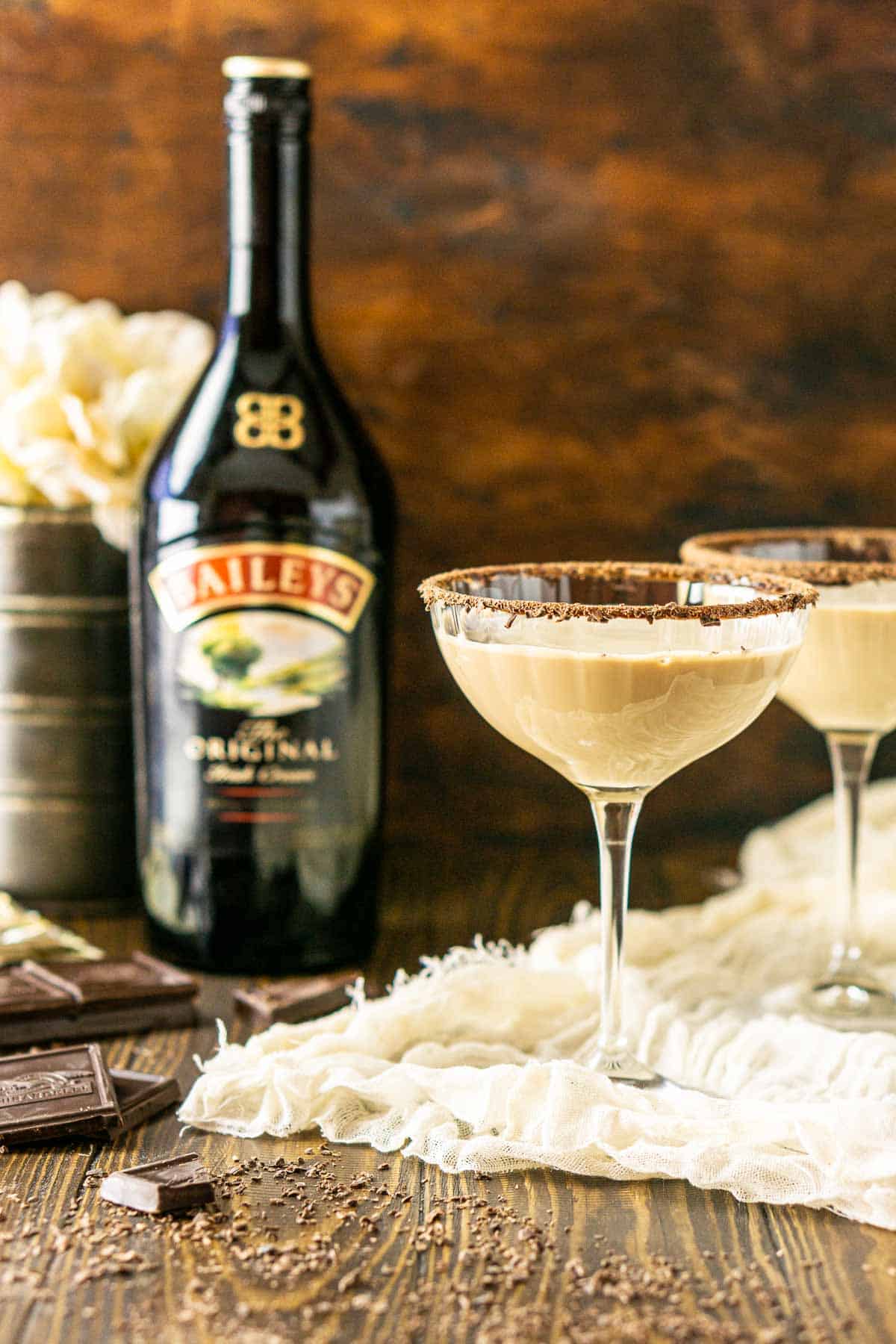 15. Peach Martini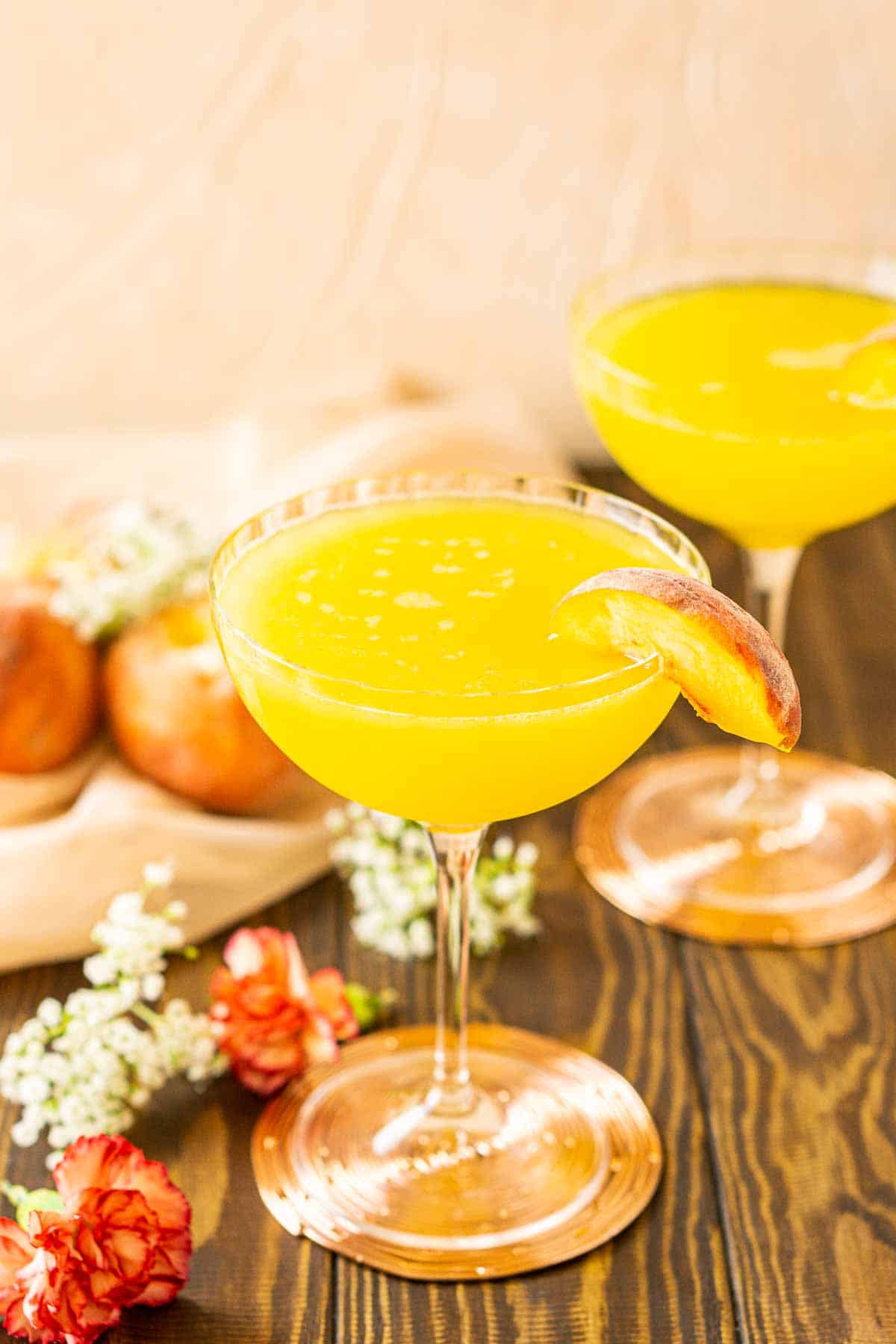 16. Blood Orange Moscow Mule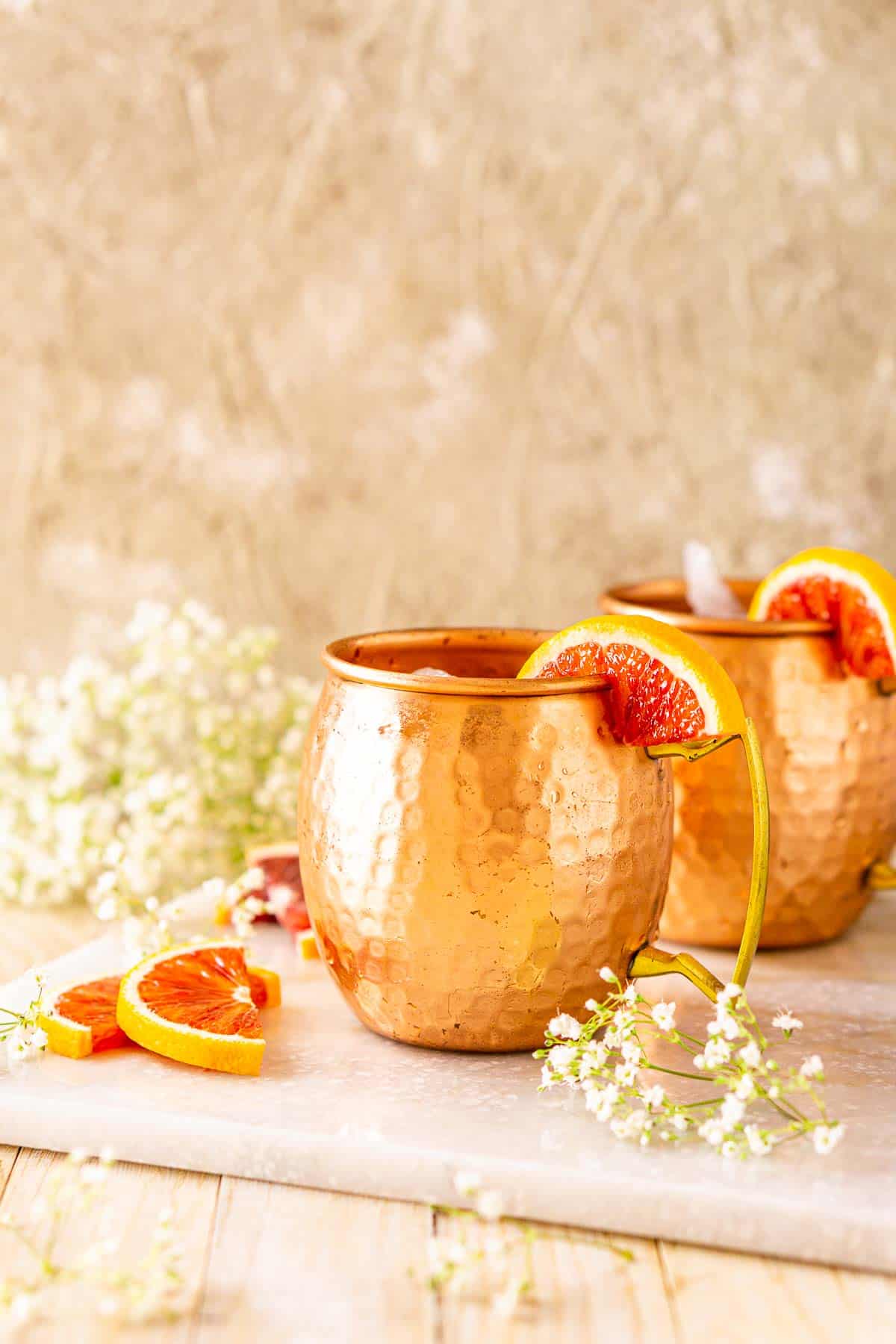 17. Blackberry Margarita
18. Strawberry-Rhubarb Gin Fizz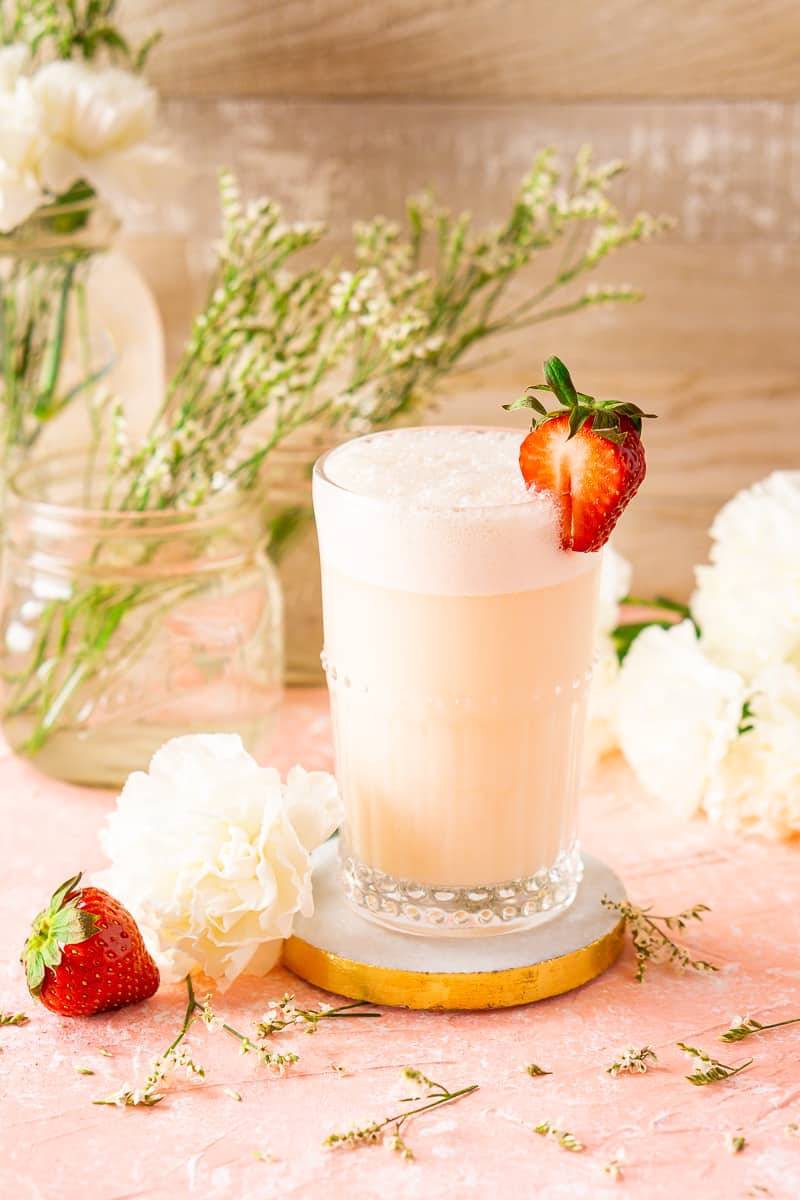 19. Strawberry Mint Julep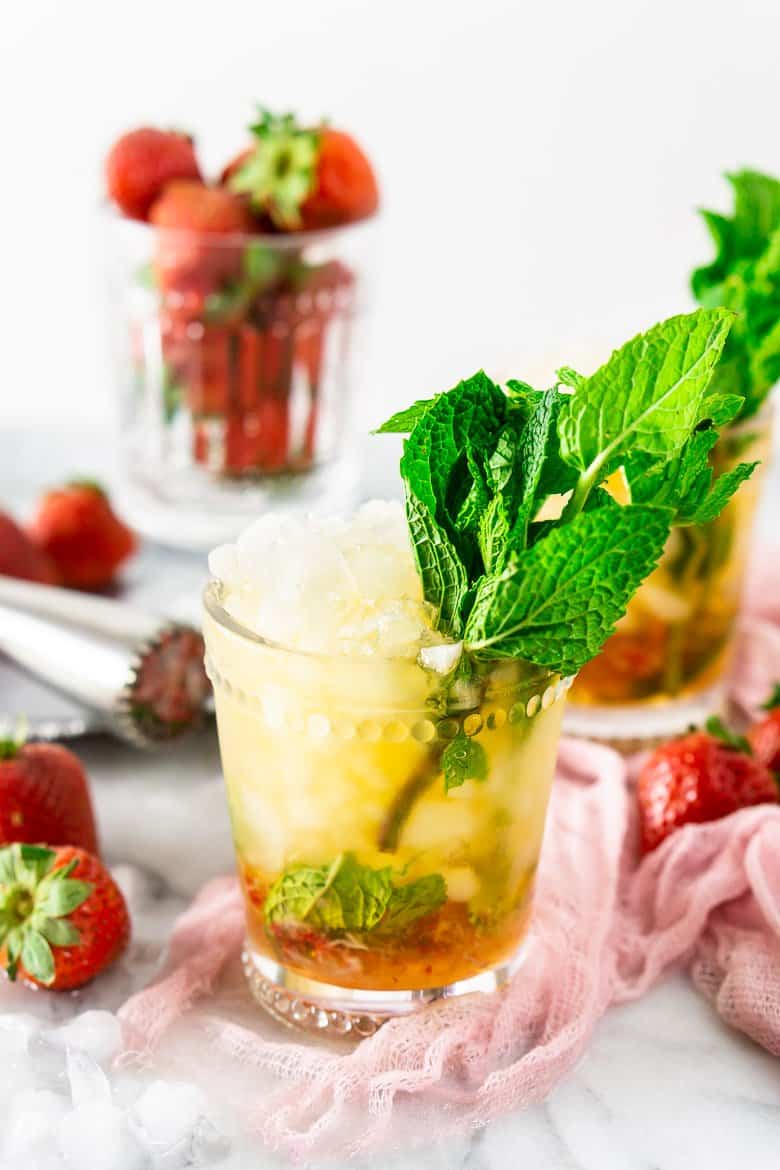 20. Pineapple Mimosa
21. Chai Bee's Knees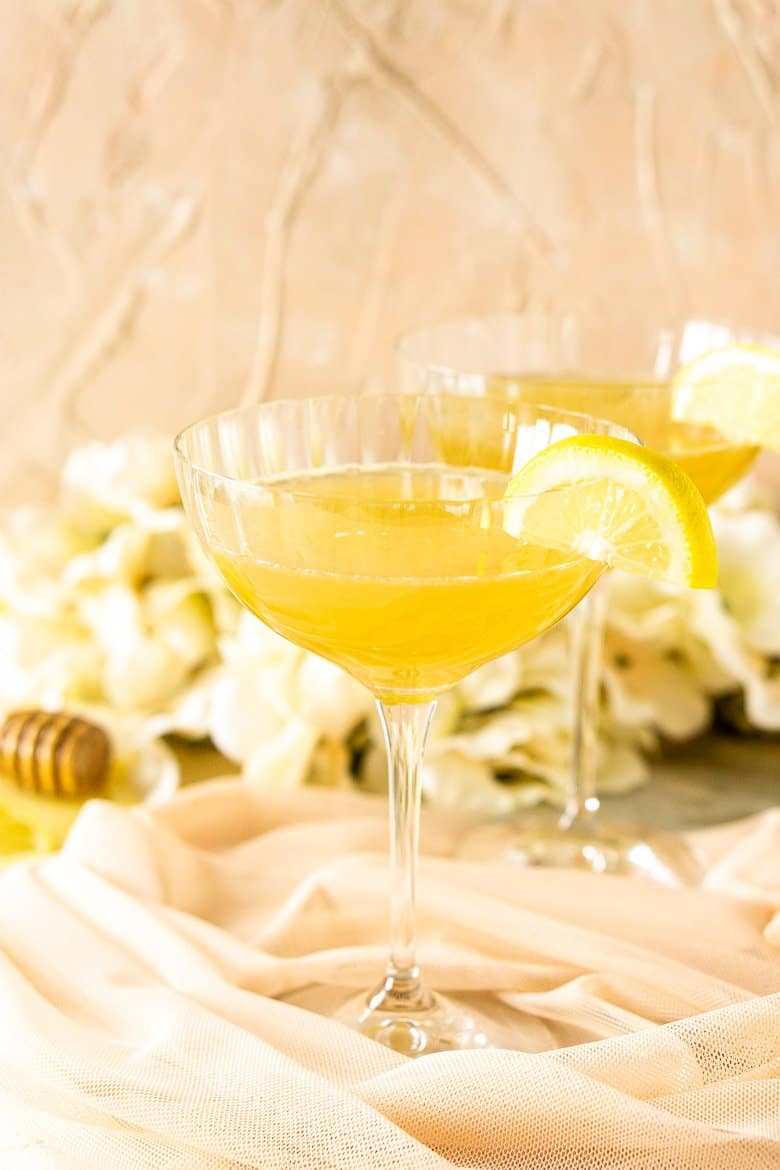 22. Baileys Irish Coffee Martini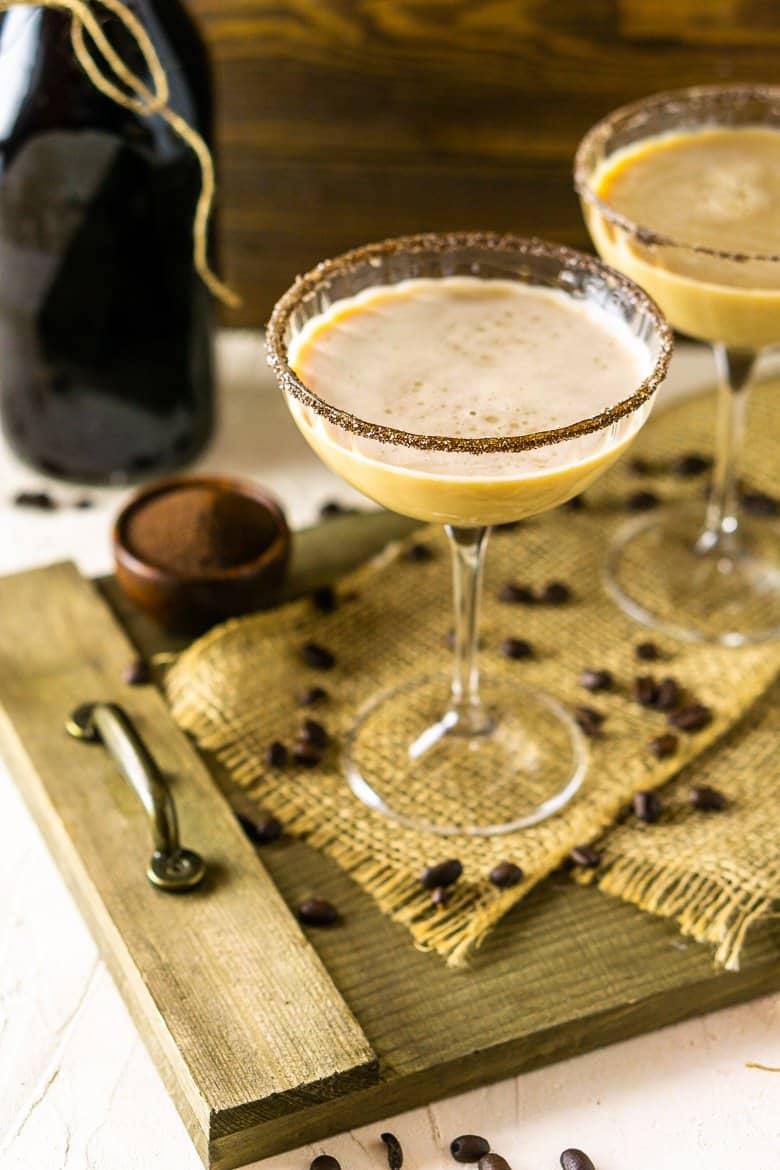 23. Peach Mint Julep
24. Strawberry-Basil Tom Collins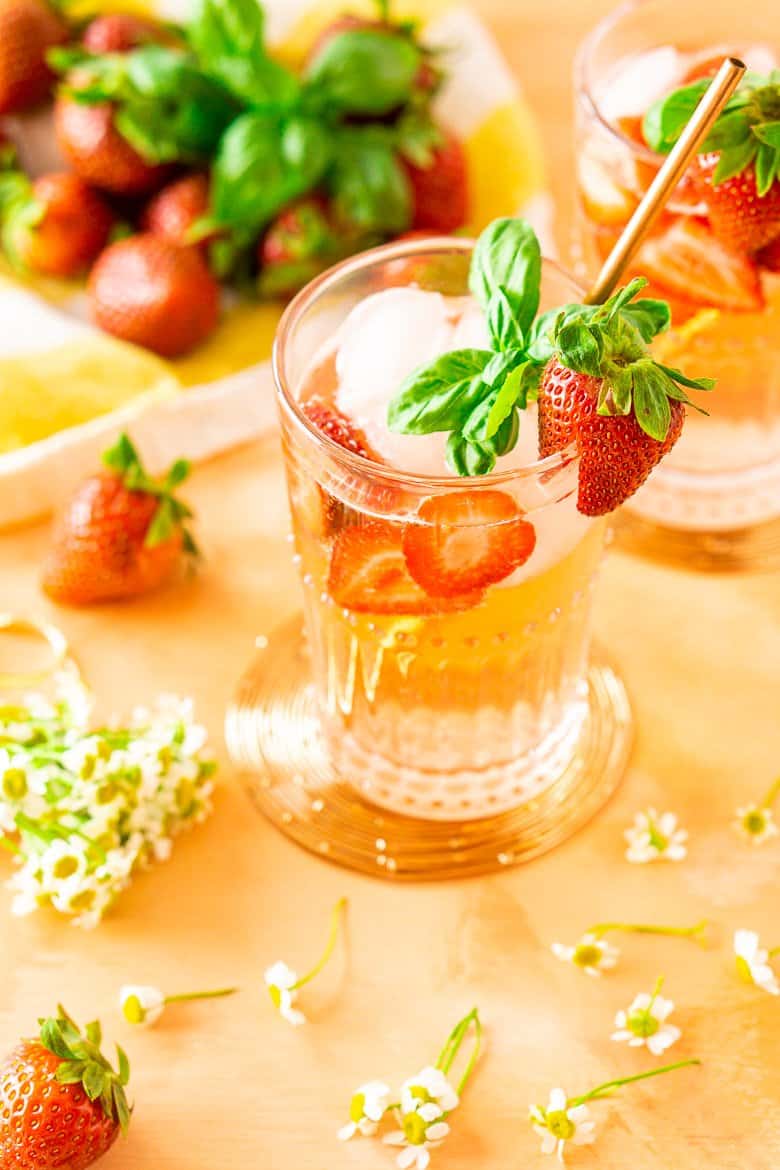 25. Blueberry Margarita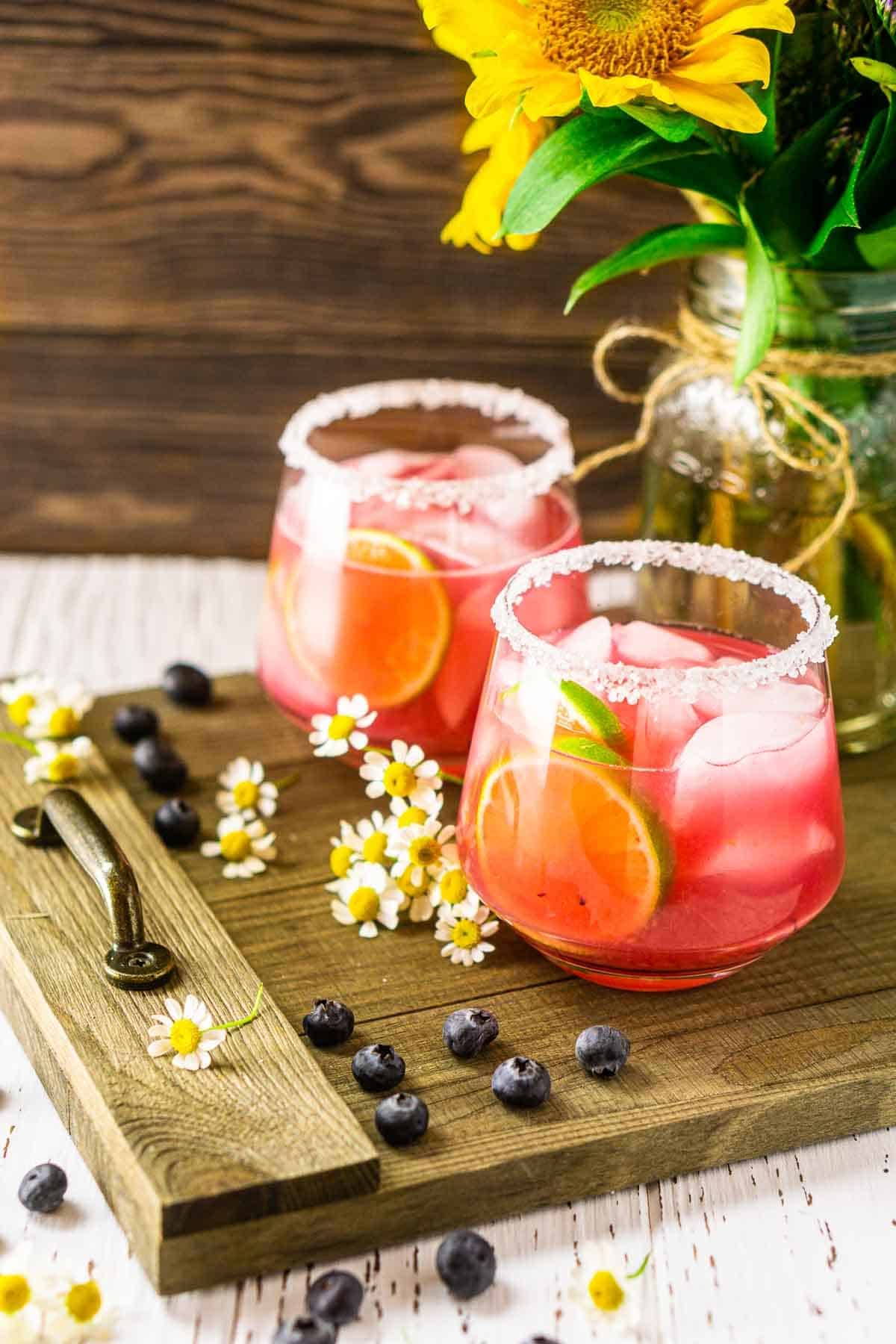 26. Peach Sangria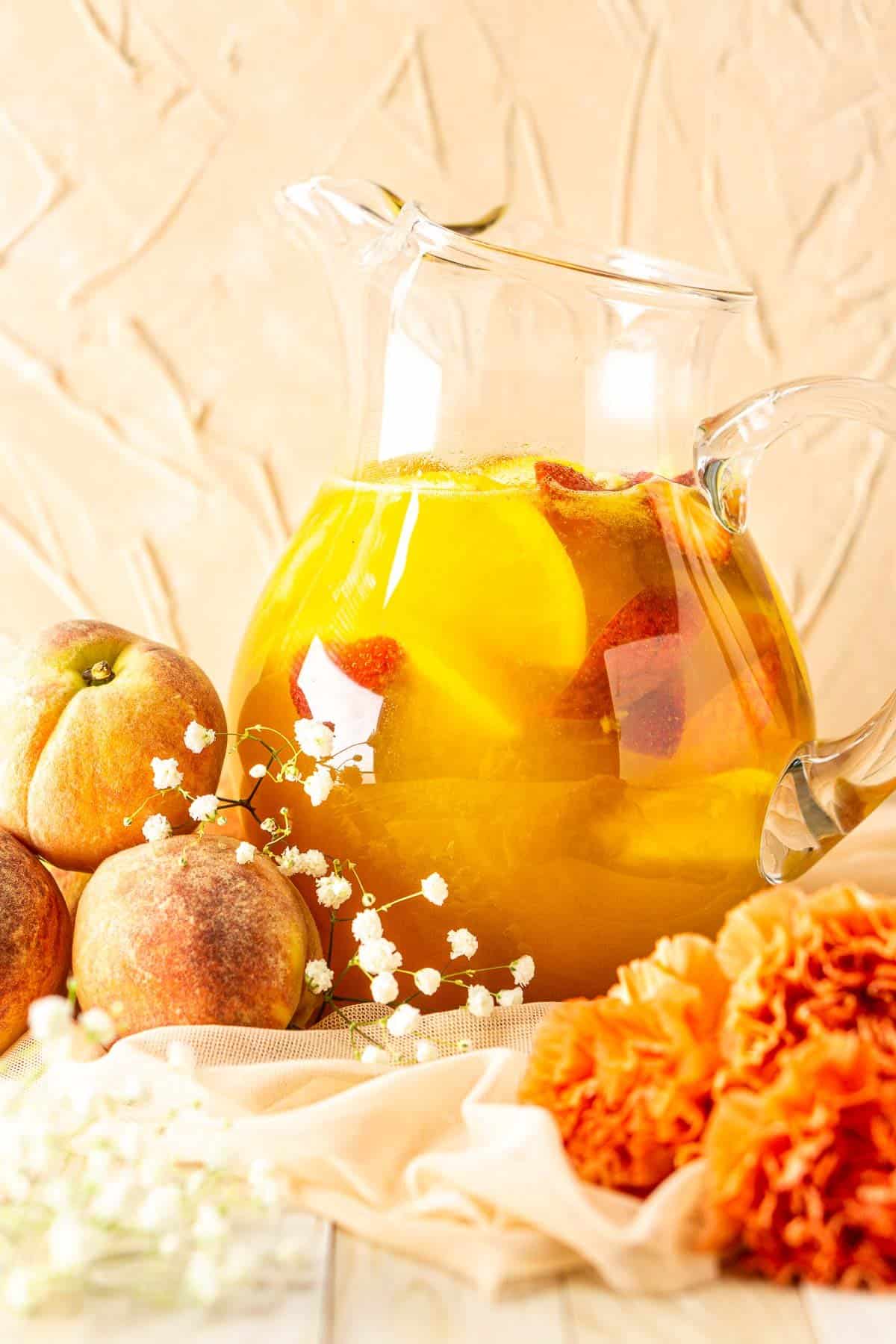 27. Cucumber-Lavender Gin Fizz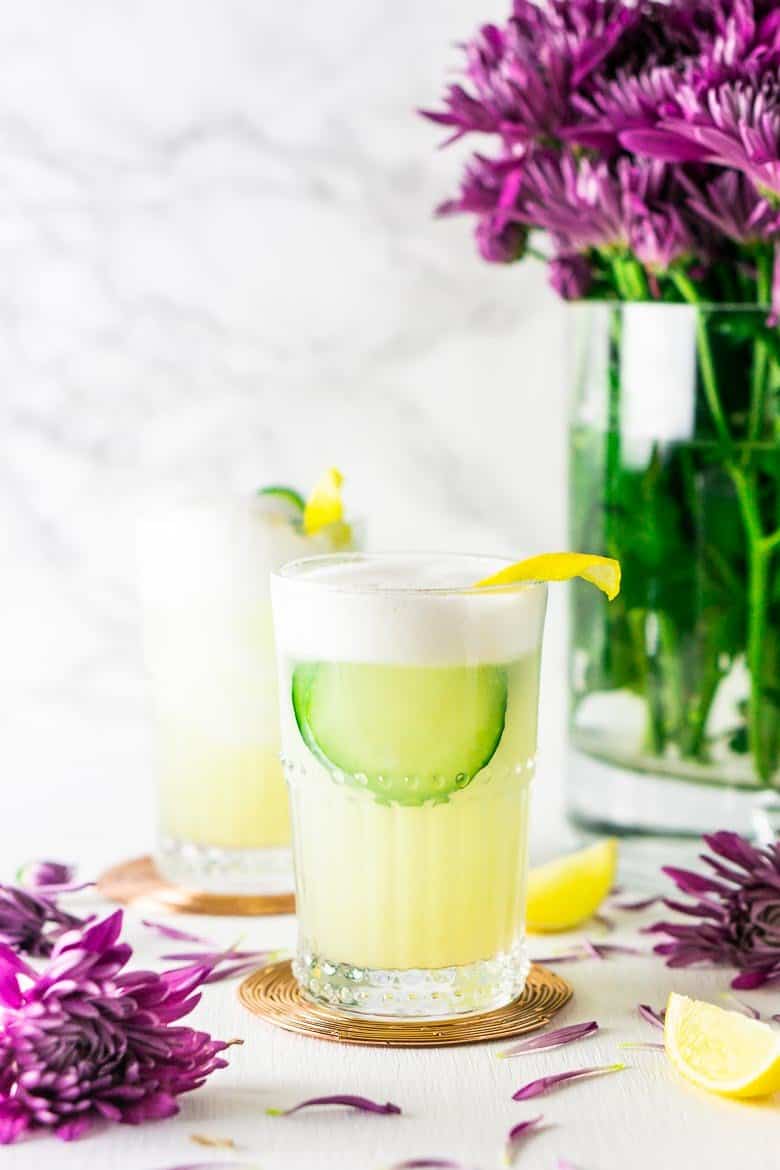 28. London Mule
29. Tequila Lemonade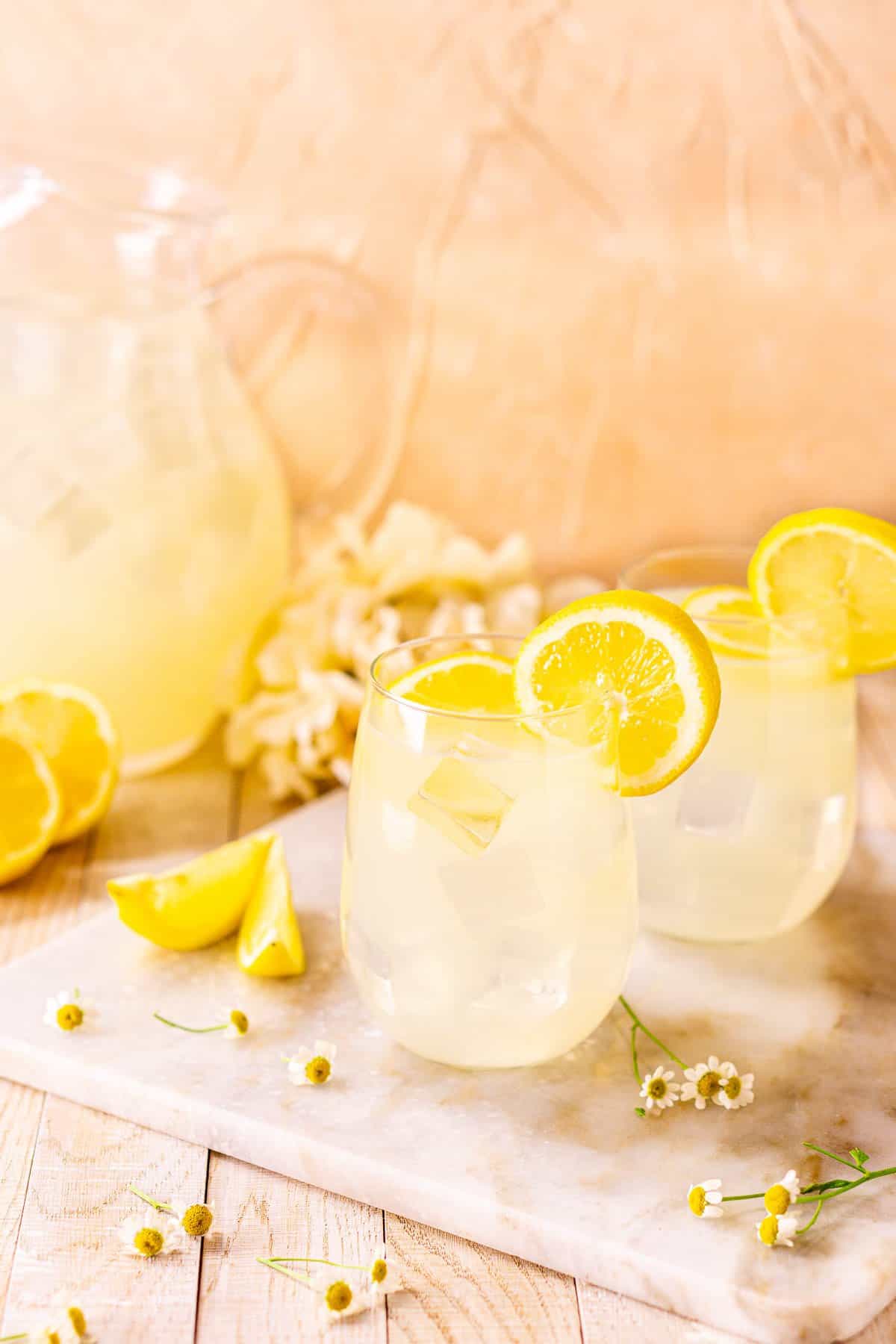 30. Sweet Tea Mint Julep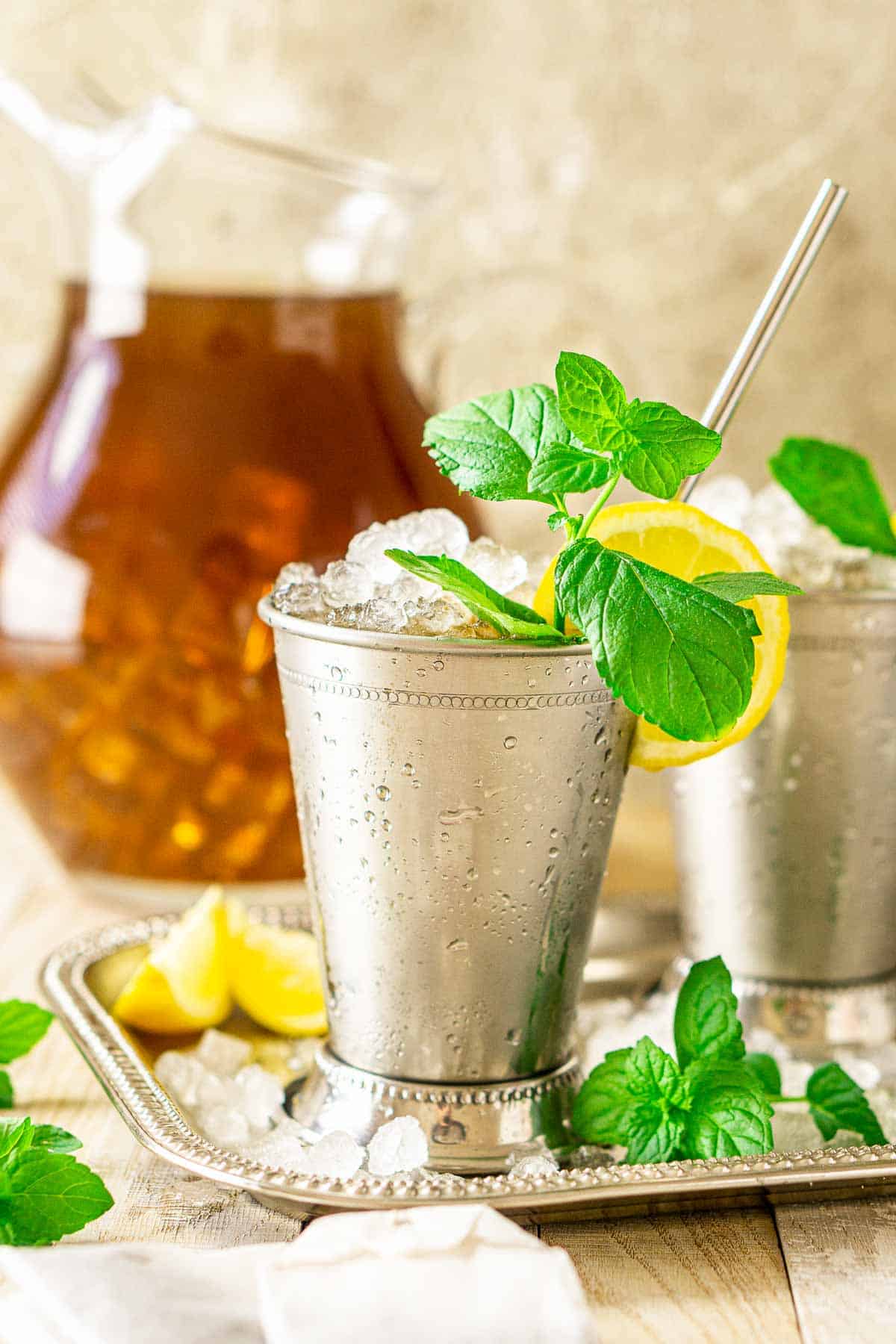 31. Ginger Mojito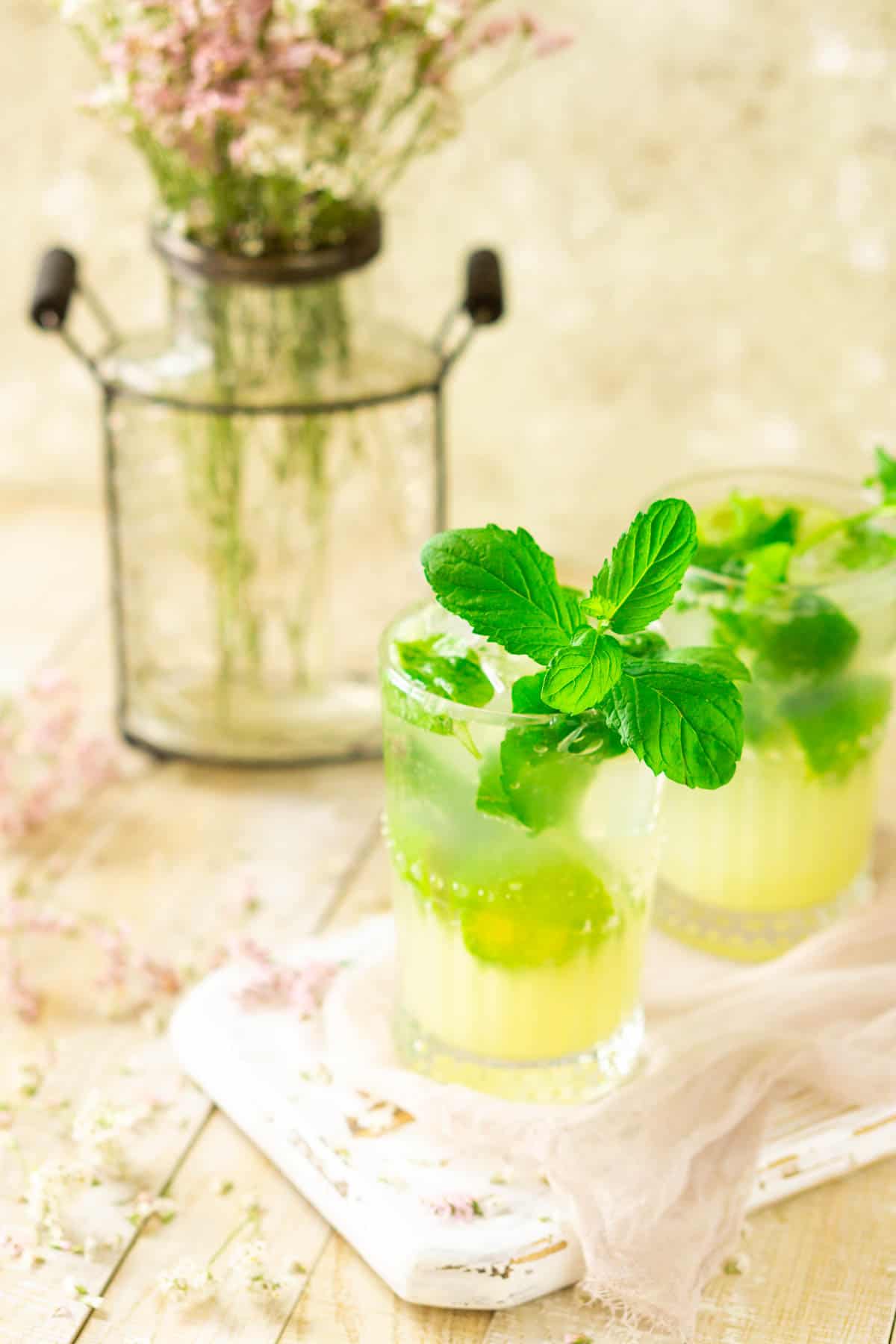 32. Peach Moscow Mule
33. Garden Gin and Tonic
34. Blueberry Bourbon Smash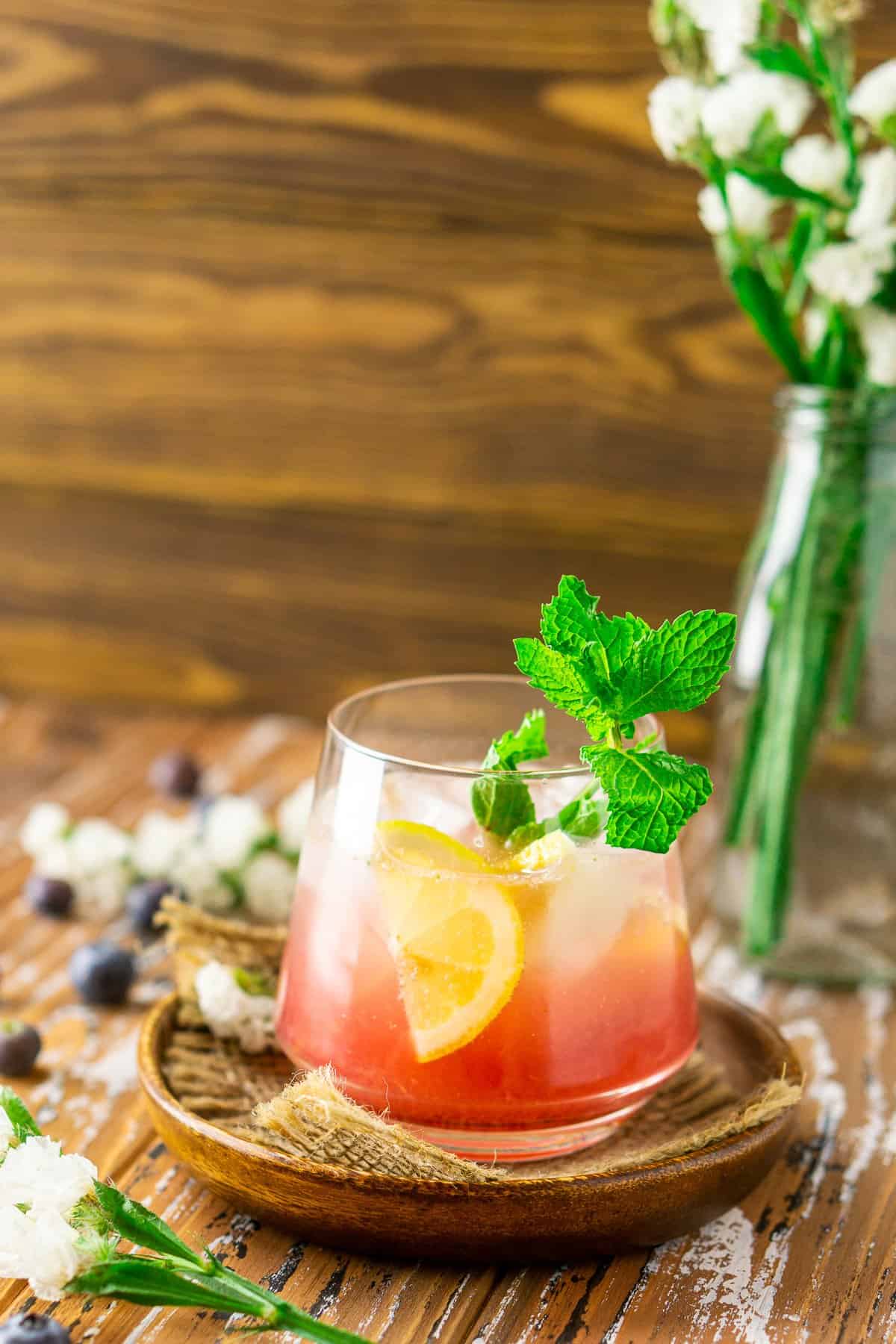 35. Roasted Strawberry Margarita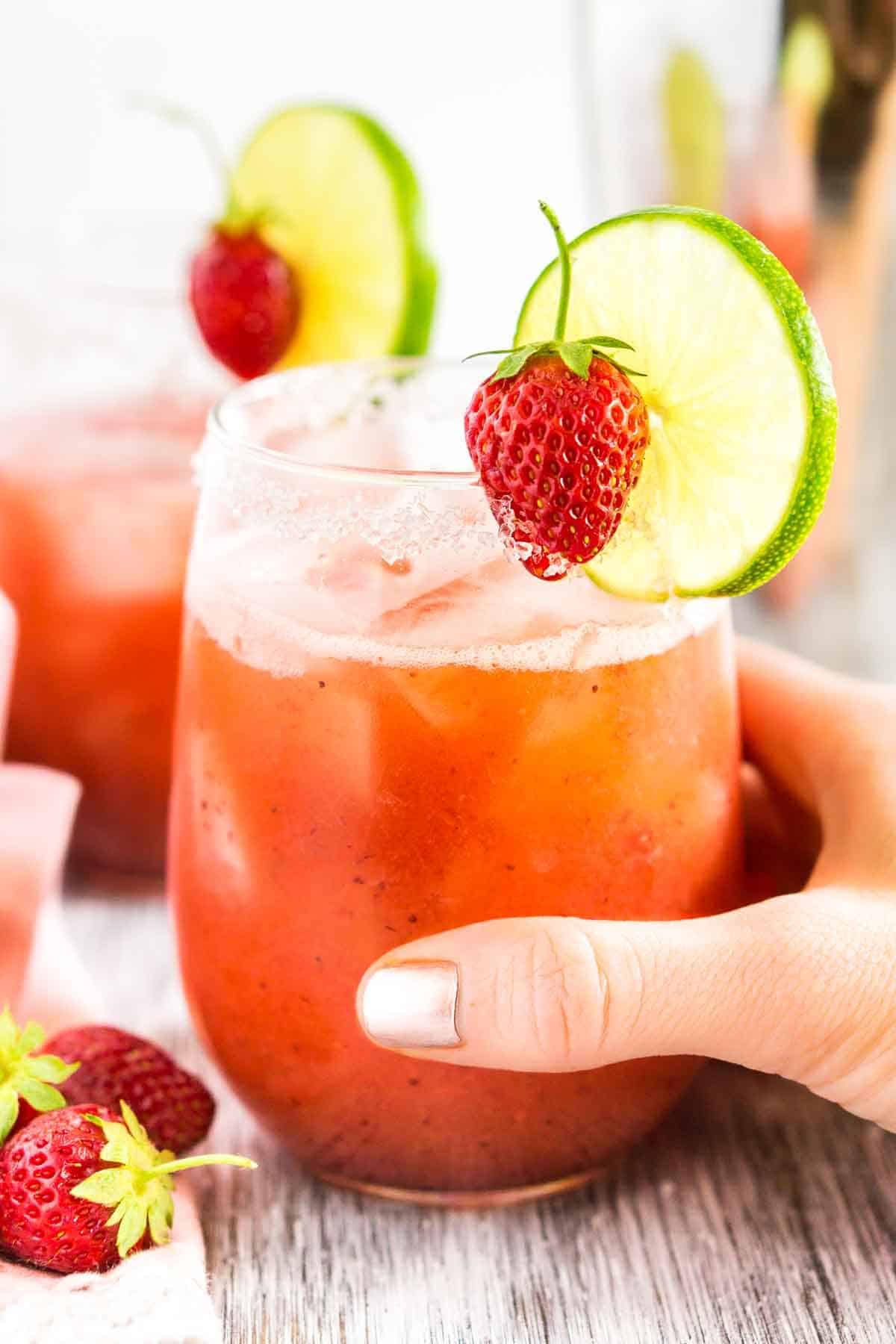 36. Peach Daiquiri
37. Tequila Sour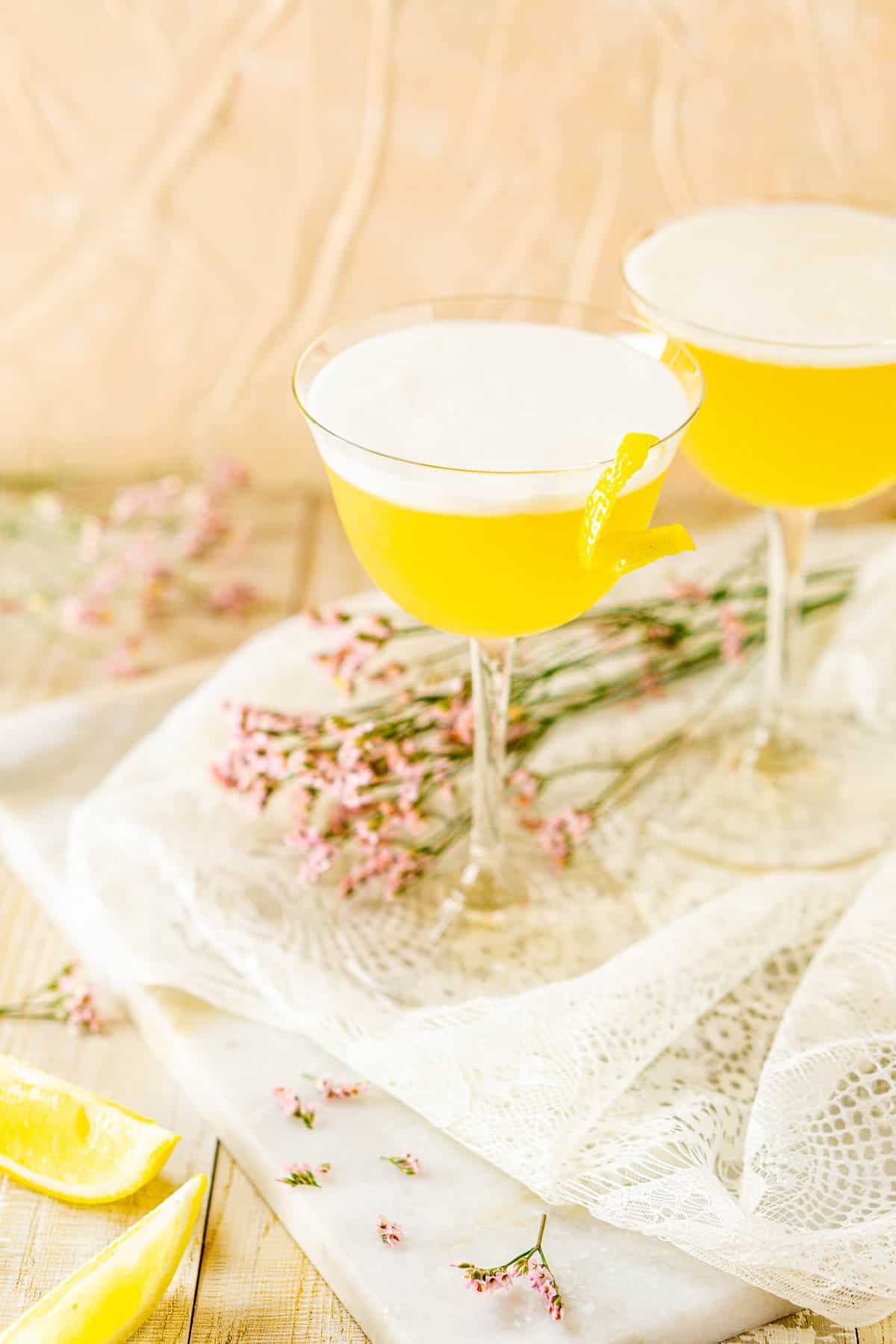 38. Rosemary-Grapefruit Vodka Spritzer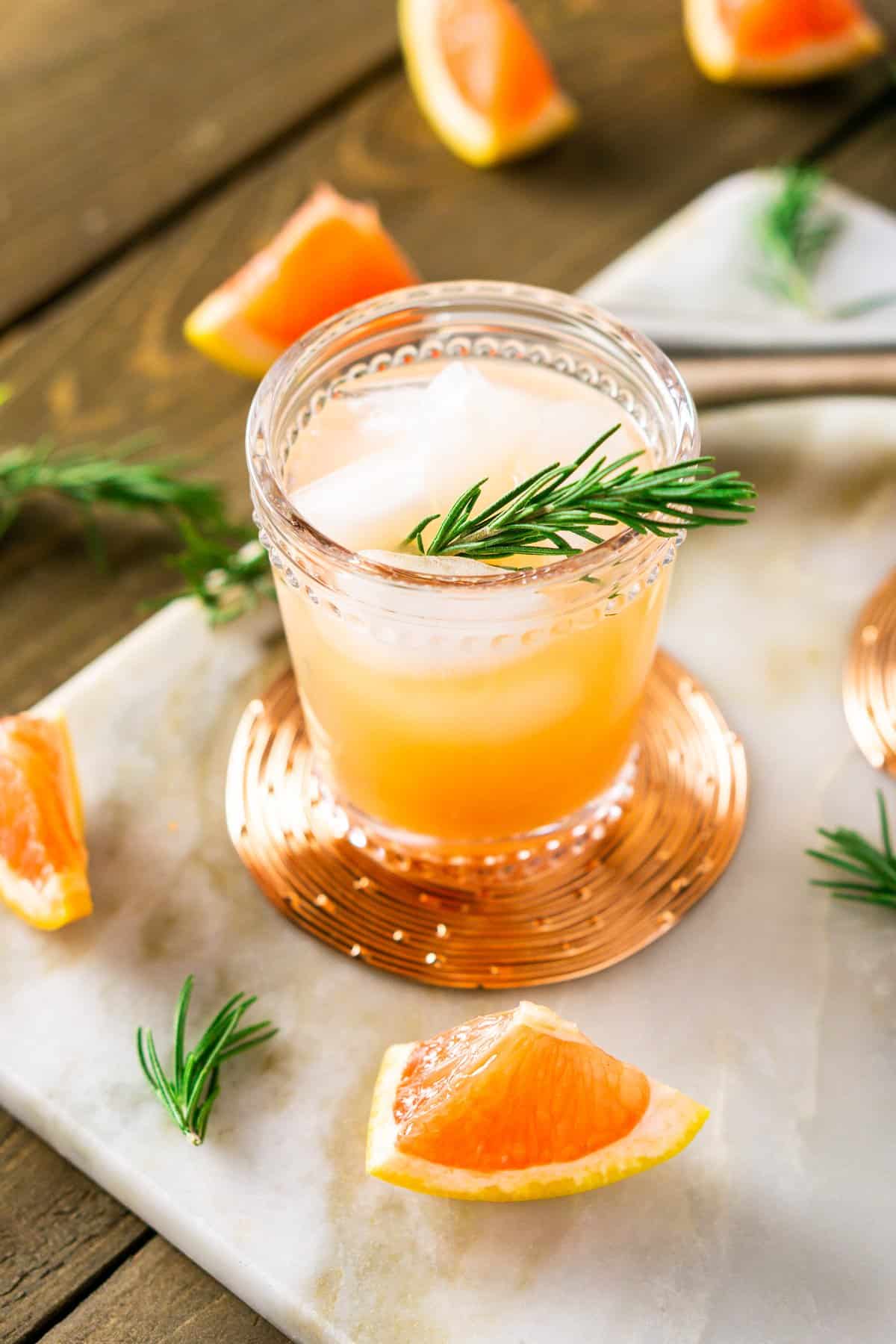 39. Raspberry Mojito
40. Sparkling Key Lime Pie Martini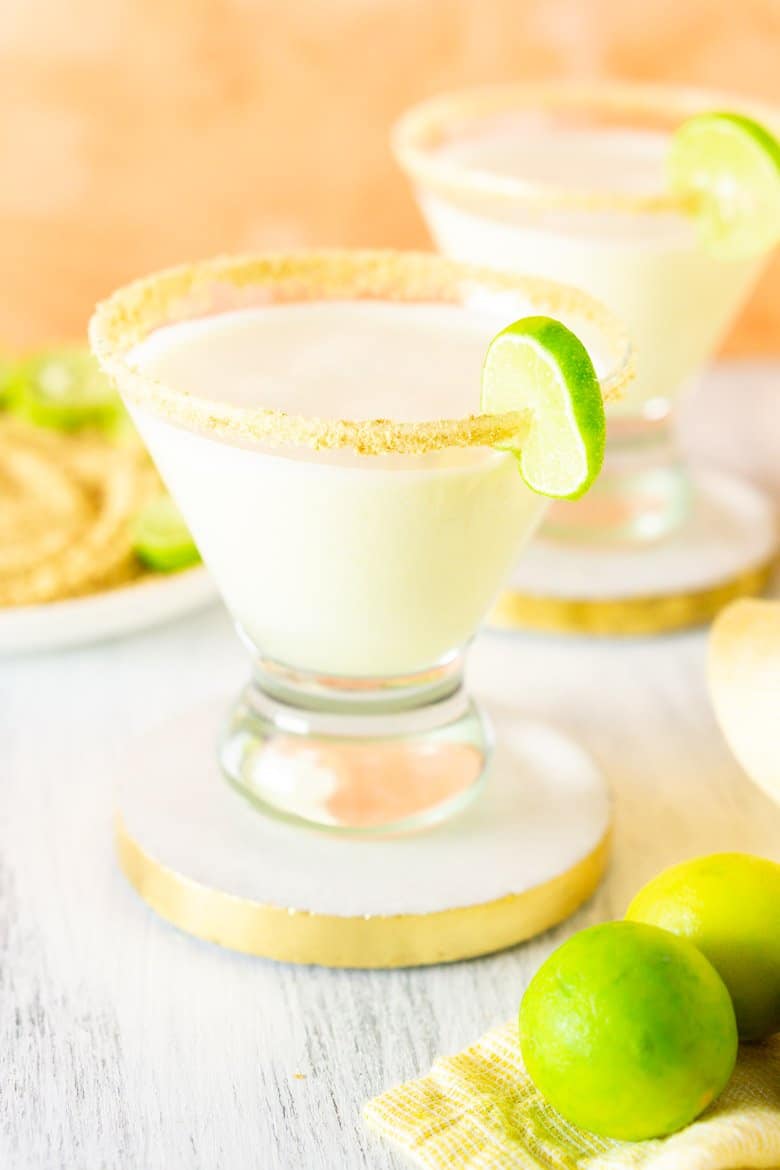 41. Raspberry-Peach Margarita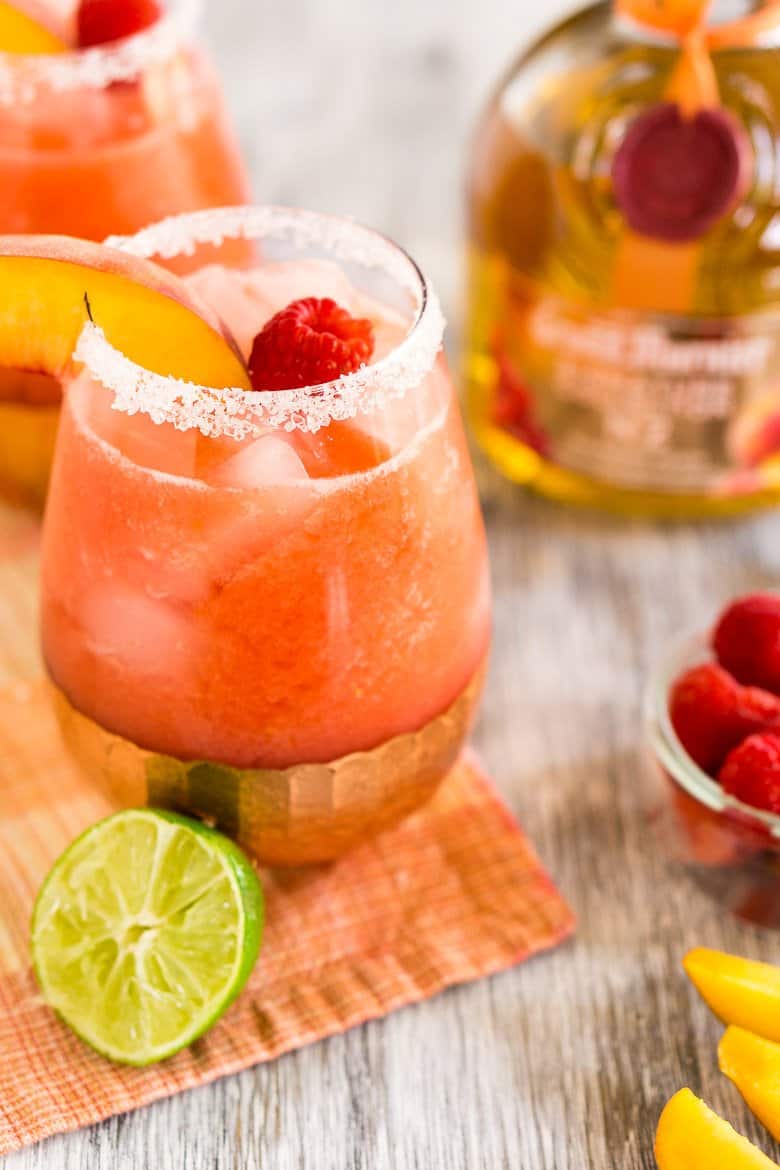 42. Roasted Strawberry Aperol Spritz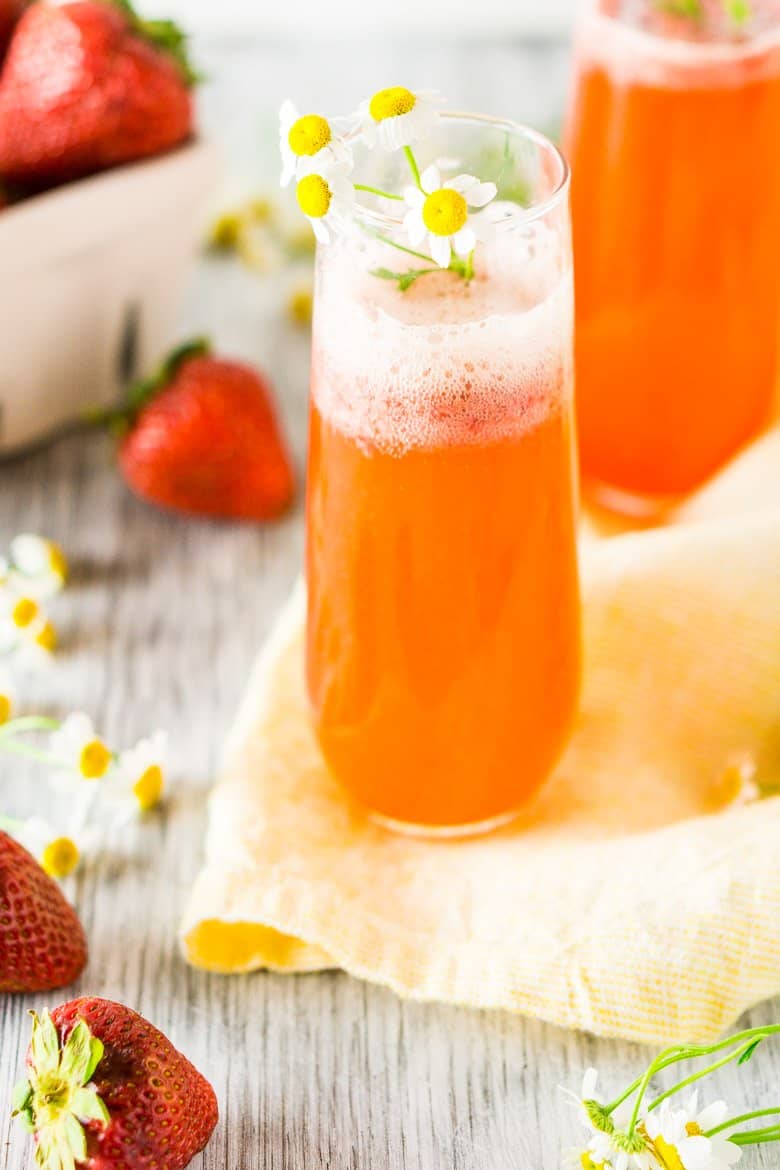 43. Blood Orange-Rosemary Gin and Tonic
44. Blackberry-Cucumber Vodka Spritzer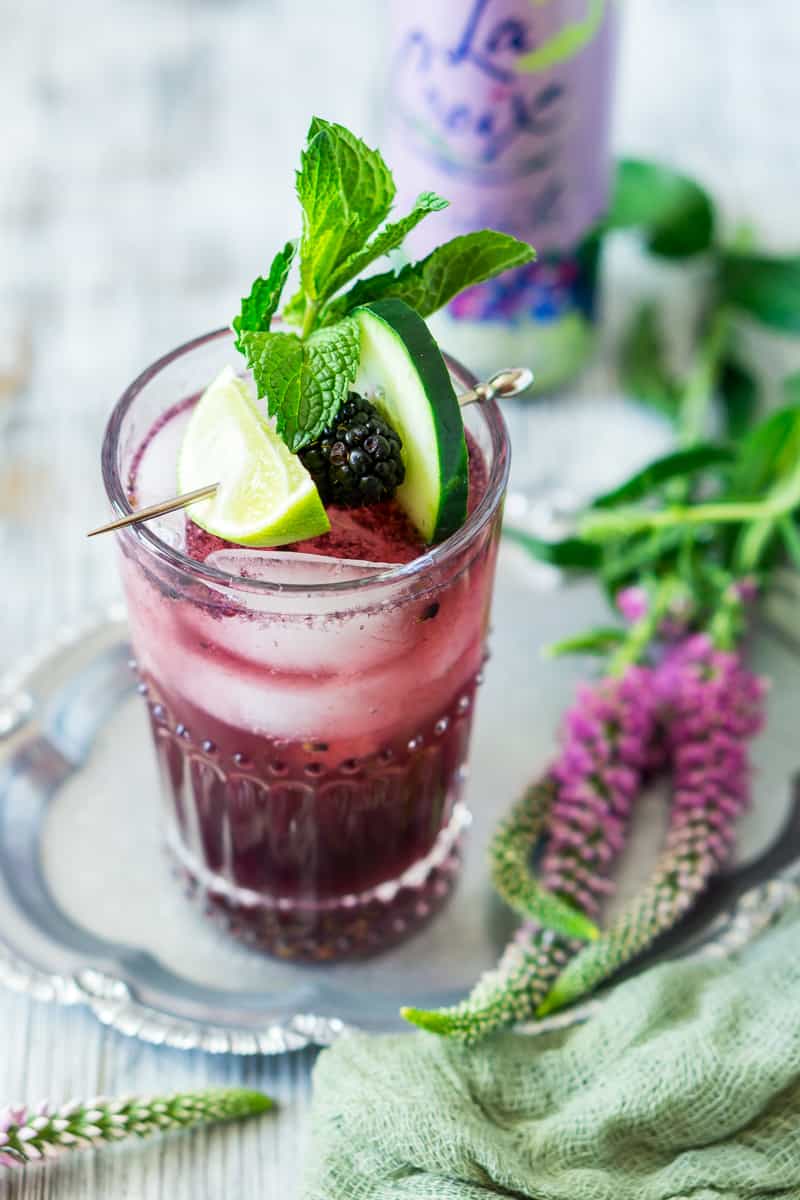 45. Grapefruit Gin Mule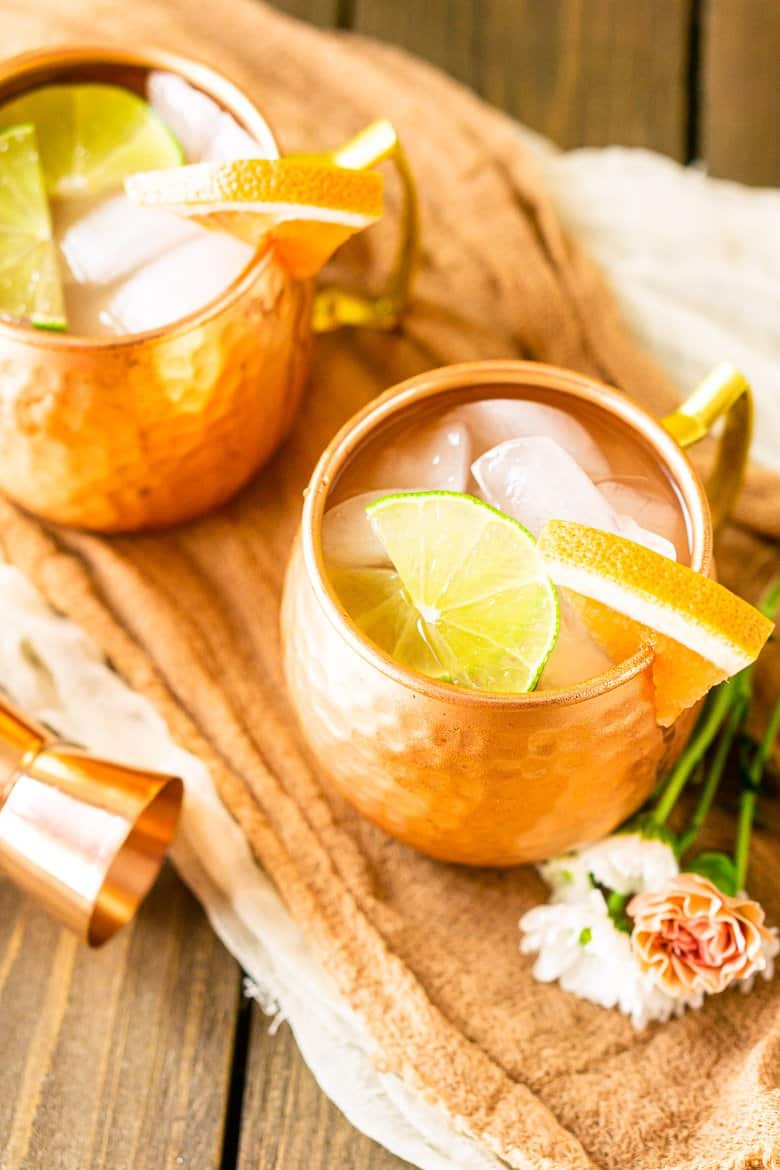 46. Raspberry Martini
47. Raspberry Daiquiri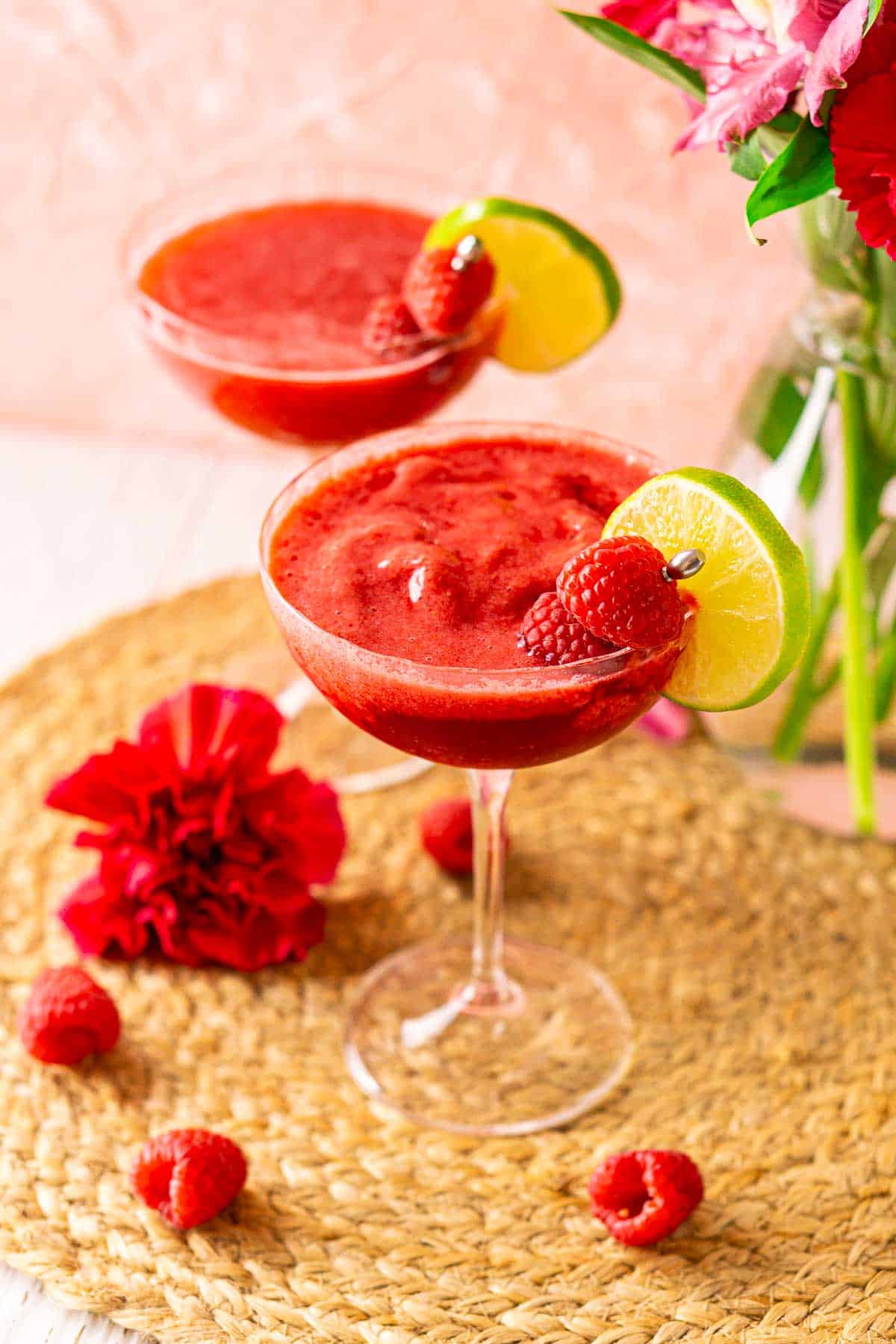 Expert Drinking-Making Tips
Use high-quality ingredients: Quality matters in any recipe, but it's especially important with cocktails. Always opt for freshly squeezed lime and lemon juices, get the best spirit for your budget and never substitute dried herbs for fresh herbs.
Measure accurately: The ratio of your spirit, sweetener and citrus matters. Take the time to measure your ingredients in a small measuring cup or jigger rather than free pour.
And, of course, you're always welcome to adjust the ratio based on your taste. For instance, if you prefer a less sweet cocktail, ½ ounce simple syrup may suit your taste better than 1 ounce.
Shake properly: When shaking, we want to get plenty of force behind our cocktail shaker. Hold the cocktail shaker at an angle and use two hands to shake.
Add a garnish for an impressive presentation: A beautiful garnish not only makes for a more memorable drinking experience, but it can add a nice fragrance or flavor.
Perfect Pairings
With all these wonderful cocktails, we also need some Easter dishes to serve on the side. Let's complete your holiday menu. Whether you need snacks, brunch, dinner ideas and side courses, these
Appetizers
Brunch
Easter dinner
Side dishes
Desserts
For a fun Easter celebration, I hope you try these springy cocktails. You'll love that burst of fresh seasonal flavors.
Cheers!
Please let me know how you enjoyed these recipes in the comment section and don't forget to sign up for my newsletter. You can also catch me on TikTok, Instagram, Pinterest, Facebook and Twitter.
Explore More Recipe Collections